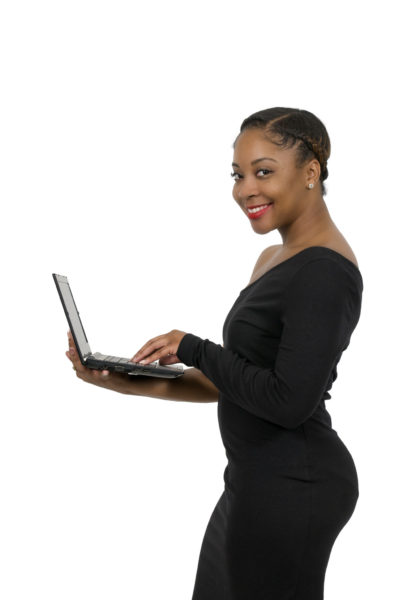 Yes, the world has gone digital, we all know this. The question is, how are you using this for the advancement of your business? If you still solely rely on the old way of doing things, then you are still on a long thing as D'banj would say.
We now live in an era where information is king, and it is your responsibility as a business person (No matter the stage your business is in) to know how to use information and technology to your advantage. It is no longer a secret that a vital key to beating your competition is by maximising the available technology to your advantage.
Follow Up
Let's say you need a particular soap and you reach out to vendor A and B, while vendor A sends you a message immediately to find out what type and how many soaps you need, vendor B does not get across to you till the third day. Who would you rather patronize? Whether during enquiries or aftersales, it is very important to do an immediate follow up.
Every new client should receive an order confirmation and/or thank-you note sent on the day of purchase. This can be automated such that they go on their own once you get an order or deliver to a customer. It makes you look more professional and endears you to more customers.
Never be caught off guard
Be it a laptop, a portable printer, your smartphone or digital camera, you need to always go around with gadgets that are important for your kind of work.
Imagine yourself as an interior designer, you visit a client and after they select a new carpet or drapery fabric, you arrange a little display of their choices, take a photo and either print it out or e-mail it to them almost immediately. How impressive is that?
Having the necessary tools on hands real time is an easy way to impress clients.
Automate Where You Can
By automating as many administrative tasks as possible, you can greatly improve your business's efficiency.
According to business coach Ali Golds, "Gone are the days of having to use Excel spreadsheets and paper to record expenses and invoices. Accounting software packages can now be fully integrated with your bank account and, at the press of a button, can update you on who owes what and when it was due."
You could also invest in software for planning; it could be in form of a calendar program to record appointments, time for prospecting, follow-up and personal time.
Get Social!
You thought we forgot to include social media in this post? No, we didn't The importance of effective use of social media cannot be overemphasised in today's businesses.
There is no end to the new opportunities that a carefully managed social media campaign can bring, so creating strong online presence is really important. Making good use of Facebook, Twitter, You Tube, Instagram, Linkedin etc goes a long way in helping you make a statement in your industry.
By being social, you put a more human touch to your brand, your customers begin to feel like they know you and just like that you get their loyalty which is most likely to translate into more money for you!
Being truly successful in business means you are on top of your game and the effective use of today's technology is one of the fastest ways of getting and staying there.
It eliminates friction and time mismanagement, providing the fastest and easiest way to making sales while increasing customer satisfaction, get tech today!
Photo Credit: Robert Byron | Dreamstime.com