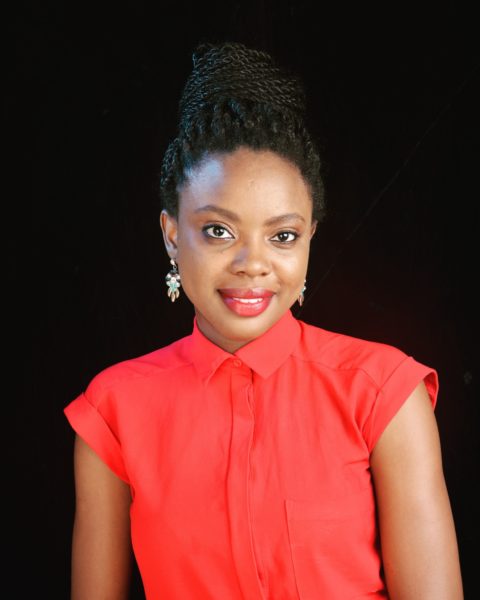 Ayọ̀bámi Adébáyọ̀ is not an overnight success; neither is she a new kid on the block. Nigerian writer, editor and all-round fabulousness, Ayobami Adebayo is a personification of writing brilliance. Her decade of work as a writer recently took centre stage as her debut novel, Stay With Me was longlisted by the prestigious Baileys Women's Prize for Fiction. Then came the shortlist, and Stay With Me was on it… and rightly so.
Ayobami represents excellence in her field. She has worked as en editor for Saraba Magazine since 2009, and has Bachelor and Masters degrees in Literature in English from Obafemi Awolowo University, Ile-Ife. Ayobami also has a Creative Writing degree from the oldest Creative Writing program in the UK – East Anglia. Ayobami has received fellowships and residencies from Ledig House, Sinthian Cultural Centre, Hedgebrook, Ox-bow School of Arts, Ebedi Hills and Siena Art Institute.
It has been a long time coming, and we're super happy to see that all her hard work is paying off. She talked to BellaNaija about the euphoria of the Prize, what it means to be a writer in Nigeria, and she gives us a sneak peek into Stay With Me.
***
Tell me how you felt finding out that you were longlisted on the Baileys Women's Prize for Fiction 2017
It came as a surprise, a very wonderful one. The longlist was announced shortly after midnight on International Women's day, this was six days after the UK edition of Stay with Me was published, so I was on tour in the UK at that time. I'd considered staying up for the announcement, but decided to sleep because I was exhausted. I wasn't expecting my novel to be on the list and figured I should get some rest since I could read about the longlist later.
When I woke up, I noticed that my phone was vibrating every few seconds. At first, I was worried about what was going on, but the first thing I saw when I picked up the phone was a congratulatory text from my publicist. I still didn't know anything about what had happened though. My publicist didn't mention the prize, because she thought I'd already seen the announcement.
Eventually, I checked my email and saw a notification that the Baileys prize was now following me on Twitter, it struck me then that, Stay with Me might have made the longlist. So, I did what one does these days, I simultaneously Googled the longlist and logged on to Twitter to confirm. I was stunned and overjoyed to discover that my novel had indeed made the cut. Those feelings only intensified when Stay with Me made the shortlist in April and they haven't worn off yet.
I can imagine how you felt. So tell me, how long did it take you to write Stay with Me? From First draft to final copy
It took about five years, from 2010 to 2015. I still did some editing last year to tidy up the manuscript for publication, but most of the work was done earlier.
For those who haven't read the book (no spoilers) please tell us briefly, what Stay With Me is about
It's about a marriage that unravels even though the couple started out very much in love. It's difficult to say any more than that, because there are a lot of twists and turns and nothing is quite as it initially seems.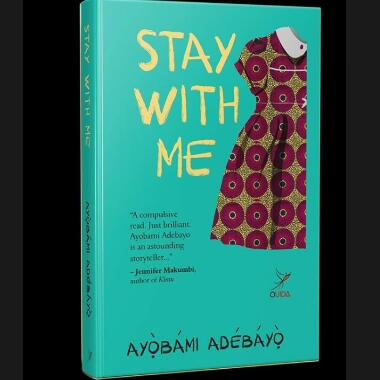 You tackled a number of issues in Stay With Me – love, tradition, family and infertility. Please give us an insight to the inspiration and some of the background research that went into the exploration of these themes.
I wrote the first draft without doing any research. I find it easier to work that way. After the first draft was completed, I researched by reading books and articles about the themes I was dealing with. Most sections of the novel are set in the 1980s, so I read newspapers and magazines from that time. I was studying for my Masters degree in Ife during the first couple of years after I'd started working on the novel, so I had access to some of those materials through the university library. The research itself was inspiring as it opened my mind to possible turns the novel could take.
I love when that happens… the unending possibilities of research. Okay, so what is the biggest message you are sending to the world, through the eyes of the characters of Stay with Me
We need to ease up on the pressure we put on people to be one thing or the other and recognise that human life is inherently valuable, full stop. That value is not contingent on relationships or accomplishments although we sometimes act as though it is.
So, tell me something. Who is Ayobami? Are there bits of Ayobami in Stay With Me?
I studied Literature in English at Obafemi Awolowo University in Ile-Ife. I earned BA and MA degrees in Ife then went on to study Creative Writing at the University of East Anglia. I started writing when I was quite young and my first published story was accepted for publication when I was sixteen. Through my time in the university, I was writing and submitting to literary magazines and for competitions. In 2009, one of my stories was highly commended in the commonwealth short story competition. I've worked for Saraba magazine since its inception, first as online editor and now as fiction editor.
With respect to the question about whether there are bits of me in the book, that would be yes and no. I'm usually more interested in writing about people who are very different from me, because that's just more fascinating to me. But I did set the novel on Ilesa and Ile-Ife, places that I'm quite familiar with. I'm aware that even though I don't insert myself into the text consciously, because this is a product of my imagination, aspects of my self will seep in here and there.
What's your favourite thing about the main characters of Stay With Me…Yejide and Akin?
Yejide is very resilient. I admire her strength, her ability to keep moving after life throws the worst at her. Akin has a very deep sense of responsibility. It manifests itself in very disturbing and problematic ways in Stay with Me, but it's one thing that stood out for me about him.
Stay With Me was first published in the UK, earlier this year; what has been the highlight of being the 'new kid on the block' in international publishing?
There have been so many highlights. Apart from getting shortlisted for the Baileys prize, it was picked as one of the most anticipated books of the year by several outlets including Buzzfeed and Stylist. Then there was the wonderful endorsement from Margaret Atwood, a brilliant writer whose work I've long admired.
*swoon* I'm dying from vicarious excitement here. Now, let's talk about writing as a profession in Nigeria. What are your thoughts on contemporary style of African writing?
The Nigerian novels I've read recently have been so varied in terms of their genres, subjects, and styles. I find that exciting because it means we are telling our stories in different and inventive ways and are hopefully reaching more readers as a result.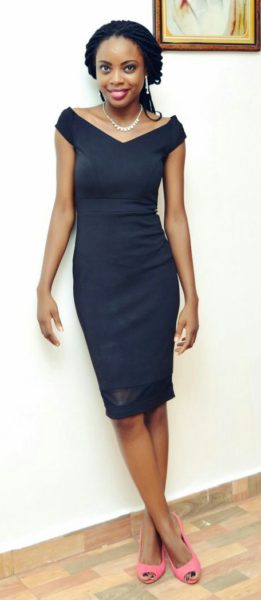 Please give us an insight into the road to publishing – even on the global stage.
I was invited to speak about the prospects of writing recently and I began by talking about the disciplines of a writer. What I believe to be the most important part of the journey happens before anything appears in print, with writing, reading, editing and doing everything to hone one's skills. Once the manuscript is ready, you might want to get a literary agent like I did, or submit directly to a publisher.
If you have an agent, he or she would submit to publishers for you and negotiate your contracts. If a publisher picks up your work, then you have a publishing deal and a date is set for publication. It's not always that straightforward though and there are several websites such as Poets and Writers that provide sound advice for every aspect of the journey.
Please share some of your experiences as a Nigerian writer since the Stay With Me fire caught on?
It's been an interesting experience. Writing is such a solitary business, during the process of creating something, in many ways you're quite alone and that's something I'm used to.
Once you get published, you become an author. That role comes with different demands and expectations and requires a different skill set from the one that keeps you at a desk working for years at something nobody cares about yet. I'm just getting used to all that being an author means and requires now.
Are you already working on your next book? What should we look forward to from you next?
Yes, I am; but it's difficult for me to talk about something I haven't finished.
This is quite understandable. Let's ease up a little bit…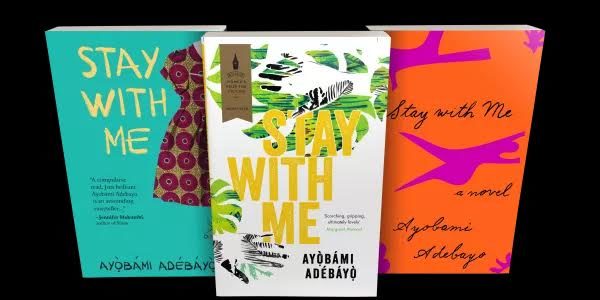 What does Ayobami enjoy doing?
I love reading and I bake sometimes. For some reason, I find baking relaxing.
When you're not working, what are you doing?
This made me laugh out loud, because the first response that came to me was- when I'm not working, I'm working. When I'm not reading or writing, I'm probably on Twitter, that's how I chill out. I want to pick up a hobby this year though, I'll probably learn to play tennis or something, so I can have an interesting answer the next time someone asks this question.
Fancy, Fancy eh! I agree with you on the point of Twitter being the spot for chilling. So, who's your favourite writer and why?
That's impossible to answer because I have a long and expanding list of favourites. These three- Toni Morrison, Wole Soyinka, and Arundhati Roy– are usually among the top ten.
I keep telling everybody I meet to read God of Small Things by Arundhati Roy. Awesomeness! Okay, so, whose writing style most influences yours?
Again, I can't answer that. I think a reader might be best able to make those comparisons. There are people whose style I admire though, Arundhati Roy, Akhil Sharma, Margaret Atwood, Deborah Levy, Elizabeth Strout, Chimamanda Ngozi Adichie, Sefi Atta, Ernest Hemingway, Junot Diaz, Edwidge Danticat etc. I hope I've assimilated some aspects of their style.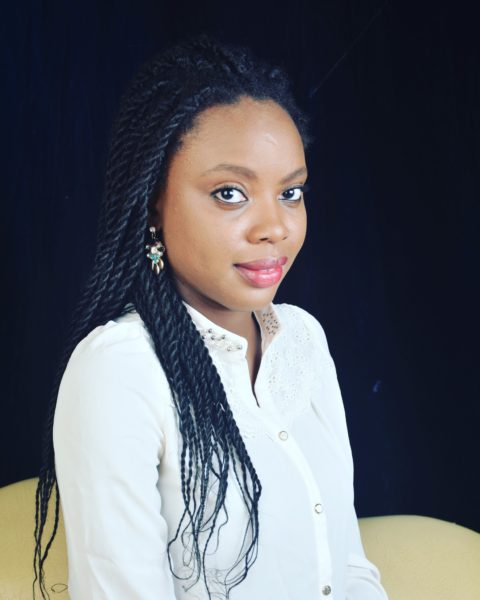 What are you reading right now?
May We Be Forgiven by A.M Homes, The Sport of Kings by C.E Morgan and Born a Crime by Trevor Noah.
Any advice to unpublished writers?
Rejections are part of the process, they can be disheartening but don't let them deter you.
Where can our readers buy Stay With Me?
It's available at several bookshops in Lagos including Patabah in Surulere, Quintessence in Ikoyi and Page connoisseurs on Allen Avenue. It's also available at a number of bookshops outside Lagos, orders can be made via whatsapp to 08102550106 or @TheBookDealerNG on twitter. Bulk orders should go to my Nigerian publishers, Ouida books.
For readers outside Nigeria, it's available on Amazon, but the US edition isn't out until August; so those in North America might need to buy from the UK store or pre-order the US edition.
Oh, Ayobami, this has been so nice. Thank you so much for talking to BN. I can't wait to chat with you again about your future successes! 
This has been lovely. Thanks a lot.