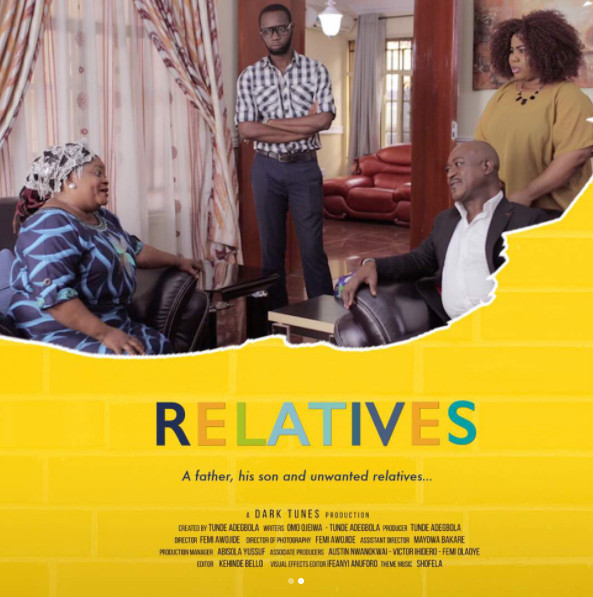 A new comedy series – Relatives – is about to hit your screens!
The series will star Dolapo Sijuwade, Bimbo Manuel, Chioma "Chigul" Omeruah, Gregory Ojefua, Toritseju Ejoh, and Stephen Damian.
"Relatives is a comedy series about distant untraceable family members arriving at the doorstep of Wole and Lanre with notes from some other distant relative asking that they give them shelter for a particular length of time which becomes forever as the relatives do not leave," Dolapo wrote on Instagram.
It is produced by Tunde Adegbola and directed by Femi Awojide.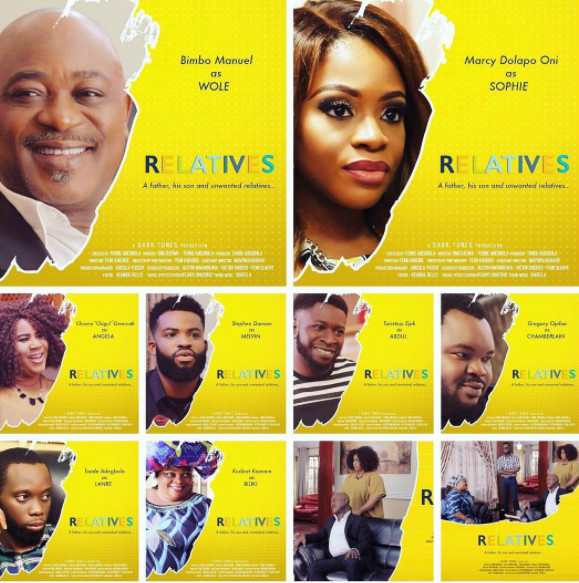 Photo Credit: Instagram – @marcydolapooni | @theonlychigul