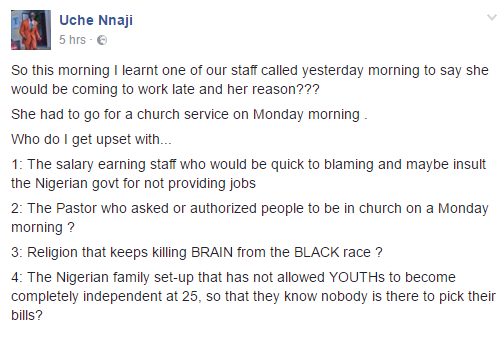 Fashion designer and entrepreneur Uche Nnaji of Ouch shared a post about one of his staff on Facebook and it has got people talking. He wrote:
So this morning I learnt one of our staff called yesterday morning to say she would be coming to work late and her reason???

She had to go for a church service on Monday morning .

Who do I get upset with…
1: The salary earning staff who would be quick to blaming and maybe insult the Nigerian govt for not providing jobs

2: The Pastor who asked or authorized people to be in church on a Monday morning ?

3: Religion that keeps killing BRAIN from the BLACK race?

4: The Nigerian family set-up that has not allowed YOUTHs to become completely independent at 25, so that they know nobody is there to pick their bills?
Here are some of the responses: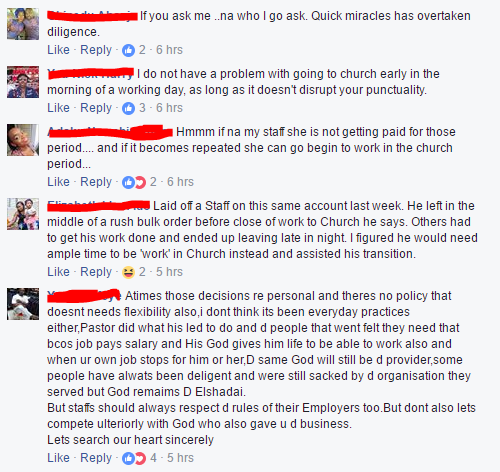 Share your thoughts.