US president Donald Trump has said that transgender persons will not be allowed to serve in the US military.
Trump made the statement on Twitter, adding that the decision was made after consulting with generals and military experts.
See the posts below: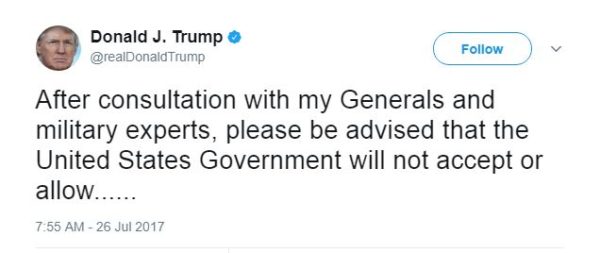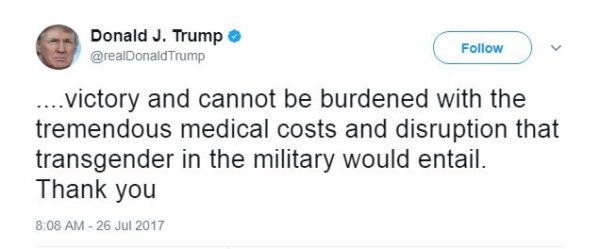 In February, Trump rescinded the Obama-era guidance directing schools to allow transgender students use the bathroom that matches their gender identity.