If you follow BellaNaija Weddings, you'll know that Business Executive, Oyin Adenuga is one of our favourite fashionistas (@emeliajane_075) and today, we celebrate her!
We're sharing all three of her stunning looks from her introduction to traditional wedding and white wedding to accomplished Digital Strategist, Ade Olufeko. The wedding took place on the 8th of July at her dad, Mike Adenuga's house in Banana Island, Lagos. Her makeup was done by Banke Meshida Lawal, Head Makeup Artist BMPRO Studios.
See the bride's gorgeous looks below.
Introduction
White & Coral Regality
Traditional Wedding
Blue Komole & Green Peacocks
White Wedding
The Belle of the Ball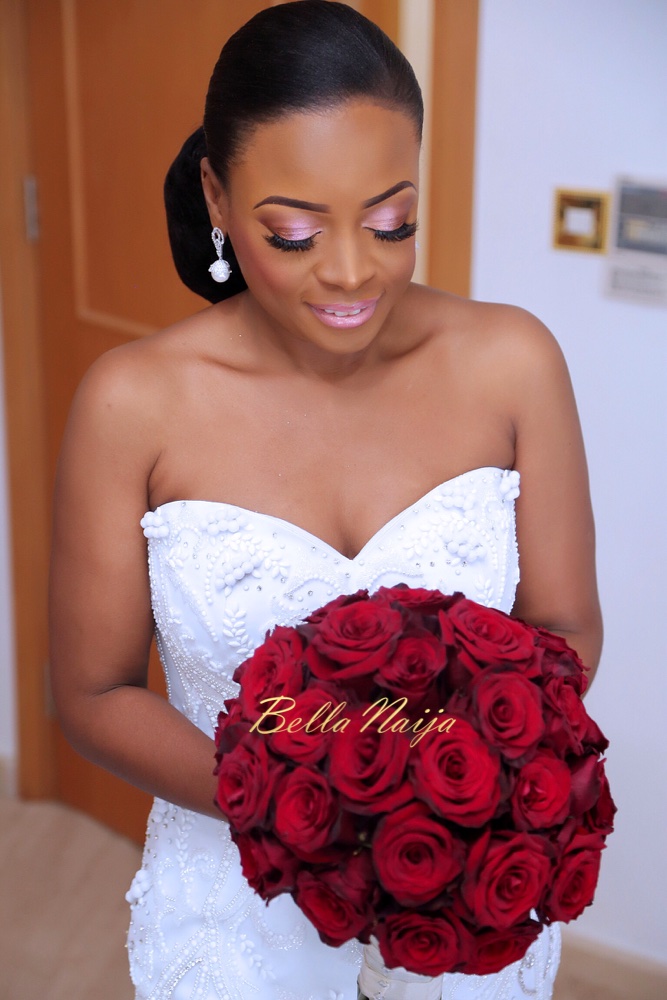 Credits
Bride: @emeliajane_075
Makeup: @banksbmpro
Introduction Planner: @zapphaire_events
White Aso Oke: @bimmms24
Coral Fabric (Bride) & Green Fabric (AsoEbiBellas): @thefabricroomng
Tailoring: @iyshacouture
Blue Aso Oke Outfit: Komole by @deola_by_deolasagoe
Traditional Wedding Coordinator: @theweddingcompanyng
Peacock Dress: @galiafahd
Blue Aso Oke with Peacock Dress: @molbaks_alasooke
Hair: @tasalahq
White Wedding Earrings: @michelles_thejewellerystore