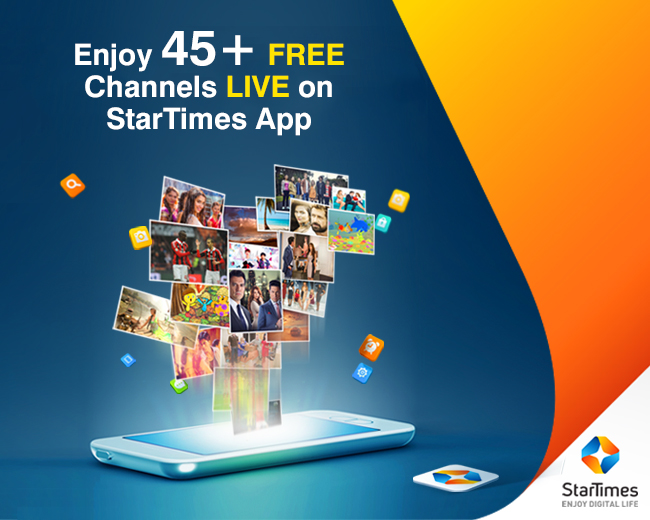 Want Live TV channels on the Go for FREE? StarTimes has got you covered.
StarTimes App is an entertaining and informative mobile application with which you can now watch over 45 live channels on StarTimes App FREE!!
Catch up on major programs, Live Sports and Highlights, Novela Series, News, Nollywood Movies, Music, Documentaries and so much more …
This application works with Video streaming under 2G/3G/4G network
Data Friendly @ 150 kbps (67.5 MBytes per hour)
Download StarTimes mobile app to enjoy this goodies on-the-go.
Download from google play store for android, Apple Play store for I-phone or visit http://m.startimestv.com/Download.php
StarTimes… Enjoy Digital Life
_________________________________________________________________________
Sponsored Content