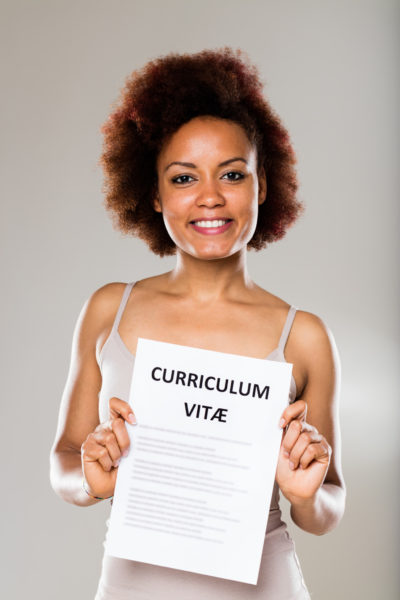 Looking for a job is a job on its own. Therefore, mindlessly applying for any and every job vacancy you see on the internet, hoping that "one may click", is not a smart way of landing your first or your next job. However, if you make the necessary changes after reading the instructions below, you may well be on your way to landing your next job.
1. Do not put your picture on your CV. It takes up too much space, makes your CV file larger than it should be, and you could still lose the job, even if you are qualified – simply because the employer/recruiter does not like your face. People are unknowingly biased.
2. Do not apply with an image version of your CV. Your CV should be a Microsoft Office word or a PDF document. Do not email an employer a picture of your paper CV or a screenshot of the soft copy. Your application will be deleted. I know I will delete it.
3. Unless a job advert says "no experience needed as training will be provided" applying for roles you are not qualified for, or have experience in is really a waste of time.
Read and understand the job description before sending in your application. If your CV does not show that you have experience with some of the responsibilities or that you have some of the skills required in the job you are applying for, your CV will be deleted. This is a fact.
4. Tailor your CV according to each job application.
For example:
• Edit your address to the location of the job you are applying for. Most employers want employees who can commute to work fairly easily – especially where it has been stated on the job advert. So if you live in Lagos and want to apply for a job in Abuja, you need to change your address to that of a family or friend who you intend on staying with in Abuja. (Make sure they have agreed to you staying with them till you save enough to rent a place of your own.)
• Make your CV specific to the job title you are applying to. There is no such thing as a generic CV.
• If you are changing career it is imperative that you state it in your cover letter explaining what skills you will be bring to the new job and how the employer would benefit from those skills.
5. Your CV should have a positive personality. (yes CV personality is a thing) Delete generic phrases from your personal statement/profile e.g. "I desire to channel my inquisitive and youthful mind into achieving greatness in the professional world"
"I am an assertive, focused and hard-working young lady who is self-motivated and goal oriented"
Please stand out from the crowd. There are smarter ways to write your personal statement/profile so that it does not sound like you "googled it".
6. Do not attach scanned copies of your qualifications and certificates (unless requested), it will not increase your chances of getting the job, you will only annoy the recruiter.
7. Silly email addresses like [email protected] or [email protected] are not professional. Employers will not take you seriously.
8. References. It is not necessary to include contact details of your referees on your CV. If you are shortlisted for an interview the employer will then request for it. Also it takes up valuable space on your CV. "Reference available on request" is sufficient.
9. Recruiters/employers are not likely to read CV's that hurt their eyes. Keep the format simple and easy to read.
10. To increase your chances at getting that job, put forward only information that is relevant to the position you are applying for.
For example, if you are applying for an Early Years Teacher position please do not fill your CV with your past engineering or project management qualifications and career achievements.
If you do not show that you possess additional training and experience relevant to the Early Years Teacher position, you will not be shortlisted for an interview. Putting forward irrelevant experience information only tells the employer that you are not really interested in the position that you applied for, and you are just looking for any job to bide your time till you find a job in the field you have qualifications and training in.
11. Do not use a cover letter used for a previous application to apply for another job. For example, if you applied for a job at ABC Plc last week and this week you apply for a job with XYZ Ltd, you have to edit your cover letter, as you have most likely said something like "I would like to work for ABC Plc because…"
Applying for a job with XYZ Ltd with a cover letter that has ABC Plc on it is about the silliest thing you could do in your job search. You would be amazed at how often this happens.
12. Finally, when your CV has passed the first round of shortlist, and you get that long awaited call from the employer or recruiter, please do not sound sleepy or bored or rude. They will not call you back again or send you an interview invite email or text.
It is understandable that new graduates will have little or no work experience, however you need to learn some skills in the field you want to pursue. There are free online training courses you could do. A new graduate with a degree in Early Childhood Education could also volunteer as a Sunday school teacher or assistant, or be a baby sitter for family and friends. Baby sitting and childcare skills are valued by crèches, nurseries and preschools.
I know there seems to be a lot of rules on how to write the perfect CV, but it really is all about common sense. You have to put in the work to create a decent CV. One job vacancy advert gets over 500 applications. A good CV gets the employer/recruiter to really notice you.
Good luck in your next application.
Photo Credit: Dreamstime | Giuliofornasar