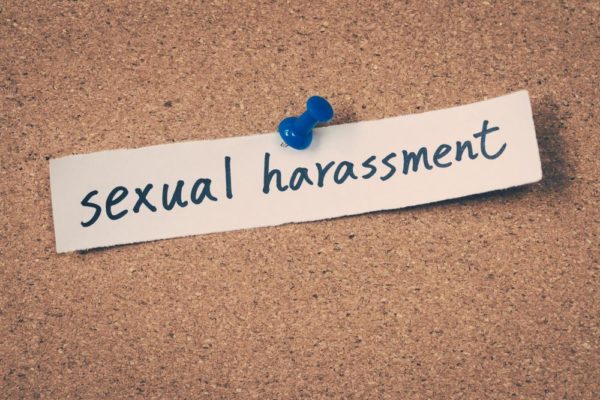 Kenya's vibrant tech company Ushahidi was hit with its first sexual harassment scandal when an employee claimed a senior executive had asked her, sometime in January 2017, to have sex with another employee for his viewing pleasure.
According to reports, a staff of the tech company had filed a complaint against one of their senior employees on grounds that she was being sexually harassed by him. This led to Ushahidi releasing an official statement which said it was investigating the alleged sexual harassment claim.
On Tuesday, July 11, Ory Okolloh, one of the founders of Ushahidi who resigned from her position as Ushahidi Executive Director and a member of the Board in 2010, also released a statement saying that the response from the Ushahidi Board and the management team was unacceptable.
The staff who filed the sexual harassment complaint has come forward to speak out. Angela Kabari, a former capacity development officer with Ushahidi identified herself as the former employee at the centre of the case.
In a lengthy Medium post, Angela also named the respondent (Daudi Were) in the case of the Ushahidi senior executive that was suspended last week.
Read excerpts from her post below
My name is Angela. I am the woman in the centre of the current Ushahidi sexual harassment scandal. The past six months have been some of the most bizarre in my life and on the balance, I think there is a benefit in sharing my experience with the world so that lessons may be learned from it. It is my hope that, my story shall prompt a change in company policies, both in the Kenyan tech space and in other fields.

I joined Ushahidi in September 2015 as a Capacity Development Officer for Making All Voices Count. My time there was mostly enjoyable: the work was challenging, the team was great, and the environment was liberal and progressive. All in all, a good place to be. Of course everything was not perfect, but what organisation does not have issues and day-to-day frictions?

This changed on the morning of January 19th 2017, when Daudi Were, the Executive Director at Ushahidi asked me to have sex with a colleague, presumably for his own titillation. The events of that night left me troubled and confused. I knew that what had happened to me was not right, but I thought it was an isolated incident and decided to forget it and attempted to move on. (For details of this, see here my statement on the events of the night as well as a transcript of the audio. Some of the names in the transcript have been altered to protect the identities of my former colleagues. Aside from this, no other alterations have been made to it).

I managed to do this for precisely one week after which I began to lose focus on my work. Over the next two weeks, I started to experience migraines whenever I went to the office. I did not want to leave my bed, yet I was sleeping poorly. I had experienced some periodic stomach upsets prior to and during the team retreat. However, after the retreat, these became worse and more frequent. At first, I thought that this was due to the upheaval that the Making All Voices Count programme was experiencing at the time due to international politics (it was negatively impacted by Brexit and changes in US presidency).

I also thought that I might be physically ill so I sought professional advice from my doctor. I was diagnosed with a bacterial infection of the gut, but my doctor could not account for all my other symptoms. Upon his advice, I went to see a therapist who suggested some exercises to help me figure out what was wrong. I also took 3 weeks off from work from late February to mid-March as I thought I might be suffering from ordinary stress and burnout.

It was during this time off that I did the exercises prescribed by the therapist and I realised that my problem was psychosomatic. The distress from the incident in January had caught up with me, almost a month later. I had tried to pass off Daudi's remarks as drunkenness or joking but my body wasn't buying it. It was at this point that I decided to quietly resign; I still wasn't convinced that it was something I could or should raise with my employers.

Once I had made this decision in early March, I separately confided in two close friends that I was looking for a new job because I was uncomfortable with continuing to work at Ushahidi. When they asked why I was leaving, I shared with them some details of what had happened with Daudi. In the course of our conversations, I was stunned to learn that Daudi's comments were not the isolated incident I had assumed but rather that he had a years' long, widely-known reputation for sexually inappropriate conduct, socially and at work.

After my leave was over, I began predominantly working from home, which thankfully was possible as Ushahidi allows remote working. I was going to the office only thrice a month on average and I timed my visits to the office to ensure that I would not have to run into Daudi. It was in early April, after a month of soul searching and conversations with three other women who had been on the receiving end of unwelcome attention from Daudi, that I came to the conclusion that something needed to be done.

Unfortunately, I seemed to be the only person with both tangible evidence of his misconduct, as well as an employer-employee relationship. It is then that I sought legal advice and learned that, based on the provisions of Ushahidi's HR Manual, as well as Kenyan and Florida Law, Daudi's comments qualified as sexual harassment by creating a hostile environment. I was advised that I could file a court case but that it would be prudent to first give the company an opportunity to address the issue internally as the court should be a last resort.

With this in mind, I began to reach out to some of the women I had spoken to earlier. At this stage, I had been able to identify over five women who had also had inappropriate encounters with Daudi. Only one woman was willing to come forward, if the Board could guarantee that she would remain anonymous. Some of the other women had no evidence of their allegations and thus did not expect to be believed. Others did not want to be associated with something so potentially scandalous or to rehash past traumatic events. It therefore took about three more weeks to get my ducks in a row and submit the complaint to the board; I did that on 4th May 2017.
Photo Credit: Dreamstime