Lota Ofodile: Let's Take a Moment to Appreciate F*ck Boys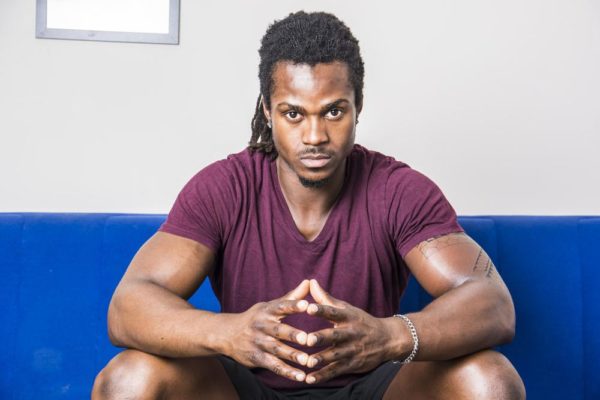 …Douche bags, Yoruba demons, Time wasters, or whatever else we call them. And before you flip…NO, I am not endorsing their actions. Neither am I trying to trivialize the amount of pain and heartache they constantly bring to women. Rather, I am coming from the perspective of gratitude for lessons learned from mistakes made.
Nobody likes bad experiences. We hate it when we make mistakes, particularly ones that involve matters of the heart. Apart from hurting so bad (and sometimes for so long), after such experiences, we tend to shut off and shut down. We get so angry with ourselves, we sometimes are pushed to make certain decisions that we otherwise wouldn't be making – all in the name of "not caring anymore" or just in a bid to feel better in the moment—decisions that might make us feel even worse than we originally had. Often times, we push people away, friends and potential future baes alike.
The aftermath of a f*ck boy experience is never pleasant. It is a very low point for many women. If not properly handled or managed, it could lead to a variety of ills – ranging from low self-esteem issues to substance abuse or even suicide ideation. But as with every disappointment or "failure" we encounter in life, what matters is how you react to it, and whether you choose to dwell on it, or learn from it to come out wiser, better and stronger. This is where the gratitude I mentioned earlier comes in.
In many cases, post-f*ck boy encounters often leave women wanting better for themselves. The truth is that these f*ck boys set the bar so low, that we start aiming or looking for anything better. This too might be a problem if one just ends up settling for the next best thing, who in actuality might not even be good enough.
Once you're able to get past the hurt, hopefully you'll realise:
1. What you do and don't like in a partner/relationship
2. What you can or cannot stand
3. The things that are important to you
4. Those things you can or cannot compromise on
Basically, these experiences teach you so much about yourself and relationships in general. You're better able to spot certain traits that you don't want to deal with.
Personally, I know that my dealings with a semi f*ck boy have left me certain that I am worth so much more. That I deserve better. That I have so much to give and so much to offer. This realization obviously came once I was done hurting and after I had moved past the "I hate him, he's such a foolish boy" stage, and then I was able to see that he was the one with the problems, not me. Only then was I able to stop being so hard on myself, and blaming myself for how things went down.
It is not easy to get to this point. I was only able to by the grace of God, and with the help of friends and family who constantly remind me that I am worth so much more.
So, if you've ever dealt with a f*ck boy, I'm really sorry; but try not to dwell on the bad experience and all that negativity. Instead, embrace the lessons and use those to make better choices and decisions moving forward.
Photo Credit: Starsstudio | Dreamstime.com