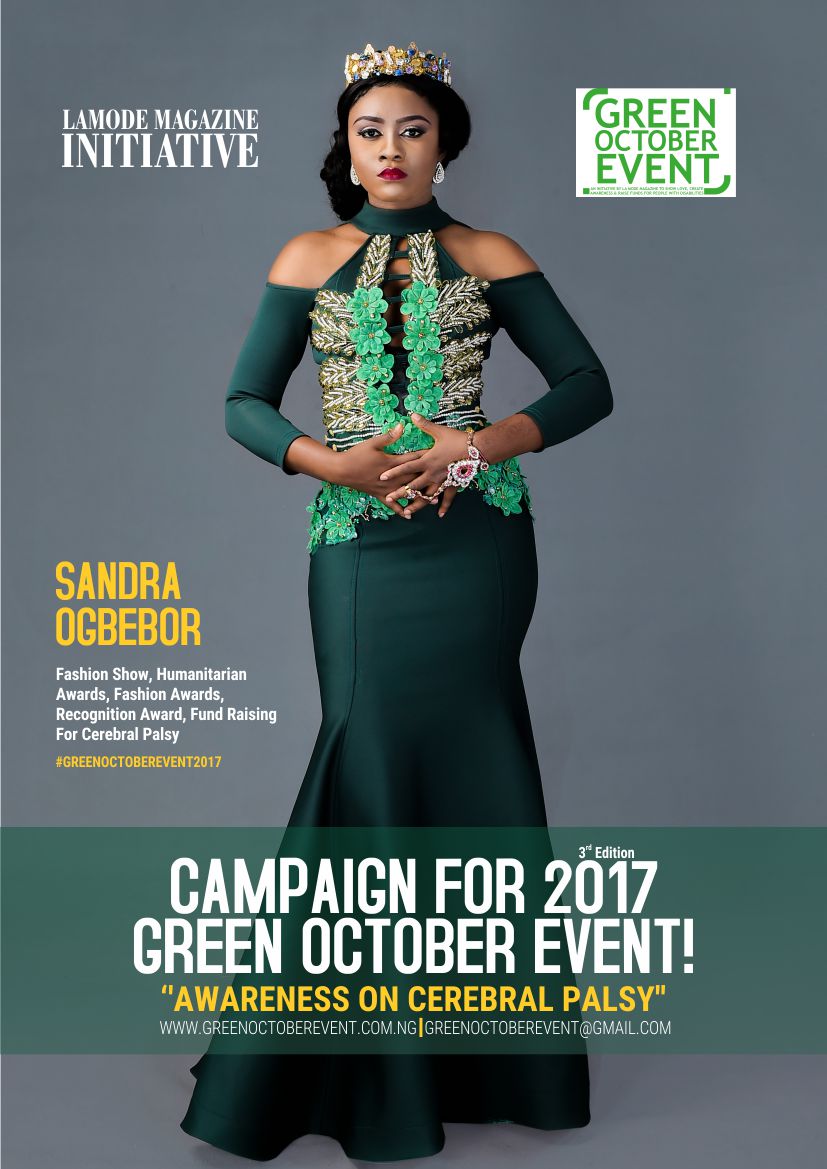 La Mode Magazine has announced the third edition of "Green October Event" with a campaign shoot featuring Miss Globe Nigeria 2014 winner Sandra Ogbebor.
Green October Event, a La Mode Magazine initiative, is an annual project to show love and raise funds for people living with disabilities. It's a platform where funds are raised to support a particular cause of disabilities. The 2015 edition was focused on Down Syndrome, 2016 on Autism, and 2017 is focused on Cerebral Palsy Awareness and Fund Raising.
Green October Event is an avenue where philanthropic and humanitarian gestures are given the annual prestigious award. These are people that have contributed significantly to humanity in their various fields of endeavours without prejudice, on grounds of gender, sexual orientation, religion or ethnicity. The annual event is also a platform to showcase African fashion and design.
At the event, fashion awards are also given to deserving Nigerians. These awards come with a public nomination, then voting, before winners are announced at the event. Special Recognition awards are also given to deserving Nigerians from all works of life at the event.
See the campaign shoot below: