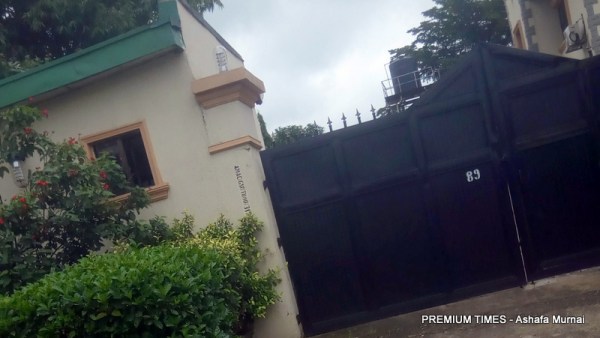 Police officers assigned to guard ex president Goodluck Jonathan's residence at No. 89, Fourth Avenue in the Gwarimpa district of Abuja looted the property over a period of three months, Premium Times is reporting.
According to the news outlet, Jonathan's spokesman Ikechukwu Eze confirmed the report, adding that three officers have been arrested.
The items, worth millions of naira according to PT, include "furniture, dozens of plasma television sets, refrigerators, air-conditioner units and box-loads of clothes such as designer suits imprinted with the former president's name, male and female Ijaw traditional attires, lace materials and bowler hats."
The looting was said to have begun in March 2016, and the former president's family found out early July but by that time, "the house had been stripped bare."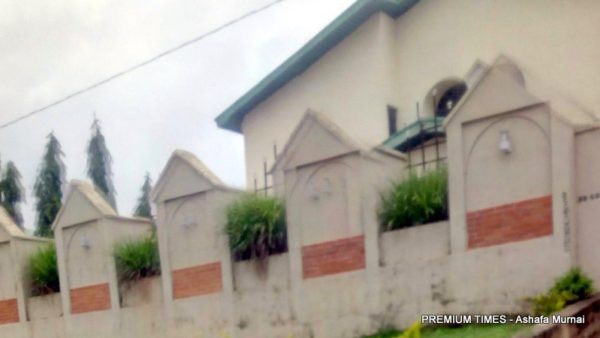 The suspects were said to have sold the items at Panteka second-hand materials market in Tipper Garage, Gwarimpa.
According to Premium Times, the list of items said to have been stolen
1. Niger Delta traditional attires in about 20 Ghana-must-go sacks.
2. Suits, each one with "President Jonathan" inscribed in the inner side, in five big Ghana-must-go sacks.
3. About 10 big Ghana-must-go sacks of women attires made from lace materials sewn in Niger Delta style.
4. More than 10 bundles of Ankara materials, known as Atamfa.
5. About 10 sets of babban riga.
6. One big Ghana-must-go sack containing clothes with PDP logo neatly sewn on each one.
7. About 20 Niger Delta bowler hats.
8. 36 Plasma televisions.
9. About 25 refrigerators.
10. Five sets of furniture.
11. Two sets of sitting room chairs.
12. Several air conditioning units.
The looting was discovered after a neighbour noticed "severe damage to the house" and called the family to ask if it was undergoing renovation.
Jonathan reportedly inspected the property and later reported the case to the Inspector-General of Police Ibrahim Idris.
Two of the alleged buyers are reported to be at large after hearing of the arrest of the police officers.
A source close to one of them said:
It all started sometimes around March 2016 when a mobile police sergeant came to Tipper Garage market and brought some items for sale. He approached one of the wholesalers to buy them, but the trader said he does not buy items from an unconfirmed owner.

He identified himself as Sergeant Musa and told the trader that he was one of the security men guarding Mr. Jonathan's private residence at Gwarimpa. He took the trader to follow him to confirm that he was not a thief who had come to sell off stolen properties in the market.

The trader followed him to the residence where he met two other policemen, an inspector and a sergeant. They convinced him that the items were part of gifts to them.

At a point, the trader became scared when he suspected foul play and told Sergeant Musa that he was no longer interested in the transaction.
Premium Times reports that traders at the market were aware of the sales.
"Whenever particular or specific items of our interest were brought for sale from Mr. Jonathan's residence, we used to buy from the wholesaler who bought them in large quantity," a trader said.
Another trader who also spoke said: "The policeman sold one to the wholesaler who is now on the run at N50, 000.00. The wholesaler sold it at N180,000.00 to a lucky buyer in the market who in turn instantly sold it at N390,000.00."
The trader added: "I personally bought babban riga, and a suit with Jonathan's name printed underneath it at the cost of N5,000.00 each."
Some of the clothes:
Jonathan lived in the house for a year during his tenure as Vice President, but later moved to Aso Rock after he became Acting President, and later, President.
His mother moved into the property afterwards, but later vacated it, leaving it in the hands of the security guards.
Photo Credit: Premium Times