Salvation International School Pupils build Memories at Mr Bigg's as they tour UAC Production Plants
Pupils of Salvation International School took a tour of the UAC Restaurants manufacturing facility, owner of Mr Bigg's brand on Wednesday, July 12th, 2017.
The pupils were received into the premises by the HR/Admin Manager, Peter Ezea and the HR/IT Manager, Bola Olatinwo with the excursion exercise aimed at inspiring children to become renowned entrepreneurs in future.
Marketing Manager, Ethel Mba said while shedding more light on the exercise, "Mr Bigg's meals and snacks are children's favourites. During its production, certain processes are involved and the Class Three pupils of Salvation International Schools were shown the process of meat pie making anchored by the Plant Manager, Peter Eboh"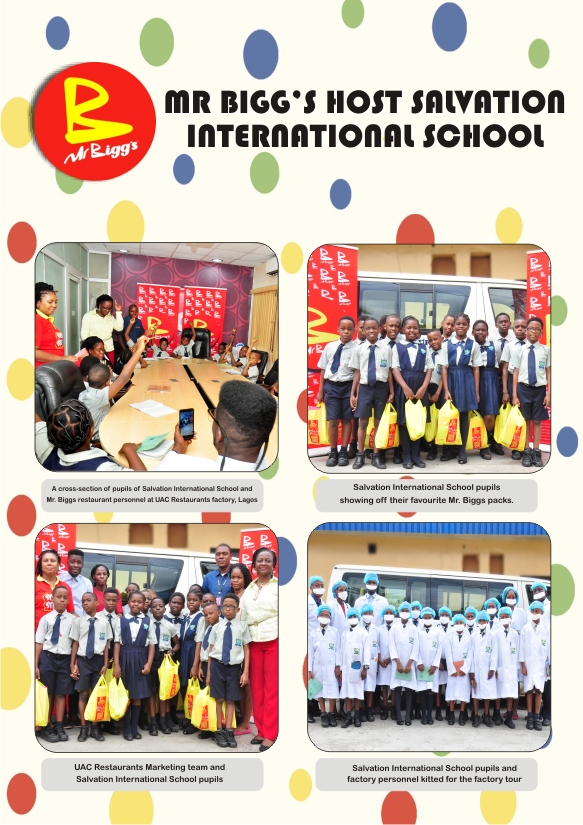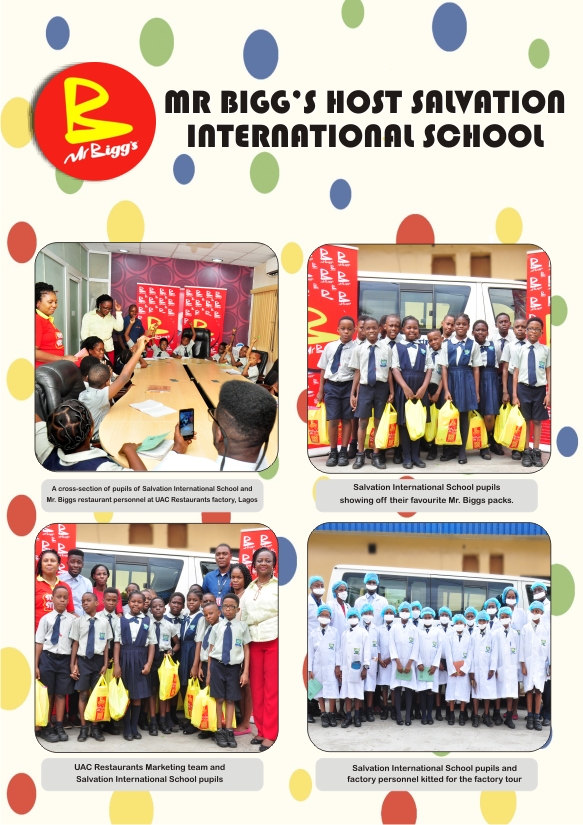 Considering the economic condition of the country, children should be exposed to as many disciplines as possible to create a platform for them to make life choices. UAC Restaurants owns a state-of–the-art Pie Production plant where all pastries sold at Mr Bigg's are produced. This inspired the pupils during the tour while other entrepreneurial skills were also shared, Mba stated.
UAC Restaurants is positioned not only as manufacturers of quality products but also an extension of the classroom for pupils and students, as part of the business social responsibility initiative to expose young people to high standard food manufacturing ethics and processes.
All the children were very happy and eager to preach the learning of Mr Bigg's processes to others and their parents, taking away memories and learning that will stay with and impact them positively.
——————————————————————————————————————————-
Sponsored Content