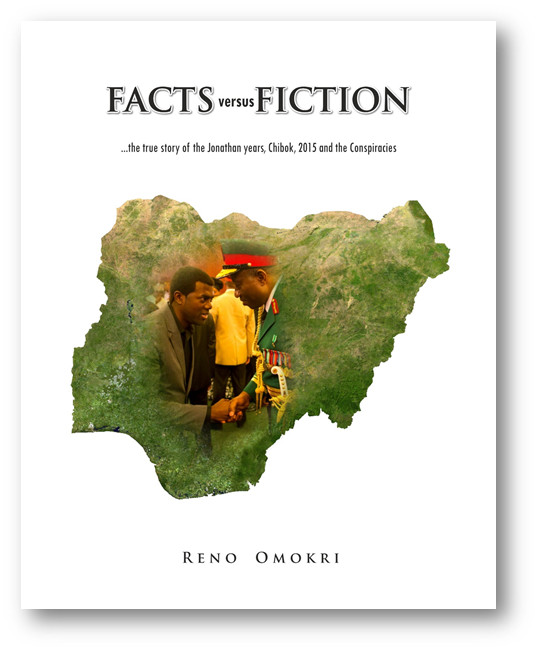 Books based on the socio-political events in a nation tend to be in high demand upon publication. This is because people want to see things through the eyes of someone who was privy to sensitive information, someone who was "in there" and "saw it all."
Then again, people get tired of "newspaper stand" arguments and crave for a more informed treatise. There is a reason why Olusegun Obasanjo's "My Watch" and Segun Adeniyi's "Against The Run Of Play" are big hits from a book-selling perspective.
The author, Reno Omokri is the pastor and founder of Mind Of Christ Centre, and runs a column on Thisday Newspaper. He also runs the Helen & Bemigho Foundation for orphans, and was one of three spokespersons for former president Dr. Goodluck Ebele Jonathan. He still remains loyal to Jonathan, as can be easily deduced from his social media interactions.
In "Facts Versus Fiction", Reno Omokri attempts to debunk what he perceives as "myths" that have held sway against the previous administration, and makes a significant number of assertions which go to the root of the power tussle between Nigeria's two major political parties, as well as the complex web of international relations.
In  about 33,000 words, he sheds light on various touchy subjects, from international response to the Same-Sex Marriage (Prohibition) Bill 2013 to the (alleged) resurgence of militancy, from the Chibok girls saga to the 2015 general elections, and even Tuface Idibia's botched protest gets a honorable mention of sorts.
It would seem that Reno Omokri wanted to publish this book in order to ensure that it does not became stale in terms of trending political issues on both the home front and the foreign scene. Thus, in accusing the Obama administration of colluding with the APC and the Northern elders to oust Goodluck Jonathan, he appeared to try too hard in comparing the events of late 2014/2015 to the current debate on Russia's involvement in the 2016 U. S Presidential elections.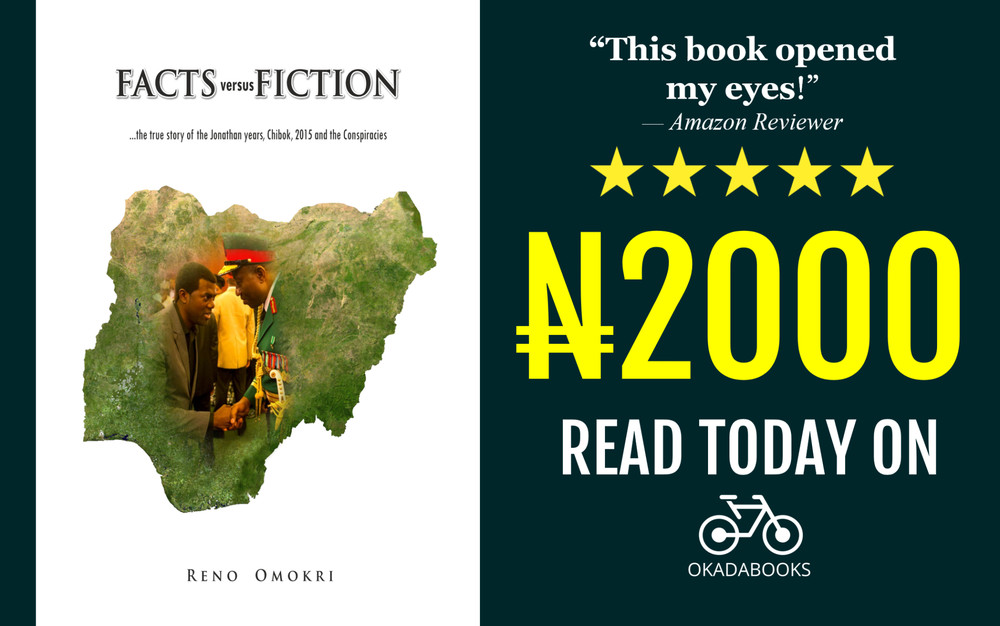 And in the sixth chapter, ample time is spent on describing Dr. Goodluck's humble background and educational prowess. Reading that part of the book could lead to assumptions of a not-so-subtle campaign for Jonathan's return.
There are also direct jabs swung by Reno on opponents in multiple directions, from Lai Mohammed to Nasir El-Rufai. And while the effort to dig up truth is appreciated, one cannot help but ask if there isn't a more logical, structured way to go about it.
At the end of the day, Facts Versus Fiction attempts to shed much needed light on the rarely seen perceptive from the GEJ administration.
The book is thus clearly a pro-GEJ piece, but the key question is this "will it give you more information than you already know?" Find out out today when you download Facts Versus Fiction via the free OkadaBook app here.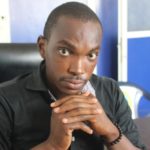 BIO: Jerry Chiemeke is a lawyer who resides in Lagos. His works have been featured on 
The Kalahari Review
, 
Brittle Paper
 and 
Elsie Isy. 
His editorials have also appeared on 
True Nollywood Stories
 and he is currently a book reviewer on literary blog 
Bagus Mutendi. 
He recently published his first book, "The Colours In These Leaves".