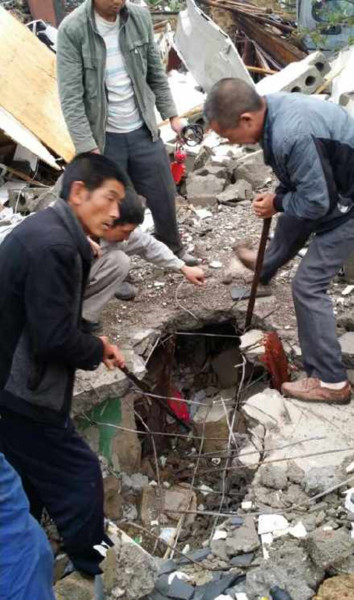 More than 600,000 cubic metres of rock and mud had fallen in the town of Zhangjiawan in Guizhou, China killing 30 people with at least another 12 missing according to state media reports on Wednesday.
The death toll from a large landslide that struck a town in southwestern Guizhou province on Monday rose to 23 while the second landslide on Wednesday killed seven people in the northwest of the country according to Punch.
China has seen heavy rain storms across the country over the past week while landslides are a frequent danger in rural and mountainous parts of China, particularly after heavy rain.
In June and August, massive landslides in the southwestern province of Sichuan killed more than 30 and left scores missing.
In July, about 1.6 million people were forced from their homes after landslides and flood killed 63 people in the central province of Hunan.