#BellaNaijaMCM Runcie Chidebe is Raising Awareness for Breast & Cervical Cancer through Project PINK BLUE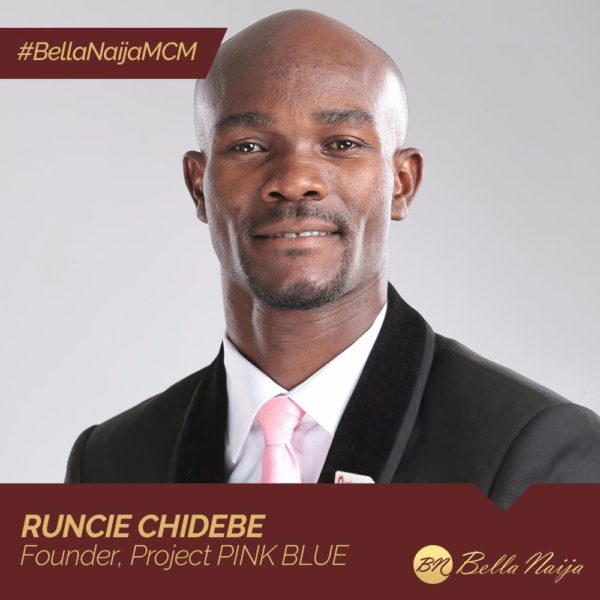 While serving Nigeria in 2013, our #BellaNaijaMCM Runcie Chidebe embarked on a Community Development Service to provide free breast and cervical cancer screening and counseling to indigent women in the Kabusa, Kuje, and Kubwa areas of the FCT.
He realised that deaths from breast and cervical cancer were mainly due to late detection and went on to found Project PINK BLUE (PPB), a nonprofit engaged in cancer awareness, free cancer screenings, support to people battling with cancer, patient navigation, advocacy, fundraising for cancer patients, cancer research and psychological support.
PPB is focused on taking their campaigns to "hard-to-reach communities, touch the rural areas, slide the hinterlands and connect the urban with cancer patients; while revolutionizing Nigeria's health sector."
About one thousand women have directly benefited from PBB's free cancer screening while more than a million have been reached through its campaigns.
Runcie has received the Nelson Mandela-Graca Machel Innovation Award, Global Shapers Abuja I am Bold Award, Green October Humanitarian Award, and he is a Tony Elumelu Entrepreneur.
He was also honoured as a Young Cancer Leader Awardee at the World Cancer Leaders' Summit in Istanbul, Turkey.
He is also a 2016 LEAP Africa Social Innovation Programme (SIP) Fellow.