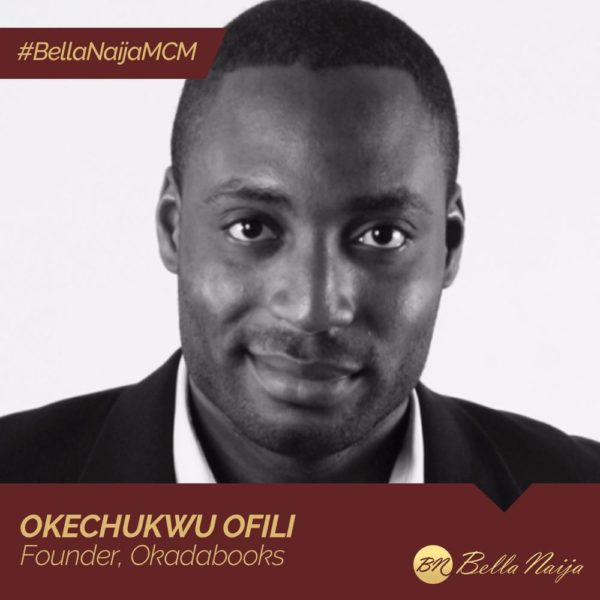 Five years ago, getting one's book published in Nigeria was a herculean task, especially for first time authors. Apart from securing a cost effective publishing deal which will also guarantee a good return on investment for the author.
Our #BellaNaijaMCM this week Okechukwu Ofili had a personal experience where a distributor owed him about N1.5m from sales of his books and he decided he was going not going to allow another author have the same experience.
In 2013, he founded Okadabooks App which went on to win the MTN App of the Year the same year.
He described the platform as "a fast, simple and fun way to read books without ever leaving your couch! It's different – putting books in your pocket, without breaking your wallets."
The platform now has over 135,000 unique users and over 972,000 book downloads. It simplifies the process of not just publishing, but access to books for a small fee.
The world is going digital and mobile, and Okechukwu is making sure Nigerian authors use this development make money from their craft.
Okadabooks has a column #LiterallyWhatsHot on BellaNaija and Okechukwu is a regular contributor at BN.
Okechukwu is the author of four books: How Stupidity Saved my Life, How Laziness Saved my Life, How Intelligence Kills and How To Sell Stupidity: Marketing Course (Audio Book and 3 CD-Set).
Okechukwu grew up in Lagos, Nigeria and later moved to the United States, where he earned a Mechanical Engineering degree from the University of Houston.