La Mode Magazine is partnering with Femi Gbadebo founder of Benola a Cerebral Palsy Initiative to create awareness on Cerebral Palsy through the Green October Event. Benola is an NGO that is fast changing the face of Cerebral Palsy and disability management in Africa. His son, Olaoluwa Gbadebo who is living with Cerebral Palsy is the face of Benola and is our adorable model for this shoot. The beautiful images were captured by @M12Photography
Cerebral Palsy (CP) is a disorder that affects muscle tone, movement, and motor skills usually caused by brain damage before, or during a child's birth, as well as in its developmental years. CP is a non-degenerative condition that affects about three children per 1,000 births, and currently, there is no cure. The effects of CP can be as mild as a minor limp, but the worst cases usually include paralysis of the legs or hands, speech impairment, and sometimes mental retardation. However, with proper management, many are known to live successful lives with this condition, with a number of them now helping to spread awareness about how to live well with CP.
Prevalence Rates
USA – 4 in 1000 births
UK – 2 in 1000 births
Nigeria – 10 -15 in 1000 births
The Burden by Numbers
Worldwide – 17,000,000 living with CP and 350 Mil People (Inc. 34 mil parents) closely affected by CP
Africa – 2,698,000 Children with CP and 55.5 Mil People (Inc. 5.4 mil parents) closely affected by CP
Nigeria – 700,000  Children with CP and 14.4 m (incl. 1.4 m parents) – People closely affected by CP
60-80% of persons living with CP also suffer Co-morbidities like Seizures, Intellectual disabilities etc
The need for us to join hands in creating awareness on Cerebral Palsy cannot be over emphasized. Hence, the La Mode Magazine Initiative ''Green October Event''
''Green October'' is a La Mode Magazine initiative, founded by Sandra Odige CEO/Publisher. It is an annual project to appreciate, show love and raise funds for people living with disabilities. It's a platform where funds are raised to support a particular cause of disabilities. The 2015 edition was focused on Down syndrome, 2016 on Autism and 2017 is focused on Cerebral Palsy awareness and fund raising.
Green October event is an avenue where philanthropic and humanitarian gestures are given annual prestigious award. These are people that have contributed significantly to humanity in their various fields of endeavors without prejudice on grounds of gender, sexual orientation, religion or ethnicity. The annual event is also a platform to showcase Nigerian fashion and designs.
At the event, fashion and humanitarian awards are given to deserving Nigerians. These awards come with a public nomination, then voting before the winners are announced at the event. Special Recognition awards are also given to deserving Nigerians from all works of life at the event
The event promotes made in Nigeria fashion through the fashion show and exhibition.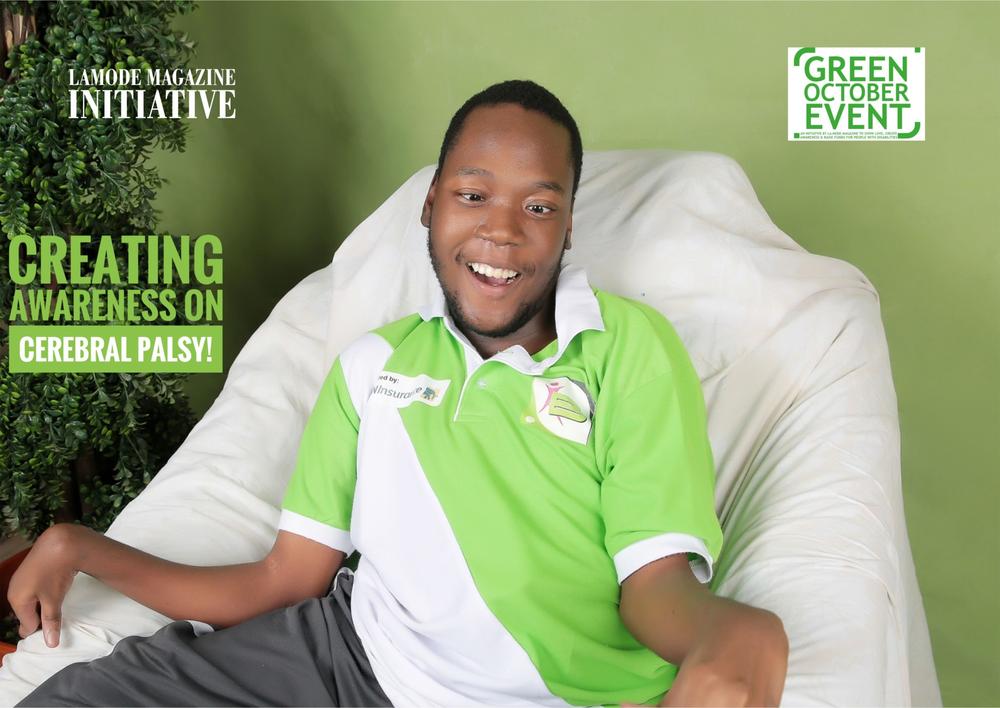 The Objectives of Green October Project
To encourage people to engage in humanitarian works no matter how small or big as this will go a long way in saving lives, reducing suffering and respect for human dignity.
To raise funds for people living with disabilities
Create awareness of the different types of disabilities
Appreciate and award humanitarians
Appreciate the fashion industry by awarding deserving Nigerians
Appreciate and encourage entrepreneurs
Promote made in Nigeria through the fashion show and exhibition at the event.
For more information, kindly visit www.greenoctoberevent.com.ng o  or send an email to [email protected]
Follow us on Instagram
Photo Credit:
Photography: @m12photography
Shoot Direction: @lamodemag
Publisher: @sandraodige
---
This content has been published for free as part of BellaNaija.com's commitment to youth, education, healthcare and community development as part of our corporate social responsibility programme.