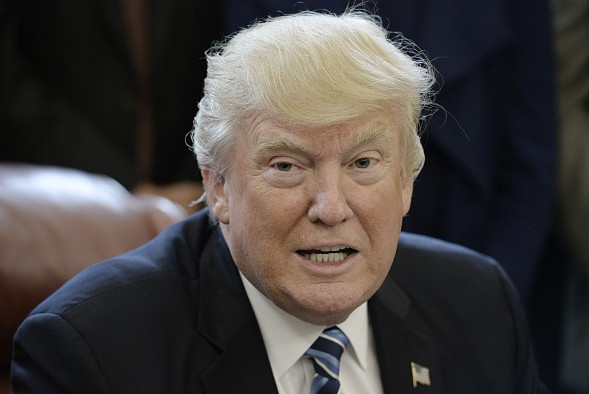 48 hours after the Charlottesville violence, United States President Donald Trump has finally condemned the actions of the Ku Klux Klan, neo-Nazis, and white supremacists.
He has said that those who acted criminally would be held accountable. He said:
Racism is evil. And those who cause violence in its name are criminals and thugs, including the KKK, neo-Nazis, white supremacists, and other hate groups that are repugnant to everything we hold dear as Americans.

To anyone who acted criminally in this weekend's racist violence, you will be held fully accountable.
This is coming after he was pressured to outrightly condemn the violent racist attack during the rally organized by white supremacists.
Trump had on Saturday said he held "many sides" responsible after the death of one woman at the rally.
According to the New York Times, several of Trump's top advisers, including his new Chief of Staff John F. Kelly, had called for a stronger rebuke.
"As I said on Saturday, we condemn in the strongest possible terms this egregious display of hatred, bigotry, and violence. It has no place in America," Trump said.
See the video below: