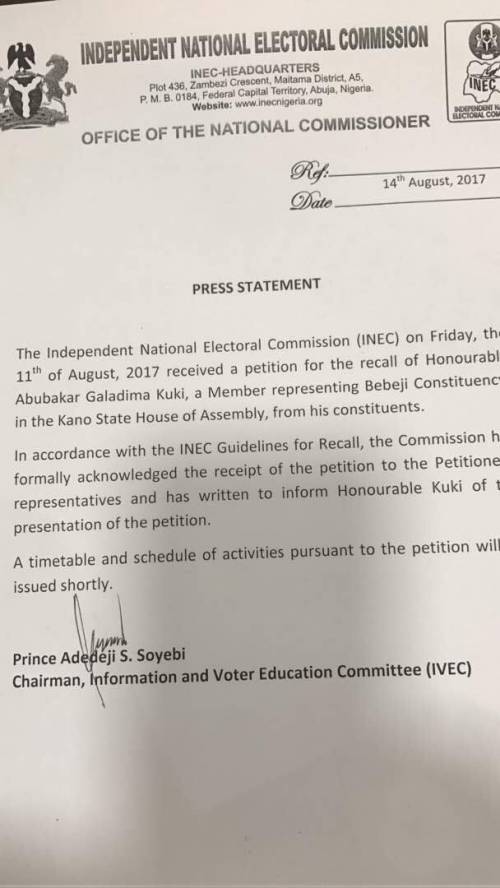 The Independent National Electoral Commission (INEC) said it has received a petition for the recall of Abubakar Kuki, a member of Kano State House of Assembly.
Adedeji Soyebi, National Commissioner and Chairman Information and Voter Education Committee of the commission, made this known in a statement on Monday in Abuja.
Soyebi said that the petition emanated from the lawmaker's constituents in Bebeji area, which he represented, adding that the document was received on Friday.
He stated that in accordance with INEC guidelines for recall, the commission had formally acknowledged receipt of the petition to the petitioners' representatives.
He added that the commission had also written to inform the affected lawmaker about the petition.
"A timetable and schedule of activities pursuant to the petition will be issued shortly,'' Soyebi said.
On June 24, INEC also received a petition demanding the recall Dino Melaye, representing Kogi West Senatorial District in the Senate.
The commission, in line with its guidelines, issued the timetable for the recall but suspended action on it following a court order secured by Melaye on July 13, stopping it from proceeding with the process.
However, INEC has approached the court to vacate the injunction to enable it to continue with the process.
Photo Credit: Sahara Reporters