Describe the Game of Thrones Season Finale in One Word!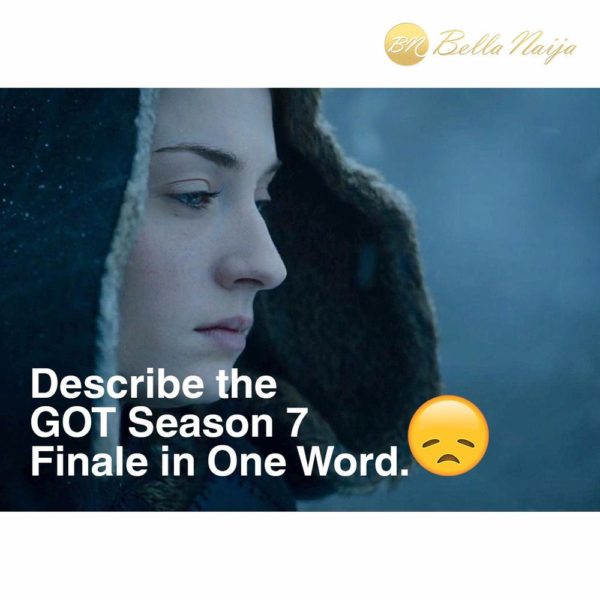 The final episode of season 7 of HBO's hit show Game of Thrones aired on Sunday, but for the majority of us in Nigeria we got our hands on it yesterday *side eye*.
After watching the finale, what word would you use to describe the thrilling episode? Let us know in the comment section below.
For us, it would be – WOW!