Nigerian born entrepreneur Juliana Richards is the latest cover star for Kontrol Magazine!
Juliana is not your typical entrepreneur, she has an eye for the untouched. She showcased that when she took on the shapewear market and launched her Slim Girl Shapewear line. Her brand found favour across all cultures and she found the Kardashian sisters wearing her Cinch Leggings!
Juliana is now venturing into the world of television and has recently launched her own TV show, Jules Uncut, a lifestyle show, where she gives her audience access to some of the most sort after celebrities in America, giving them Nigerian names and teaching them how to speak broken English!
Read excerpts from her interview below:
On why she decided to enter the intimate apparel market: Somehow it seems like whenever you have a child through C-section, it's harder for you to heal and get your snap back. Anytime you have a tummy tuck or c-section, your doctor would suggest you use body shapewear. The new phase and demand [of body shapewear] are needed for people [following] surgery. That was always the case anyway.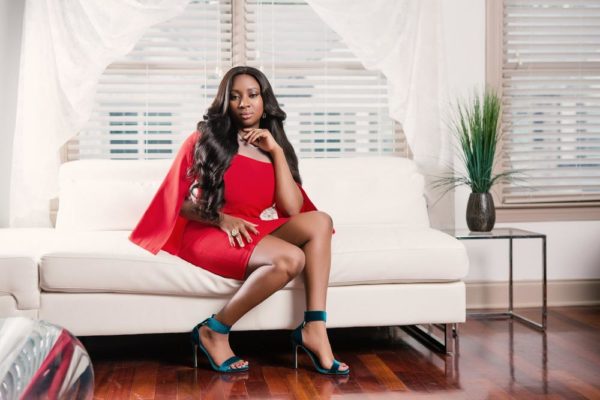 On Slim Girl Shapewear: You will always need body shapewear. [Before shapewear] I always kind of had a knowing about girdles. [And I even] tried some for myself. Everyone owns a couple of body shapers, there is a reason [body shapewear and cinchers] caught on. It's a no brainer. Body shapewear will always be a must.
Read the full interview here.