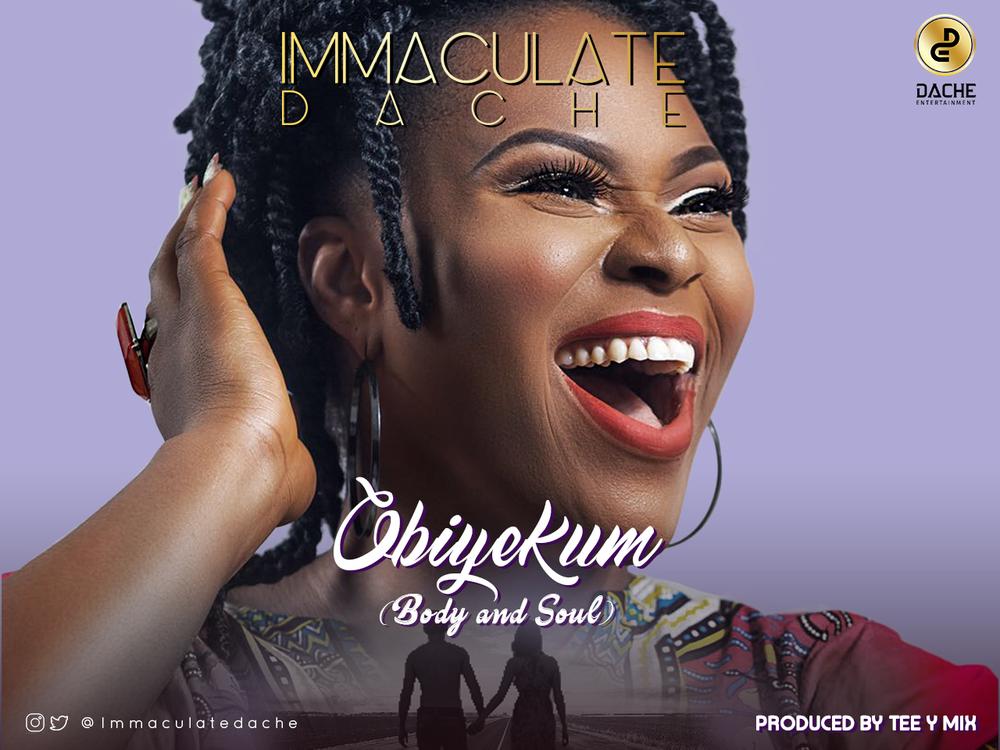 Immaculate Dache releases "Obiyekum", her 1st single off her new label Dache Entertainment.
Produced by the extremely talented Tee-Y Mix, "Obiyekum" also comes with a lyric video, and is her 2nd release in 2017, following the romantic sweet-sounding "Love Affair".  She says about the song:
As an artist, when I create music that I connect with deeply, it brings me a sense of excitement that words can't describe. That's how I feel about "Obiyekum" and the projects I'm working on and I can't wait to share them with everyone.
The stunning and soulful vocal sensation, Immaculate Patience Edache, whose stage name used to be Immaculate, had announced earlier last week that going forward, she would go by the name "Immaculate Dache" which loosely translates to the "Purest Voice of the People"
Listen below:

Watch the lyric video below: