In keeping up with the excitement of the 2017/2018 #YangaSeason, Yangabet.com, Nigeria's most reliable sports betting platform, is pleased to announce the signing of Ani Chinedu Emmanuel aka Nedu, as its first ever brand ambassador. Over the past couple of days, Yangabet has given members of the public the chance to guess the ambassador, providing hints and incentivizing Yangabet.com account holders with the guarantee of having their wallets funded, when the ambassador is guessed correctly.
In a statement made at the signing ceremony, the Executive Chairman of Yangabet, Derrick Kentebe, stressed on one of the reasons for choosing to sign Nedu. He said, "Nedu is a celebrated media professional known for his work as a radio presenter, a comedian, an actor, singer, and sports enthusiast, who has trodden a path of excellence and integrity that we admire; qualities that we value as a business. We are happy to work with him."
According to Nedu, "Deciding to work with Yangabet was an easy decision for me to make. I have seen the work they do and have spoken with the Chairman and members of the management team and I see and understand their vision and plans for sports betting in Nigeria. When they say Yanga don land, it's not just a sales pitch but fact."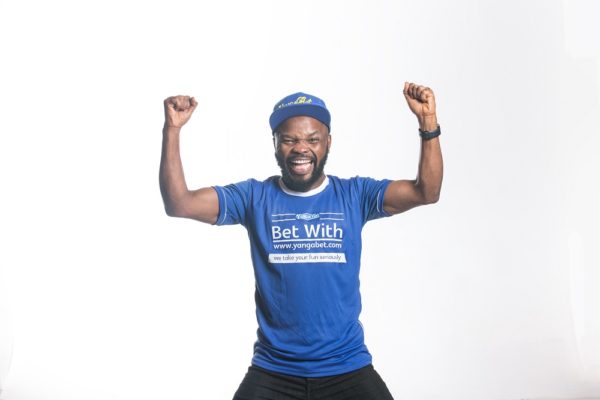 #Yangaseason is already in full swing and people are cashing out daily. It is the season of unbeatable odds, only available on Yangabet.com. #YangaSeason runs alongside the #YangaPays campaign that allows people refer their friends to get in on the fun of using Yangabet.com and get a referral bonus whenever their friends make their first Yangabet account deposit.
YangaBet's retail operation is regulated by the Lagos State Lotteries Board with the company name 'Sahara Game Technology Limited'. All aspects, including the online casino and virtual games are operated by Sahara Game Technology Limited under licenses as required by the law.
Yangabet.com encourages its punters to bet responsibly and understand that sports betting is a recreational endeavor and not a get rich quick scheme. We take your fun seriously.
You can stay up to date with Yangabet.com on Facebook, Twitter and Instagram.
*Terms & Conditions Apply
————————————————————————————————————————–
Sponsored Content