Hello BN Beauty lovers!
Today for #BNFroFriday we chat with beauty blogger Ella Medupin. The 23-year-old is also the owner of Ella Emmanuell – a protective styling brand. Although Ella spontaneously cut her hair she decided to own it and be consistent in taking care of her hair.
She gives styling and growth tips to other naturalistas on her blog Natural Girl on a Budget.
Read her interview below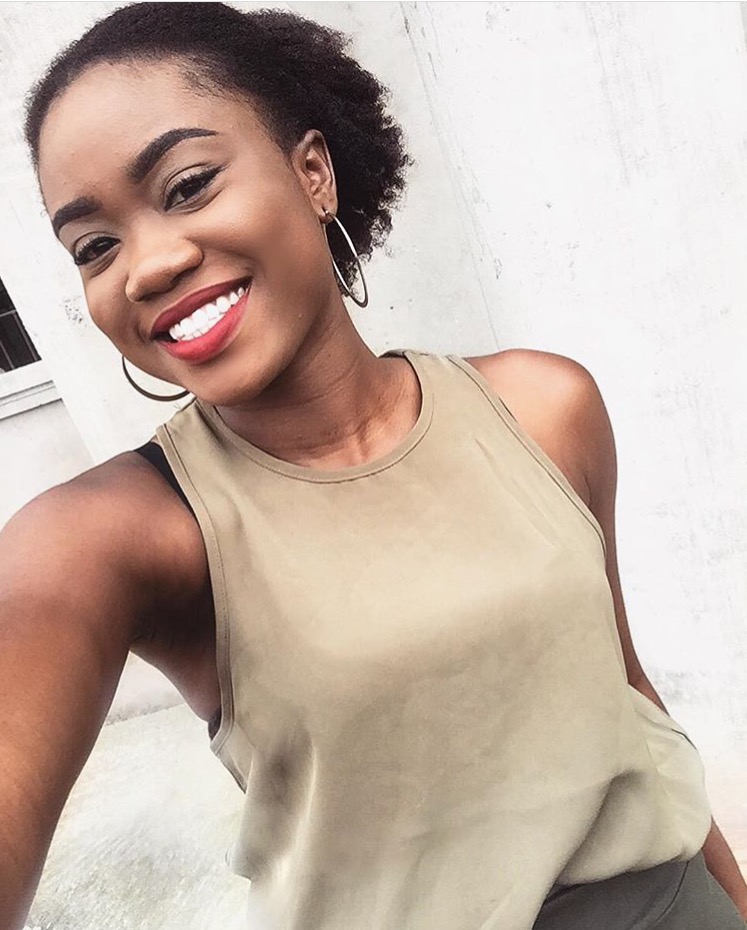 BellaNaija Beauty: Tell us about your hair
Ella Medupin: I'm 100% Nigerian with 4c hair. My natural hair colour is 1b although the tip gets lighter and I think that's because of exposure to the climate and all that good stuff. I did dye my hair to a reddish brown after my second big chop but went back to jet black a couple of months later. I think black hair suits me better. I had relaxed hair in secondary school and wore it that way till my 3rd year in university. Good times lol.
BN: Why did you decide to go natural?
EM: I decided to go natural because of Efik Zara! She's a natural hair enthusiast and I had come across her page on Instagram with her beautiful, long hair and I just wanted it! So I went and got scissors immediately and did my first big chop myself at 2.a.m and of course, it looked horrible. I also thought that going natural automatically equated long, luscious hair which isn't always the case mind you. Those were my major deciding factors. When my family members saw me that morning, they couldn't stop asking what had come over me, but it's just hair! Now everyone loves my hair although my mum would greatly appreciate it if I stopped walking around the house with my unplaited hair. She's scared of finding strands in her pot of stew which has happened a couple of times.
So far, I haven't even thought of going back to relaxed hair. This has become a lifestyle for me so I doubt that's going to change.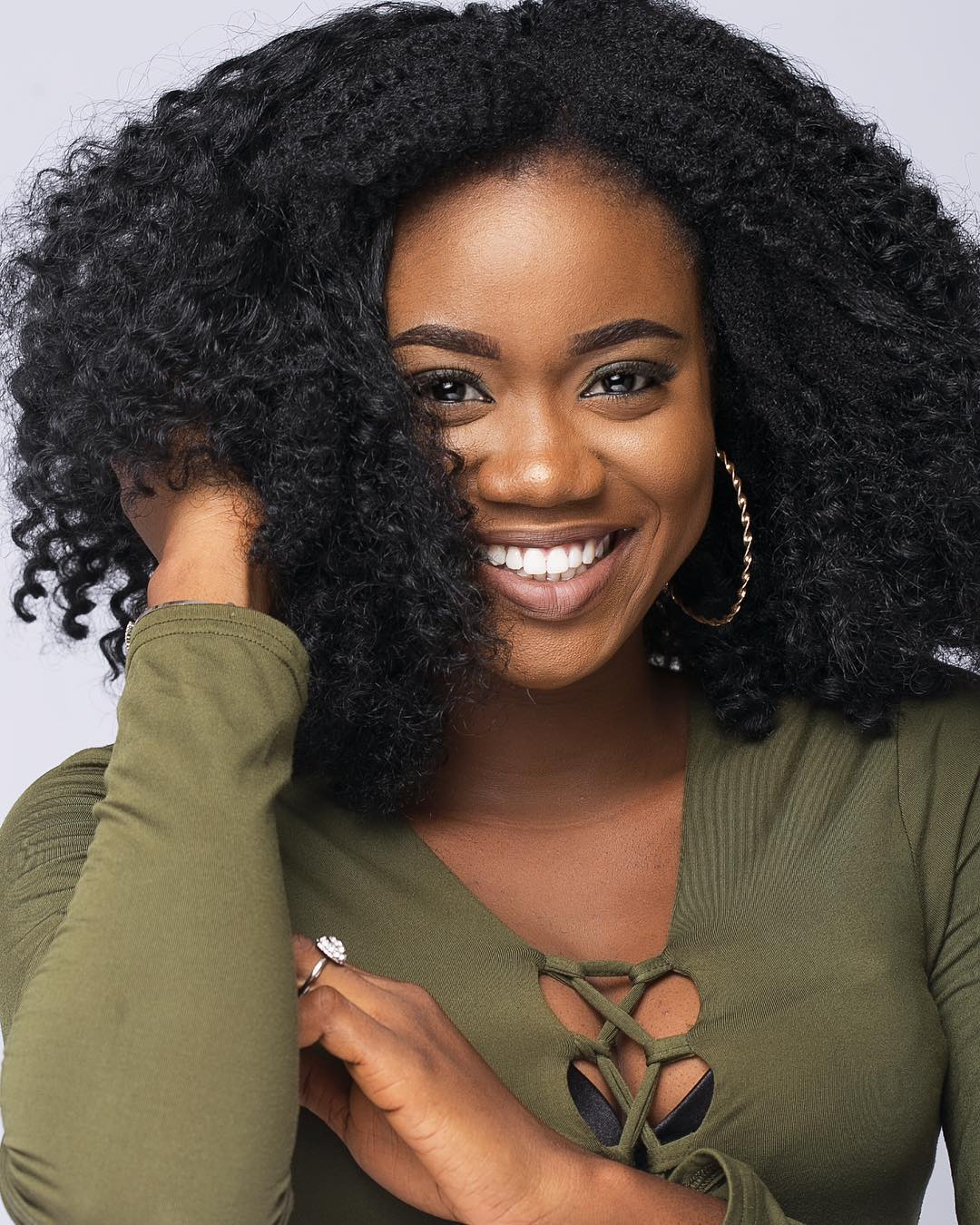 BN: Ever hidden your natural hair? 
EM: Err I hide my natural hair quite a lot. But that's mostly when I'm lazy to style it or do something cute with it. So I just throw on a wig and everyone is happy. Oh, and the both times I did my big chop, I had to hide that TWA!
BN: How long have you had your natural hair?
EM: I did my first Big Chop in August 2013, cut it again in September 2015. But I've kept it since then. So I've been natural for 4 years but my hair is currently 2 years old and the length is slightly below armpit length.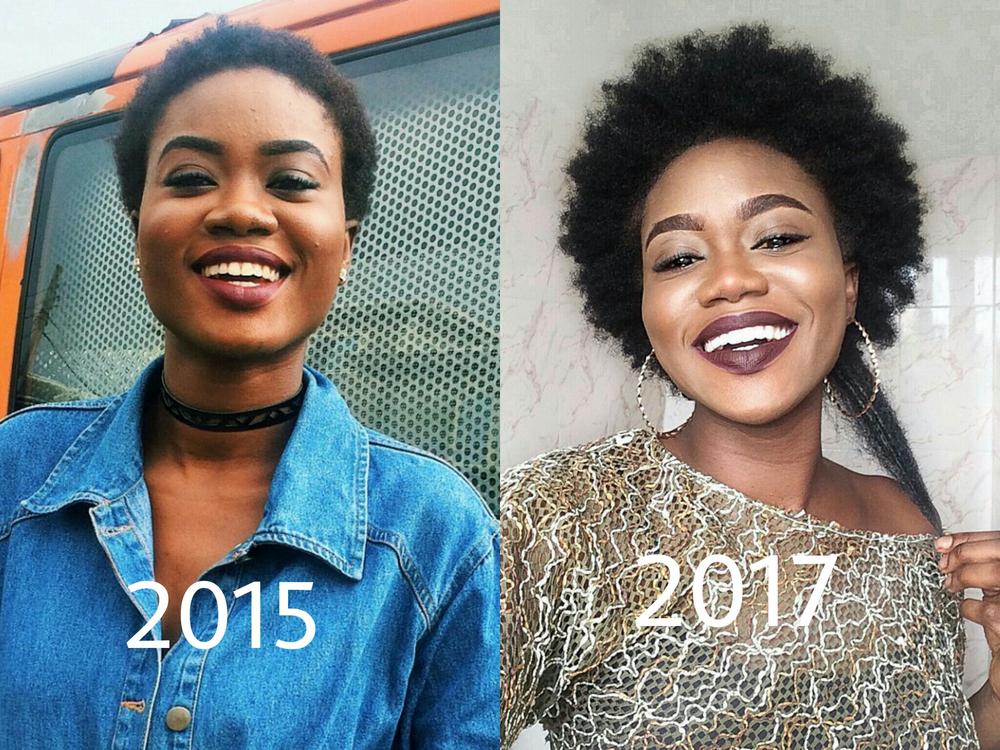 BN: How does the Nigerian climate affect your hair?
EM: I think the weather sometimes can make my hair really dry especially during harmattan. During those times, I really up my moisture game. During really hot seasons, I try to wash my hair more often to get rid of sweat build up.
BN: Natural or chemical products?
EM: I like natural hair products but I'm really not opposed to chemical products either. I like that I know what I'm getting with the natural ingredients but sometimes, chemical products get the job done faster.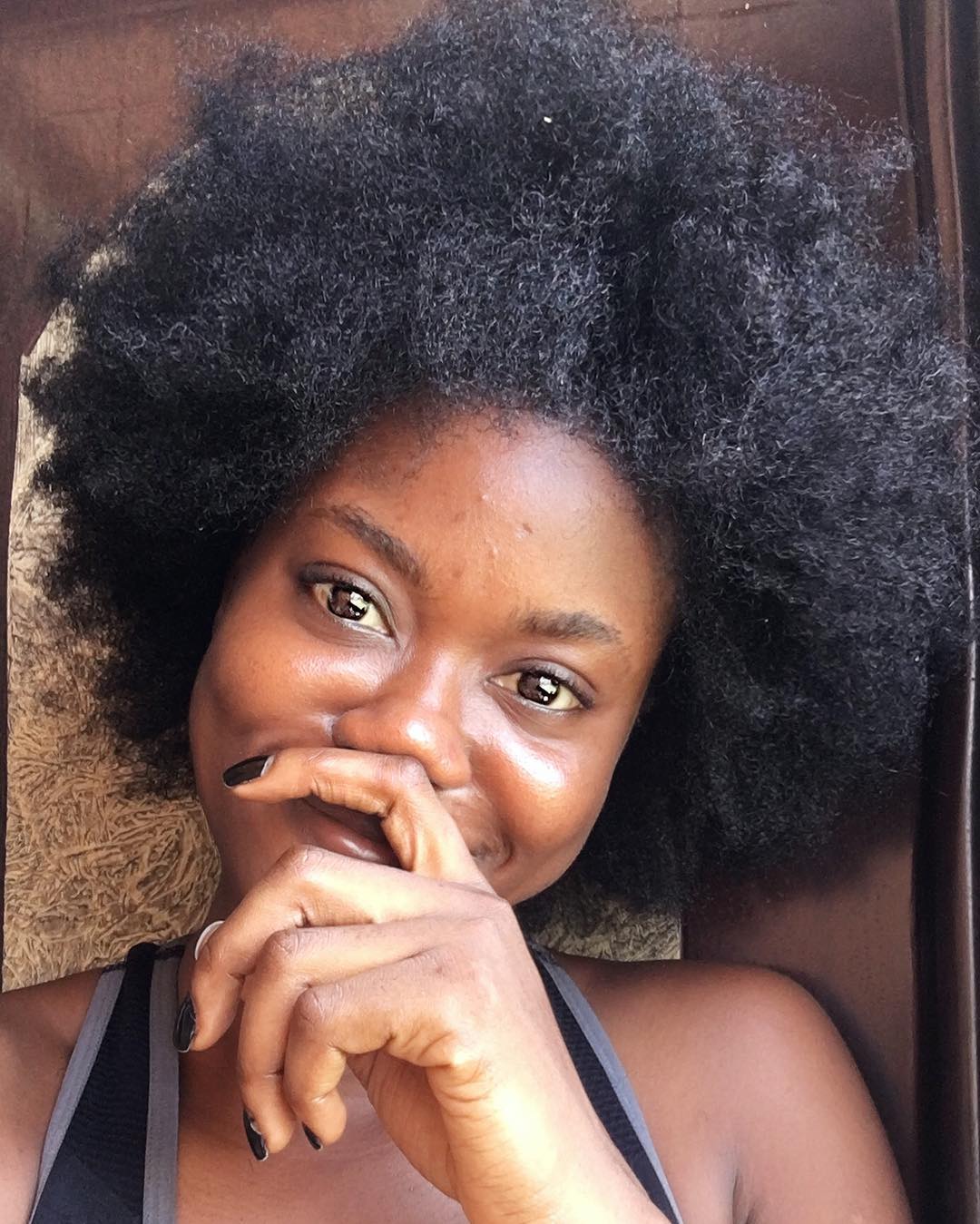 BN: What's your daily, weekly and monthly hair routine?
EM: My daily routine is spritzing my hair with water, applying a very small amount of leave in conditioner and sealing with Shea butter, although I skip some days. Weekly, I make sure to cleanse and deep condition my hair.
My favorite thing ever to use in my hair is water, followed by a good deep conditioner. My hair feels brand new after I deep condition. I don't have a staple product though. I like to try new affordable products, give my review on the blog and all that good stuff.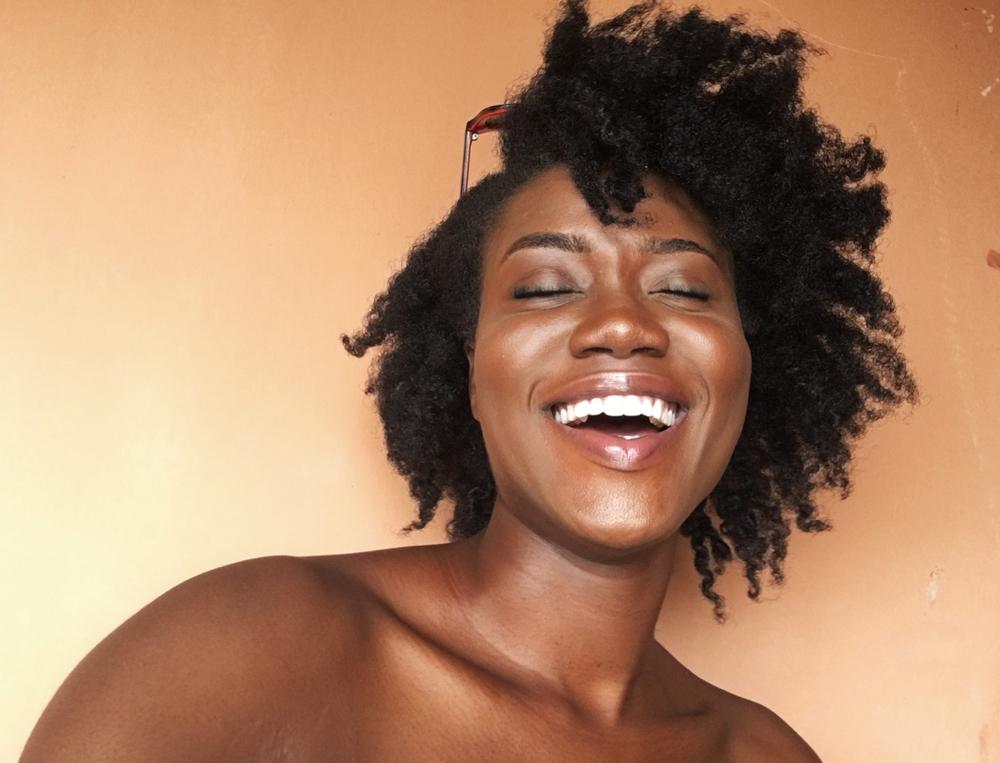 BN: What advice would you give to people thinking of going natural?
EM: If you're thinking of going natural, the best advice I can give you is to own your journey. Going natural can seem really difficult if you make it that way. It can also be really easy depending on how you chose to handle it. I like to treat my hair like any other part of my body. Nothing special or extraordinary. It gets the basic things it needs and nothing more. I've tried to make my journey as affordable and stress-free as possible hence the blog name. At the end of the day, it's really just hair.
BN: What is your favorite style to rock?
EM: I love my high puffs best! I love that when I wear my hair out in high puffs, people go oh is that all your hair? 'Haha So yea, the high puff is my favorite style to wear followed closely by a sleek low bun.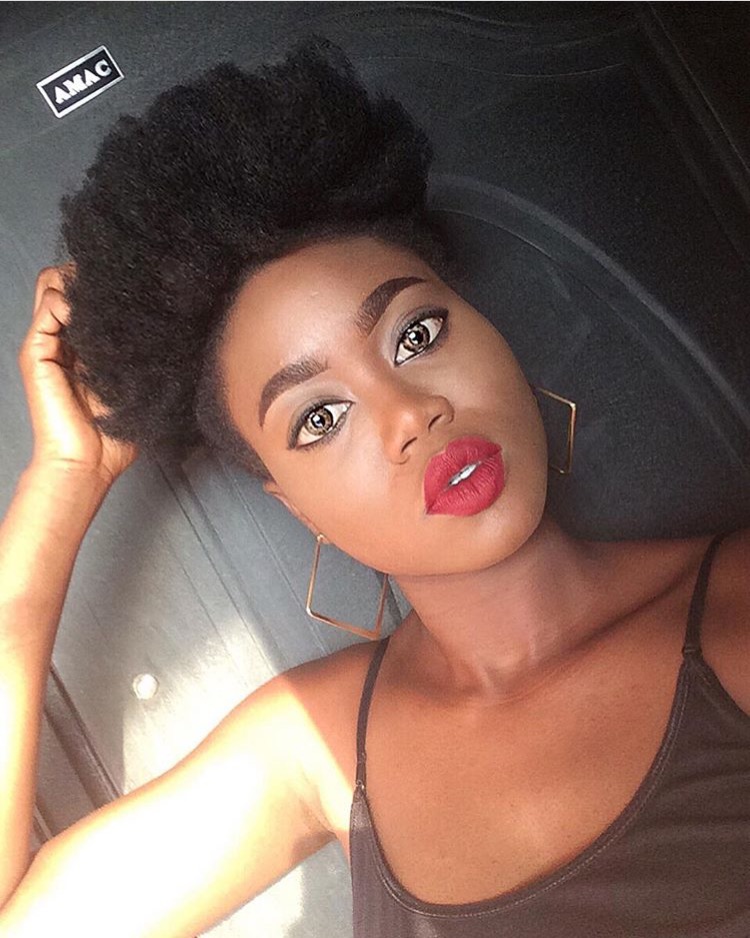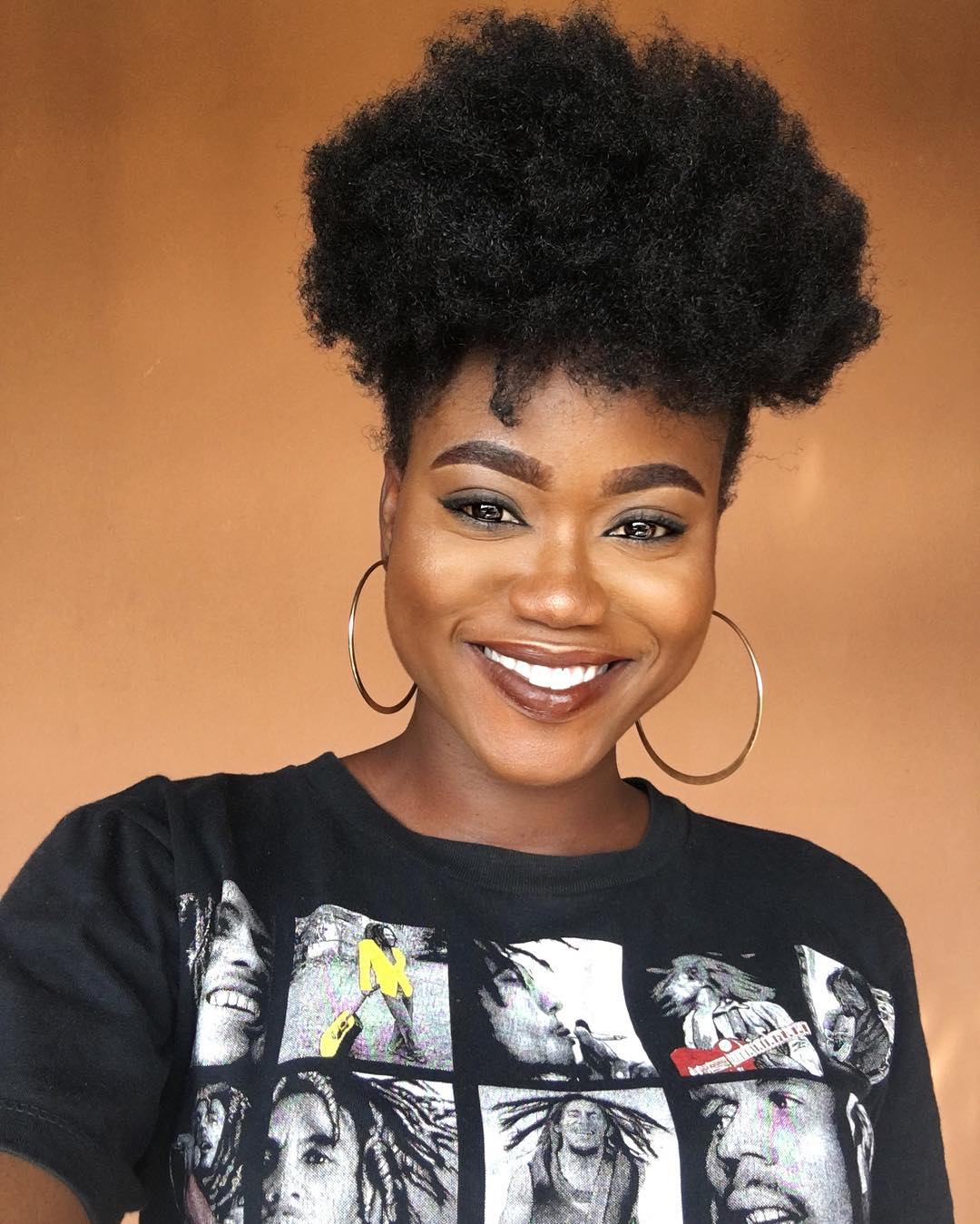 BN: Do you have any hair crushes?
EM: Efik Zara, Yagazie Emezi, Yellow Sisi and Solange.
BN: Are you particular about sleek edges?
EM: I don't like sleeking back my edges mostly because I don't know how to lol. I feel it always ends up looking off. Also, I'm in the process of growing out my edges so I mostly just let them be. But on the days I want to, good ol' eco styling gel does the trick. For stronger hold, a tiny amount of Got2b is perfect.
BN: What hair accessories can you NOT live without?
EM: The only hair accessory I use and can't live without is my drawstring to achieve my signature high puff lol.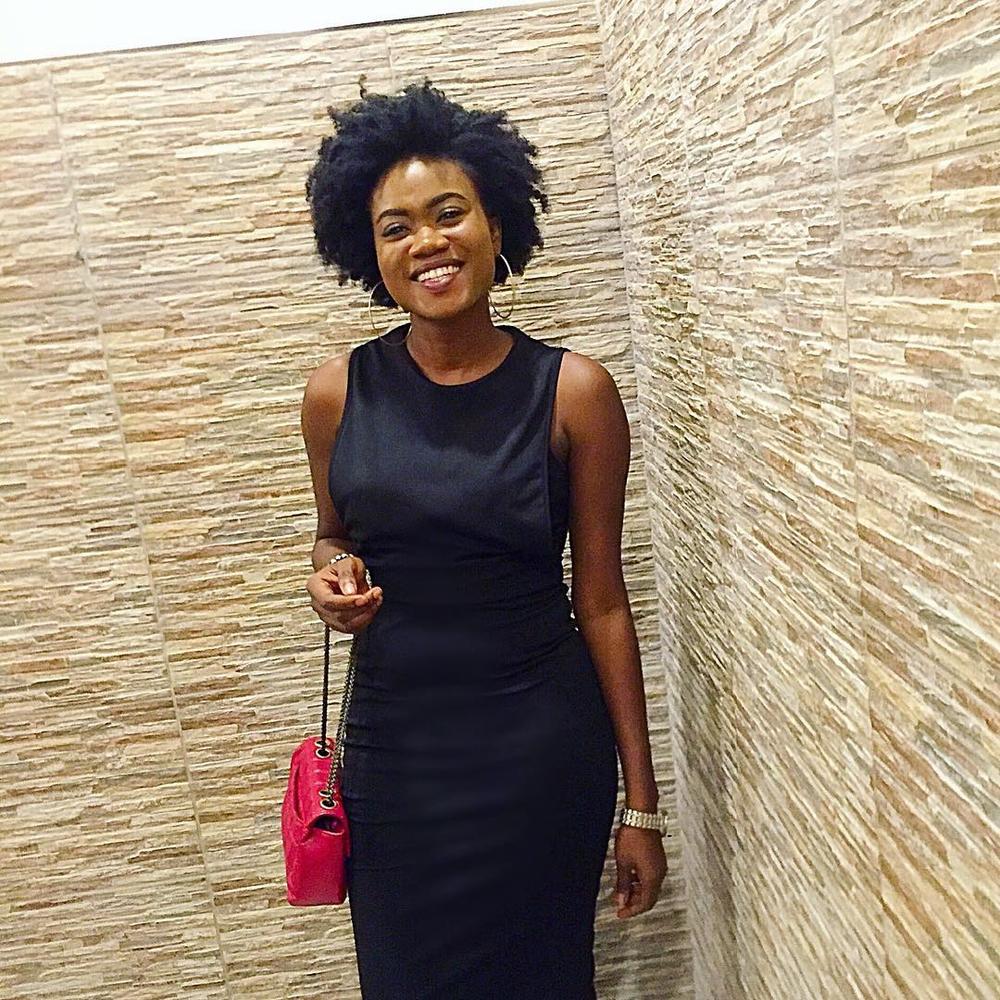 BN: If you were stuck on an island, what 3 hair products would you take with you?
EM: Stuck on an Island, I'll take my deep conditioner, Shea Butter, and Jojoba+ Peppermint oil mix.
BN: What's your remedy for a bad hair day?
EM: On bad hair days, I throw on a wig! I mean, I started my wig brand for this sole purpose lol.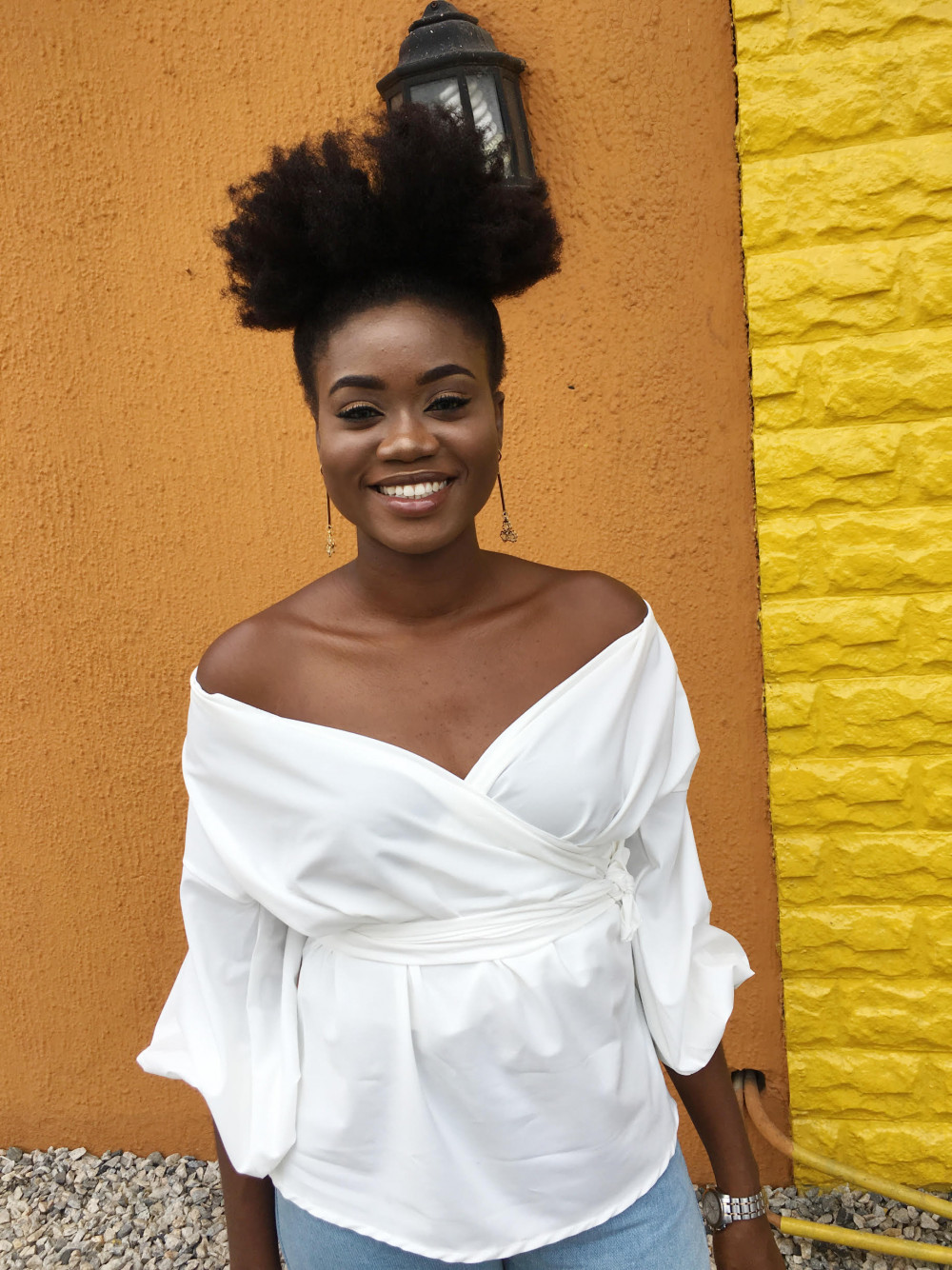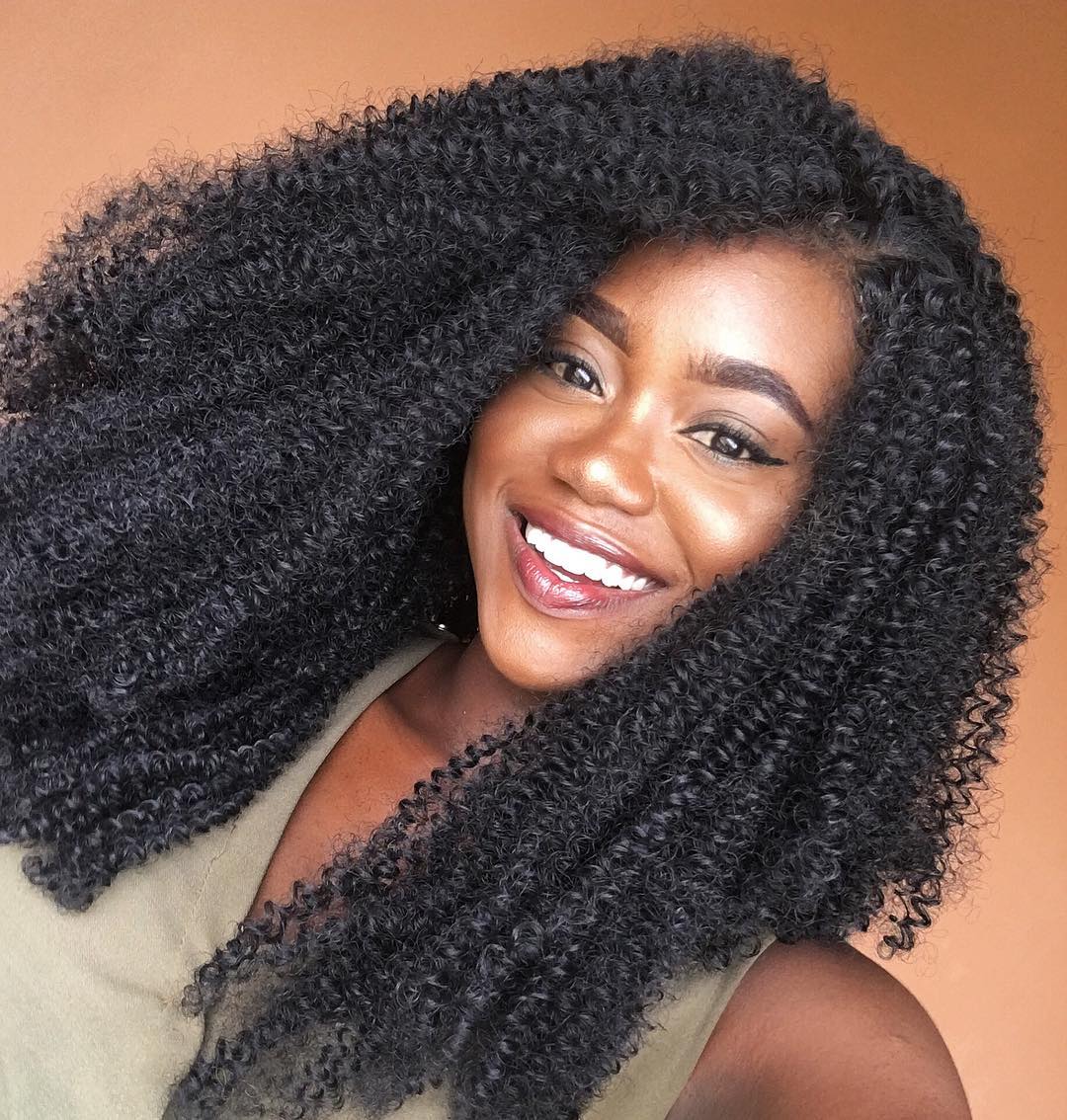 ***
Thanks for sharing your story with us Ella!
If you'd like to be featured, please send an email to [email protected] and let's make it happen!