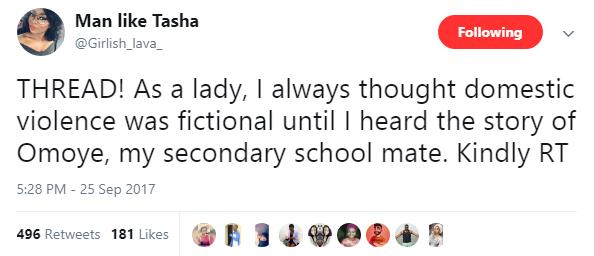 Often, we hear of stories of a woman being battered or abused by her husband and you will think that after a while, the stories are less shocking, But No!
When we hear stories of women who have been turned into punching bags, we are again reminded that domestic violence is real and we are shocked to our very bones.
This was our reaction when we read this thread shared on Twitter by @Girlish_Lava of the experience of her secondary school mate Omoye.
Read below.
THREAD! As a lady, I always thought domestic violence was fictional until I heard the story of
Omoye, my secondary school mate. Kindly RT

— Man like Tasha (@Girlish_lava_) September 25, 2017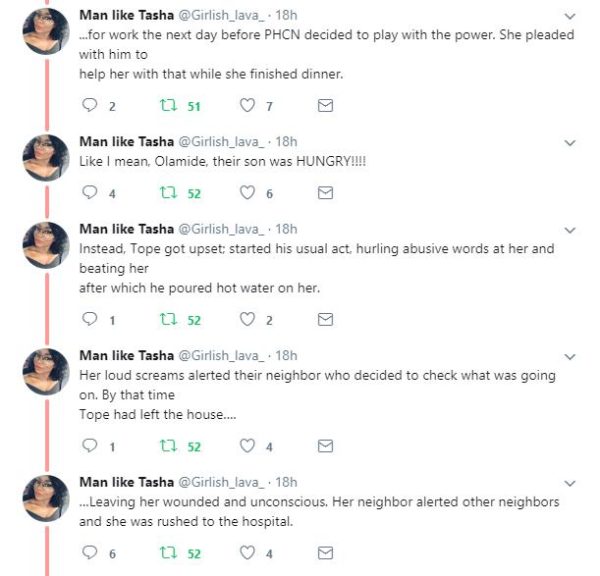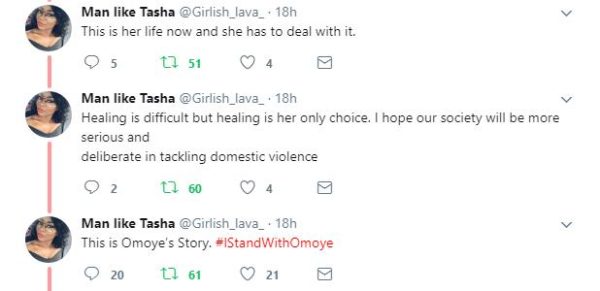 Such a sad story! I think it's high time that as a society we take a stand against domestic violence and we as parents we need to teach our kids (sons) that under no circumstance should you raise your hand against a woman.
The thread has received massive reactions as seen below.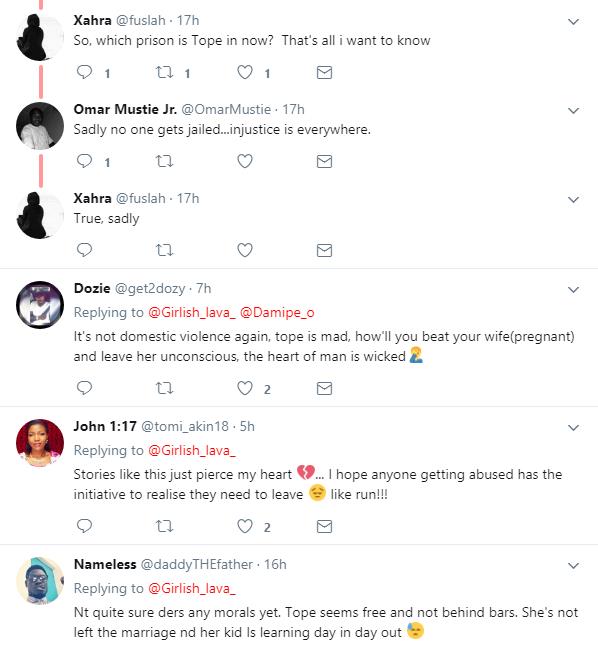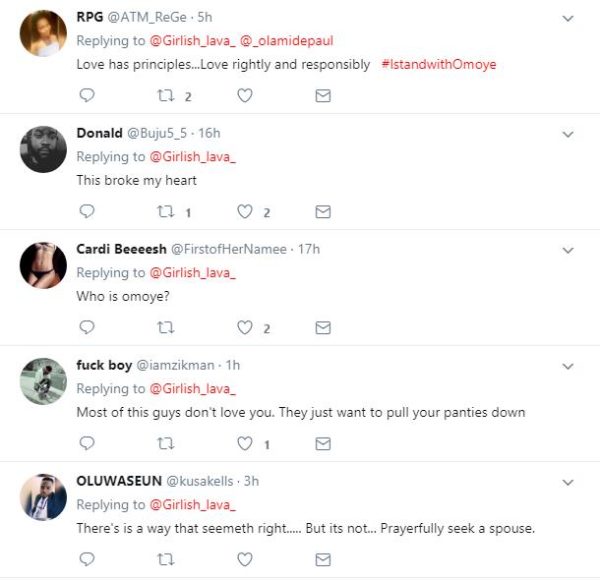 —————————————————————————————————————————Sponsored Content