Emmanuel Ikubese named as Global Educators' Millennium Development Ambassador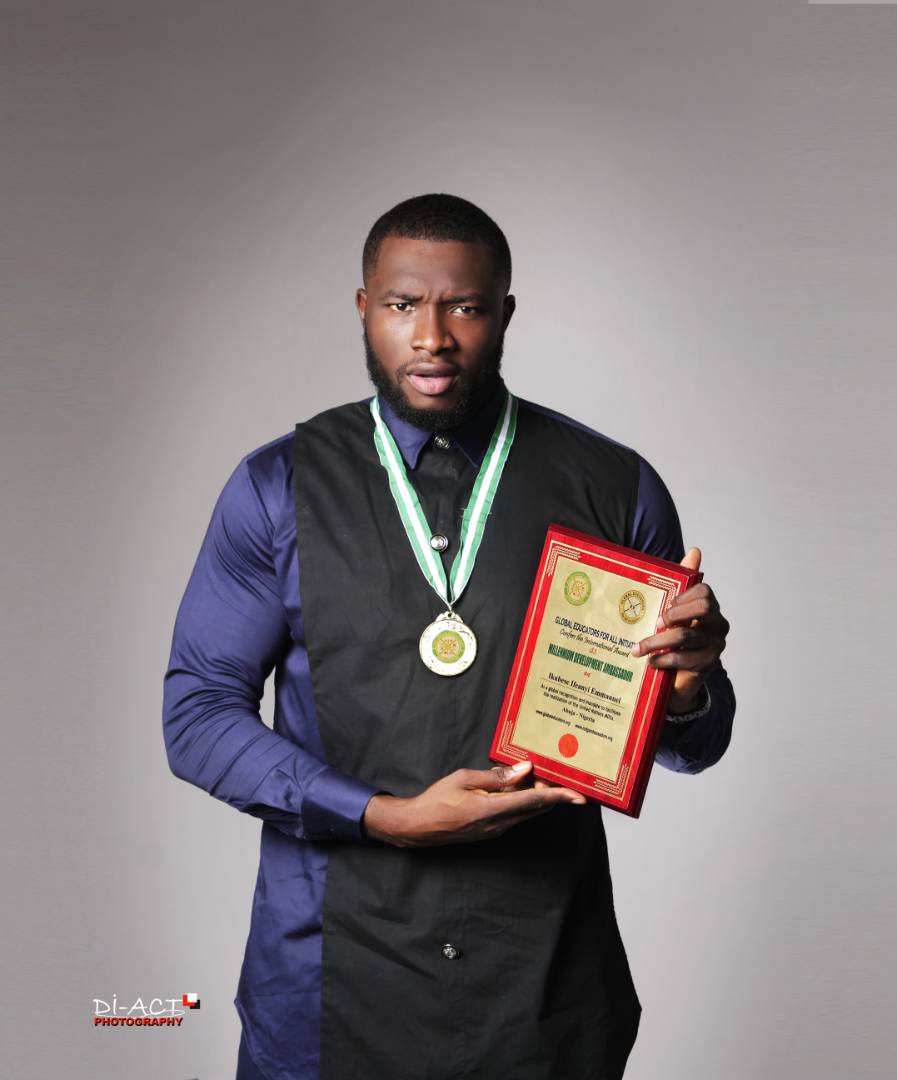 Mr Nigeria 2014 Emmanuel Ikubese has just been appointed as United Nation's Millennium Development Goals Ambassador by Global Educators.
Emmanuel Ikubese was honoured for his contribution and overall development of humanity, based on selfless services, creativity and compassion towards human development.
Speaking at the event marking the appointment, Ikubese who was given a customised vehicle plate number, an international identification card and an honorary plaque said it was an honour for him to be given such as great responsibility as a young man.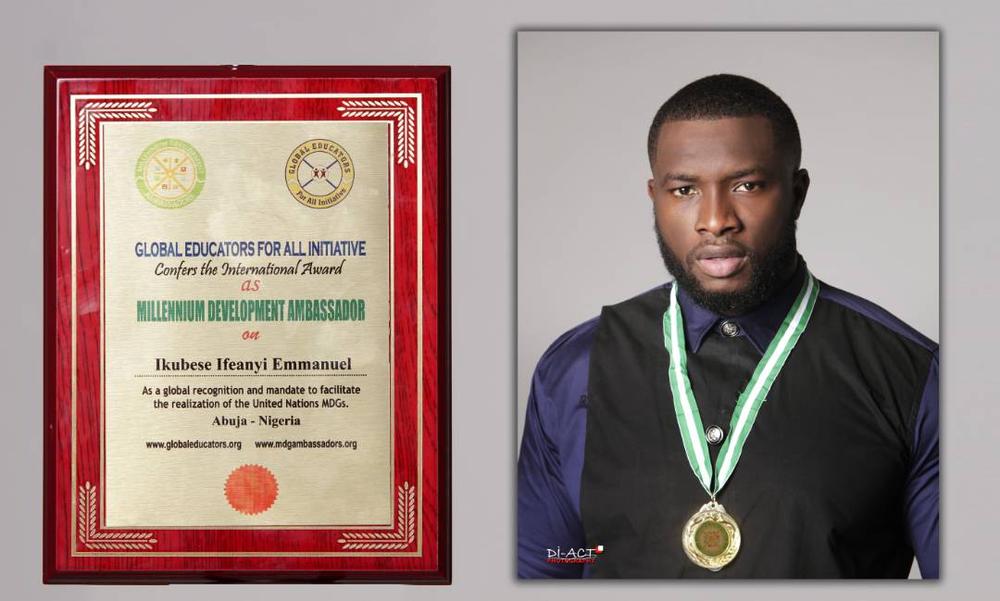 Emmanuel added that the MDGs were some of the things he studied as an International Relations student in University, and being appointed as the MDGs ambassador means a whole lot to him.
His new designation as a UN Ambassador for Global Educators for all Initiatives now confers on him many privileges, which he sums up in his own words as being committed to the ideals of the organization.