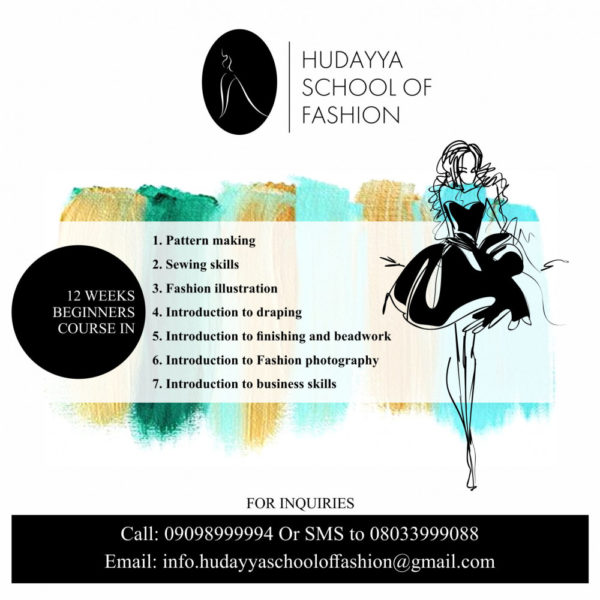 Registration is ongoing for September diet at Hudayya School of Fashion. It's going to be a 12 week intensive fashion training for the beginners and advanced class.
3 Month Intensive Fashion Training Courses (Beginners Course)
Pattern making
Sewing skills
Fashion illustration
Introduction to Draping
Introduction to finishing and beadwork
Introduction to fashion photography
Introduction to business skills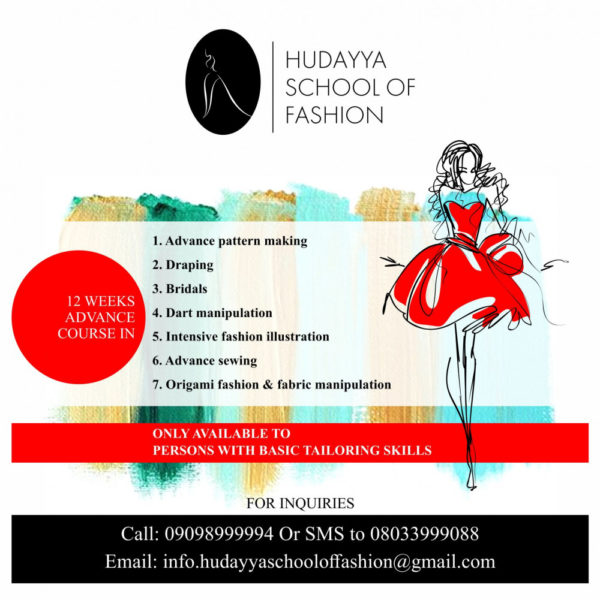 Advance Course 
Advance pattern making
Advance sewing
Draping
Bridals
Dart and fabric manipulation
Intensive fashion illustration
The advanced course applies to persons with basic tailoring skills 
Location: No. 25 Kampala Street, off Cairo Wuse 2 Abuja.
Limited space available
For more information, send an email to [email protected] or call Ogemdi Agbinna on 09098999994 or send a text to 08033999088
Follow us on Instagram
————————————————————————————————————————–Sponsored Content