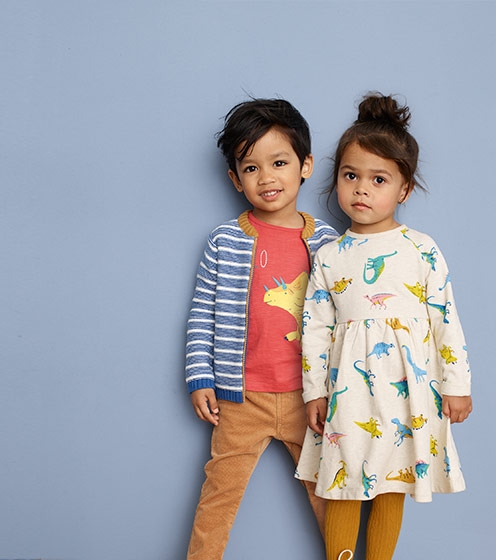 Fashion retail chain John Lewis has announced that its children's clothes will no longer be categorised under the label "boys" and "girls", Telegraph reports.
The store redesigned its labels for its childrenswear to read "boys and girls" or "girls and boys" and aims to reduce gender stereotypes with its new unisex labels on all clothing from 0-14 years.
Caroline Bettis, head of childrenswear at John Lewis, said in a statement on Monday:
We introduced new non-gender specific John Lewis stitched labels and combined 'Girls & Boys' swing tags to clothing for John Lewis own label collections in 2016.

We do not want to reinforce gender stereotypes within our John Lewis collections and instead want to provide greater choice and variety to our customers so that the parent or child can choose what they would like to wear.

The store chain worked with the campaign group Let Clothes be Clothes.
Cheryl Rickman, the founder of the group, defended John Lewis' strategy. She told the BBC: "It's not politically correct to want the best for your child, all they're doing is removing the label.
My child will buy things from the boys' aisle but some children have stopped buying clothes from the boy's aisle. Removing the 'this is for boys this is for girls' from the labels. It's saying you choose to let kids be kids.
John Lewis is now selling dresses that are tagged with the same "Girls and Boys" label as the children's trousers. The brand joins other gender fluid fashion retailers like Selfridges, Zara and ASOS.
Photo Credit: www.johnlewis.com