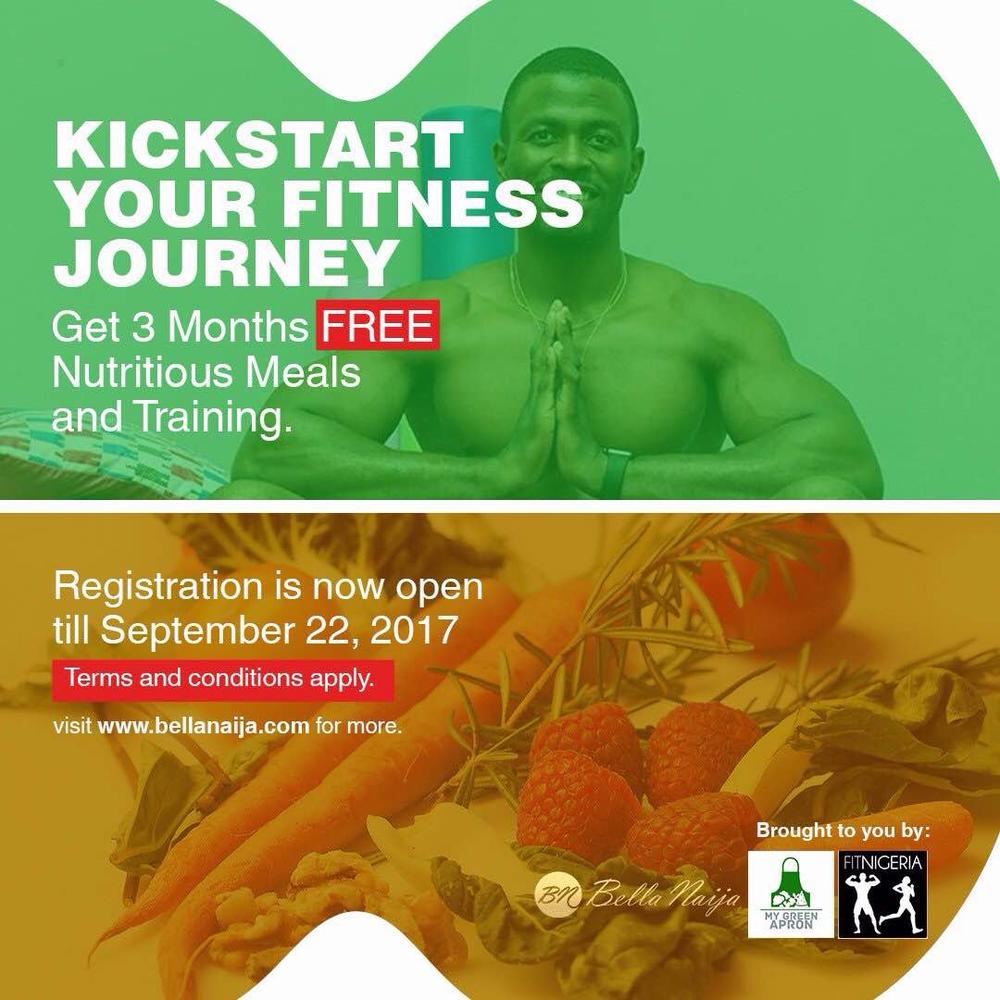 A couple of weeks ago we announced that BellaNaija, My Green Apron & FitNigeria are giving one lucky follower the opportunity to kickstart his/her fitness journey.
The program will start in October and end in December, and the participant will receive FREE nutritious, well-portioned meals from My Green Apron 7 days/week as well as FREE fitness training from Fit Nigeria 5 – 6 days/week.
This combined service which will go on for 12 weeks is valued at N1,000,000! The lucky winner will get all the guidance and assistance needed to achieve their fitness goals.
The competition has been open for some weeks now and if you haven't registered, now is the time as registration CLOSES tomorrow September 22, 2017.
You must be following @bellanaijaonline @mygreenapron @fitnigeria to qualify.
Fill out the application form HERE
Lastly, here is what the 12 weeks will look like
Week 1: Introduction of participant via short video clip and photo. A short write-up about why we chose him/her and what our goal(s) are.
Week 2 – Week 11: Video clips showing different interesting exercises the participant engaged in, the food he/she ate, what he/she is enjoying and what he/she is not enjoying. We will make the videos funny, emotional but genuine. We will also have the participant keep a diary blog of his/her experience (apart from the video) and make it available weekly to BN.
Week 12: Final weigh-in of our participant with Before/After photos, a thank you video and presentation of gifts (we hope to get this) when/if the participant has achieved their fitness goals.
Find out more information HERE and fill out the application form HERE.
Terms & conditions apply.