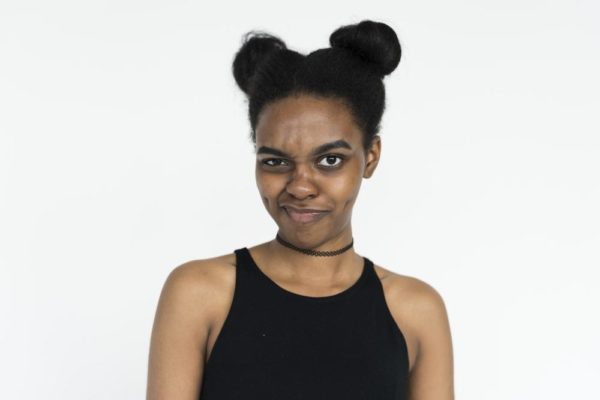 Although the fashions shows for 2018 are not over (NY fashion week literally just finished), we have already noticed a number of trends – especially for Spring 2018 – on the runway. And while some of these trends are just fabulous and easy to pull off, for instance: the all-white look, stripes, cozy dressing, see-through/transparent and even ruched details, some are just not going to cut it for us here in Lagos. Not necessarily because they are too abstract or they are tacky (they are actually brilliant and can work for some people), they are just not practical for Lagos: the people and the city.
Fanny Packs
So after being forced to wear fanny packs for at least 3 weeks in NYSC camp, we are now being cajoled to believe that they are hip and should be an item in our wardrobe for 2018. Hmmnnn…wonders! When you are not an attendant at the fuel station or hawk "abacha" on the streets? The bags shown by designers such as Karl Lagerfield and Chanel are part of a new trend called "gorpcore," meant to give a sort of camping-chic twist…but who cares?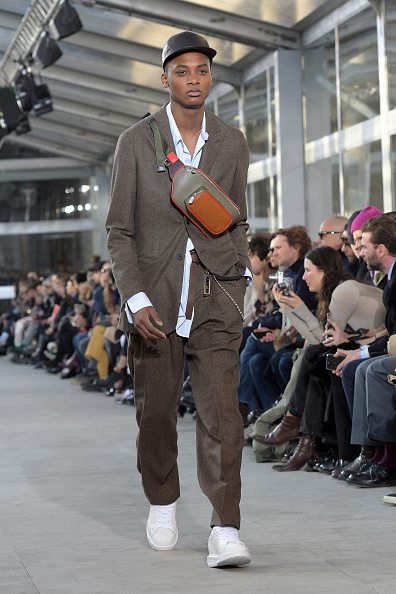 Maybe designers thought the trend would appeal to iPhone users considering the newest model may not be able to fit in their pockets or wallets. But then, how many people in Lagos will get the phone when it is launched anyway considering the hard times? Basically, it doesn't matter that it is the perfect "hands-free" purse or that Gucci featured it in their collection and Kendal Jenner has developed a thing for the fanny pack. We are not here for it. Simple. Moving on.
Men in Skirts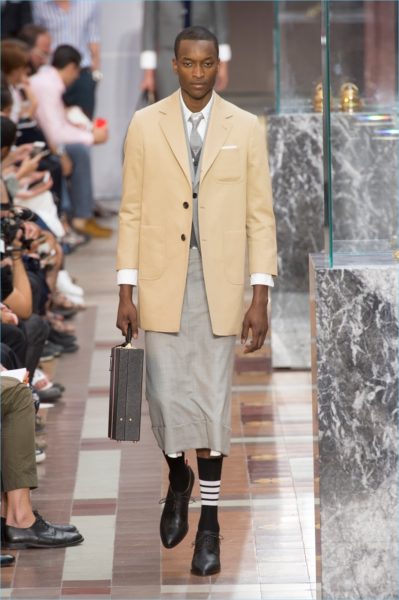 We get how these "gender neutral" pieces are edgy and a detour from the conventional, but we (Lagos), no matter how "tear-eye" we are, are not there yet.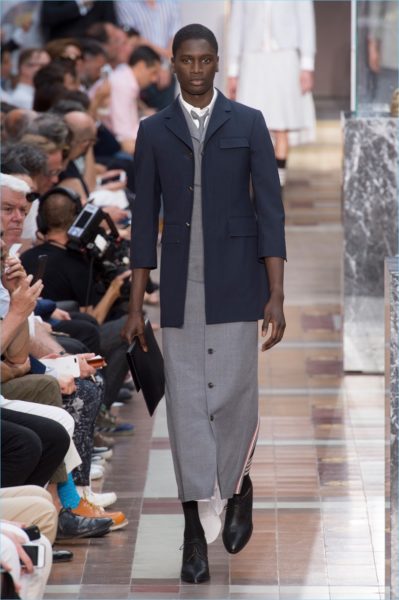 Men in skirts and tunics have been featured in a number of designer collections for Spring 2018, including Alexander McQueen, Thom Browne, Balmain at the Paris Fashion Week. In fact, Browne even put the models in a heeled version of the oxford shoe so they can really pull off the look. Hmn. Unless the man is as bold as Hushpuppi or Denrele, they are going to feel awkward AF rocking this trend in Lagos because our society is too uptight and we are not ready for such right now. Someone will either blow the whistle on you for a 14 years treatment, or you get really ridiculed on social media. Perhaps we will consider this trend in the year 2764.
Long coats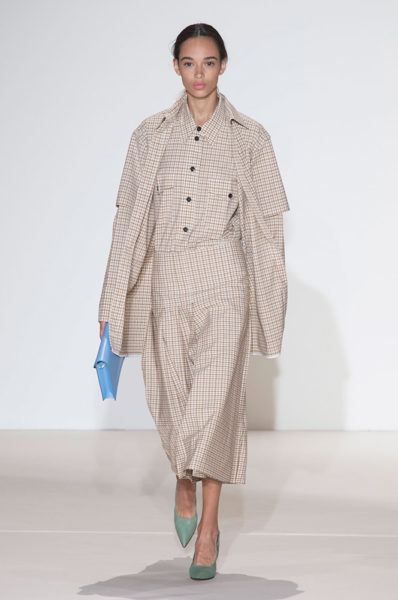 From Victoria Beckham, Balenziaga and Calvin Klein to Lemaire and Jonathan Simkhai, e.t.c long coats…or rather "dapper overcoats" as Harpers Bazaar has referred to them, have been paraded on the runways this season…and in different styles too –  ranging from the classic double-breasted to deconstructed versions. But are they really dapper? Take a minute and ask yourself. Can't we just leave it at suits and let the hem hang around the hip as it should?
Besides the fact that rocking this trend will get most people mistaking you for Keanu Reeves in the Matrix movie, our weather makes it impractical. Sure, spring is a weather we can actually relate to…still…you cannot be wearing something that laborious around.
Industrial Rubber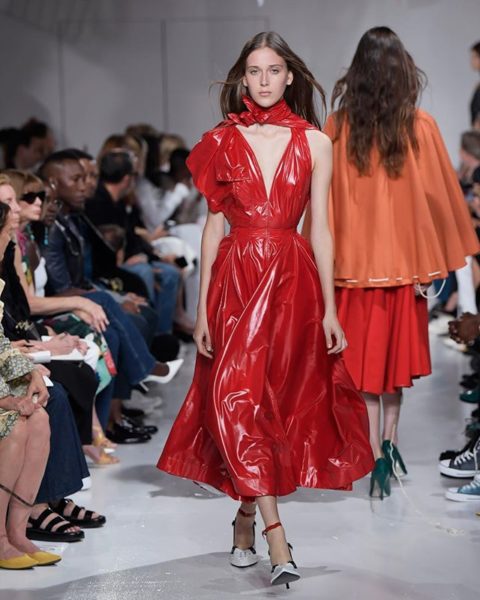 Please, what is this even? Solace London. Calvin Klein. R13. These three, among other designers, got the inspiration to feature this trend on their runways. We get that it is futuristic or something, but there really is nothing much to say here. Issa major "NO". If 'cloth' has finished abroad that they are now making clothes with industrial rubber, we can only wish them well. They will be alright. We still have plenty fabrics here at Lagos island market. We are have not gotten to the point of resorting to industrial rubber yet. Thank you and bye!
Micro floral
We already have multiple brands and patterns of Ankara, now they want us to wear bed sheets and wallpaper designs too?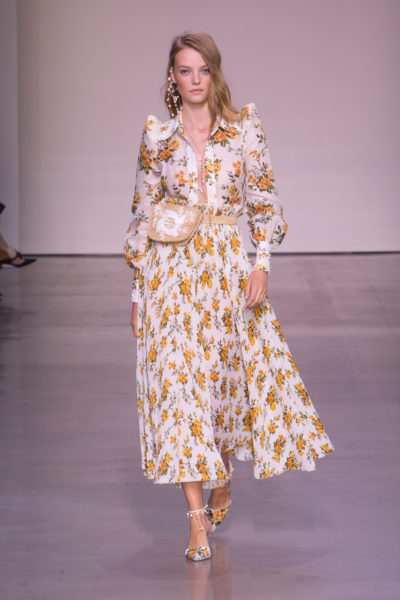 If there's going to be a floral pattern on the fabric, why tiny wild flowers? And at least, why not make it bold enough that people see them an actually admire them, rather than printing them micro that it now looks as though a million houseflies are perched on the fabric.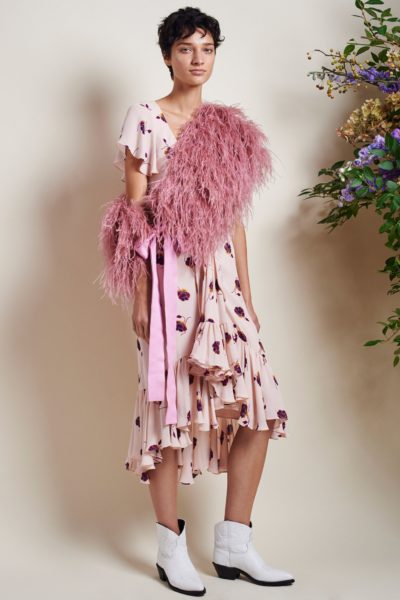 Truth be told, a number of Lagosians may actually jump on this trend as it would be easy to just convert old floral bed sheet to dresses, but… no… we are not buying this trend.
Photo Credit: Rawpixelimages | Dreamstime | www.thefashionspot.com | http://www.denimjeansobserver.com | http://thezoereport.com | www.simplemost.com |Instagram [@calvin Klein]