Ramsey Nouah, Tana Adelana star in Emem Isong's Psychological Thriller "Body Language" | Watch the Teaser on BN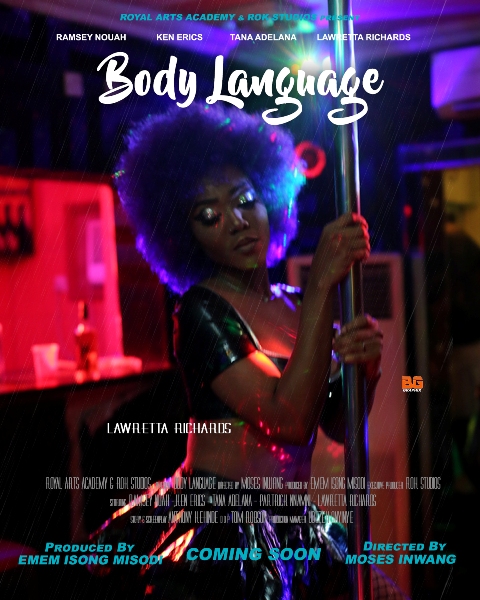 Royal Arts Academy in conjunction with Rok Studios presents 'Body Language'; a psychological thriller that will keep you glued to your seat from start to finish.
Synopsis:
When a mysterious stranger comes into a stripper's life, at the same time a serial killer goes around town murdering ladies, one has to wonder if it is a mere coincidence or an ominous design of fate?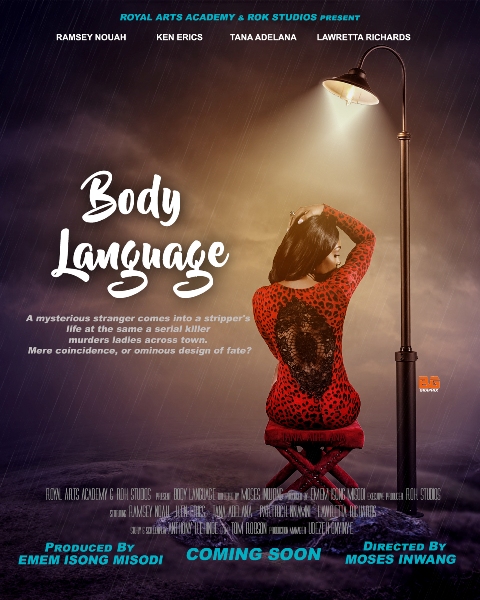 'Body Language' is packed with talented stars such as Ramsey Nouah, Tana Adelana, Kenerics, Lauretta Richards, Emem Ufot as well as several talented actors from Royal Arts Academy.
The movie was produced by award winning producer Emem Isong Misodi and directed by Moses Inwang. DOP was by Tom Robson while the screenplay was by Kehinde Joseph.
Watch the teaser below.