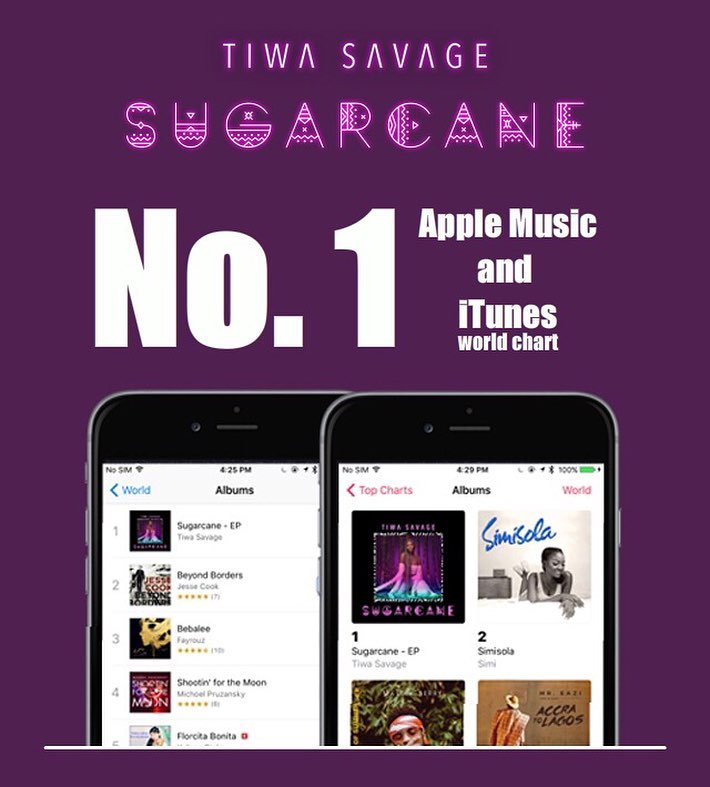 Tiwa Savage's "Sugarcane" EP is less than a week on the market and it is already making serious waves.
After Coldplay's Chris Martin was seen dancing to "Ma Lo" featuring Wizkid & Spellz off the EP, he also sent out a message on Twitter commending the EP.
Now, the 6-track project is on top of Apple Music & iTunes charts.
Tiwa Savage shared the news last night on her Instagram page posting the above photo with the caption:
Baba God, you too mush
?????? #SugarCaneEP
#SMD #323ENT #ROCNATION#SavageSoldiers