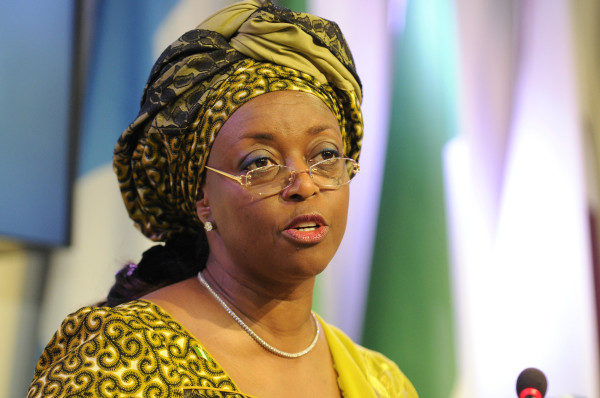 Ibrahim Magu, Acting Chairman of the Economic and Financial Crimes Commission (EFCC), has said that the Nigerian Government is working on extraditing former Petroleum Minister Allison Madueke-Diezani from the UK.
He said this in an interview with The Punch, adding that all of the discovered loot would not amount to more than 15% of what she actually stole from the country.
Magu also blamed his generation for the corruption issue crippling the country.
He said the EFCC is going on a campaign against corruption, to avoid it eating into the next generation.
Read his full statement below:
We are working on the process of Diezani's extradition. But we have to allow them (the UK government) because we are collaborating. There is the National Crime Agency and the Crown Prosecution Service in London, and our colleagues, the Department of Justice and the Federal Bureau of Investigation in America.

We had cause to meet in London. I was there myself for about a week. We are working not only on the Diezani case; but the Diezani case has become a test case.

It is even more notorious than the so-called Abacha loot because we have not seen anything yet. I'm sure what we have seen is not more than may be 15 per cent. I think it is going to be a long time.

That is why sometimes I think we should appeal to the looters to return the loot. Come and tell the government, 'This is what I have stolen.' Since you have voluntarily complied with the instruction to bring back the loot, then the government will take a decision. I think it is the best way to go about it, otherwise, the monies would be wasted.

Diezani has a lot of people who are well connected, like (Jide) Omokore who are international businessmen. They have private aircraft and you can't see any of them in Nigeria. They went and kept them in Ghana, some of them.

But we are working with almost all law enforcement agencies in the world. They are all willing to work with us because what I told them is, 'As long as you have any (claim) of criminality in Nigeria, call us.'

We will go after the criminals because we don't wait for protocol. Delay is dangerous; when you delay you will not see it. So, we are ready to cooperate with everybody and people have shown willingness.

Last time I went to the international convention, they said Nigeria should show it experience. So, the whole world at the United Nations level wants to hear our asset recovery experience.

I sometimes tell people, this rubbish called corruption was caused by my generation. It is our duty to remove it before the next generation, so that the next generation will have a better life.

We are going into massive campaign against corruption. We have seen some good results. People are beginning to change. We want to beg you, let us sustain the momentum. We all have the responsibility to do that.

It is about our people and the future of this country. We should do the right thing and give away our today for the better life of the next generation.