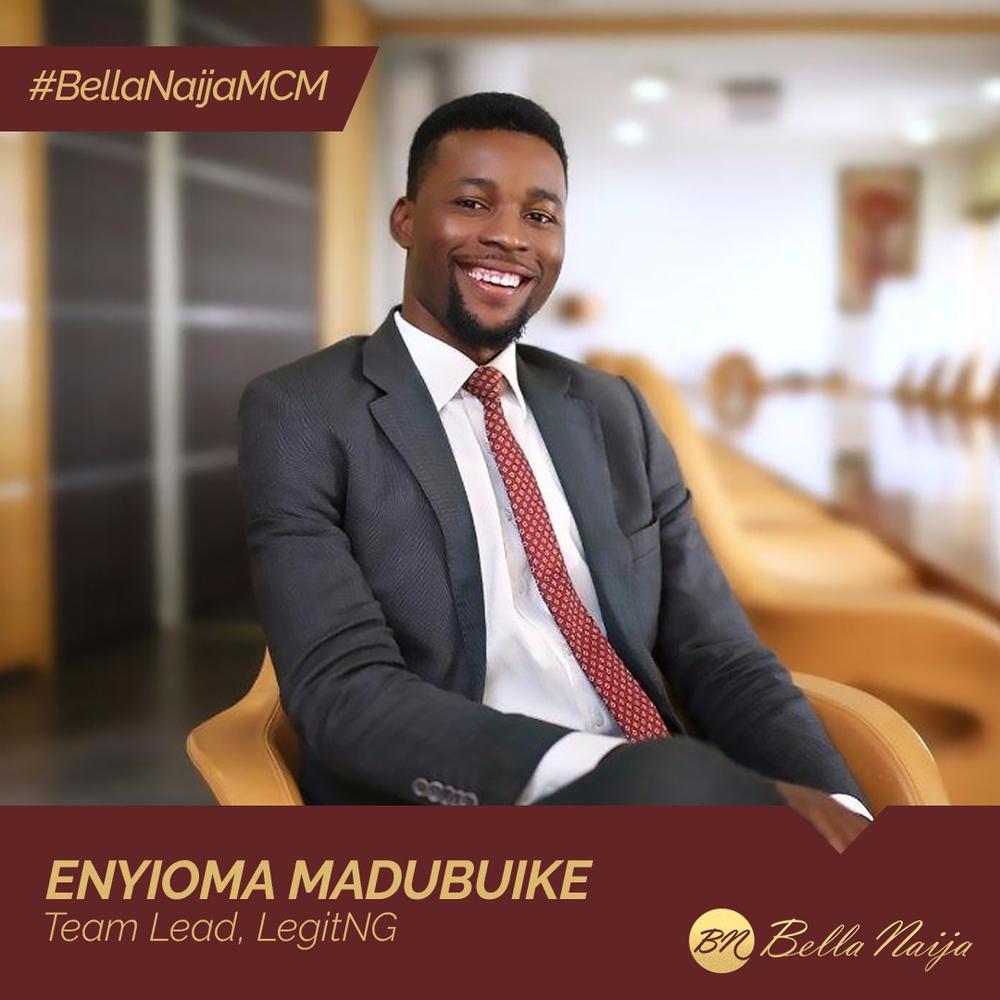 For many Nigerians, getting relevant legal information as regards the law, especially in the area of starting a business is not just a daunting task, but an expensive one. Our #BellaNaijaMCM this week Enyioma Madubuike is tackling this problem with legal/tech startup LegitNG.
"The law should not be so hard," these are the opening words on LegitNG's description of itself.
LegitNG is leveraging on the power of technology to make Nigerian legal information and services available, affordable and accessible to anyone, anywhere in the world.
As the world continues to get connected, Enyioma is linking the society to the laws they live by through LegitNG, so individuals and businesses can get through the confusing regulatory processes and make the right decisions.
After graduating with a Bachelors Degree in Law (Banking, Corporate, Finance, and Securities Law) from University of Ibadan, Enyioma went on to work as an associate at one of Nigeria's foremost law firms Olaniwun Ajayi LP, as a member of its Banking, Finance & Capital Markets team. He was also on its dispute resolution team.
One of the most notable features on LegitNG will be its Ask a Lawyer platform that provides free legal advice to people within 24 hours of asking.
Enyioma also runs Worketti, a platform which connects professionals to needs around them.
Well done Enyioma! ?