Kaduna State Government on Tuesday announced that 20,000 teachers failed a Primary 4 level competency exam it tested them with.
The State Government had announced it was letting the teachers go, and will be employing 25,000 new teachers.
On Wednesday, the official Twitter account of the Kaduna State Governor @GovKaduna released excerpts of the test.
Take a look at them below: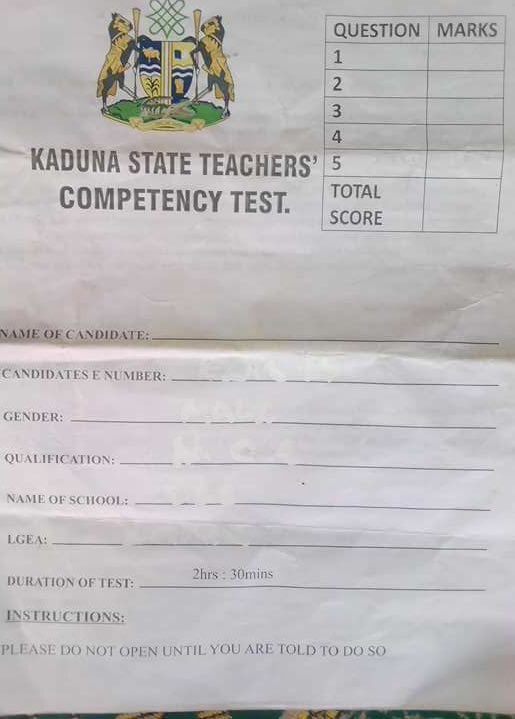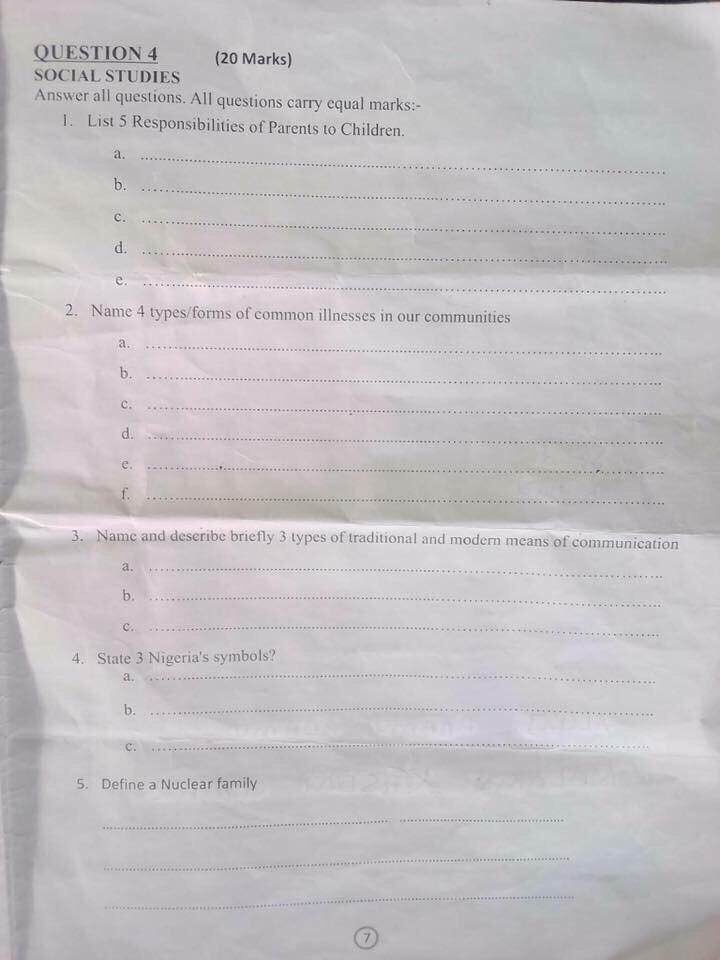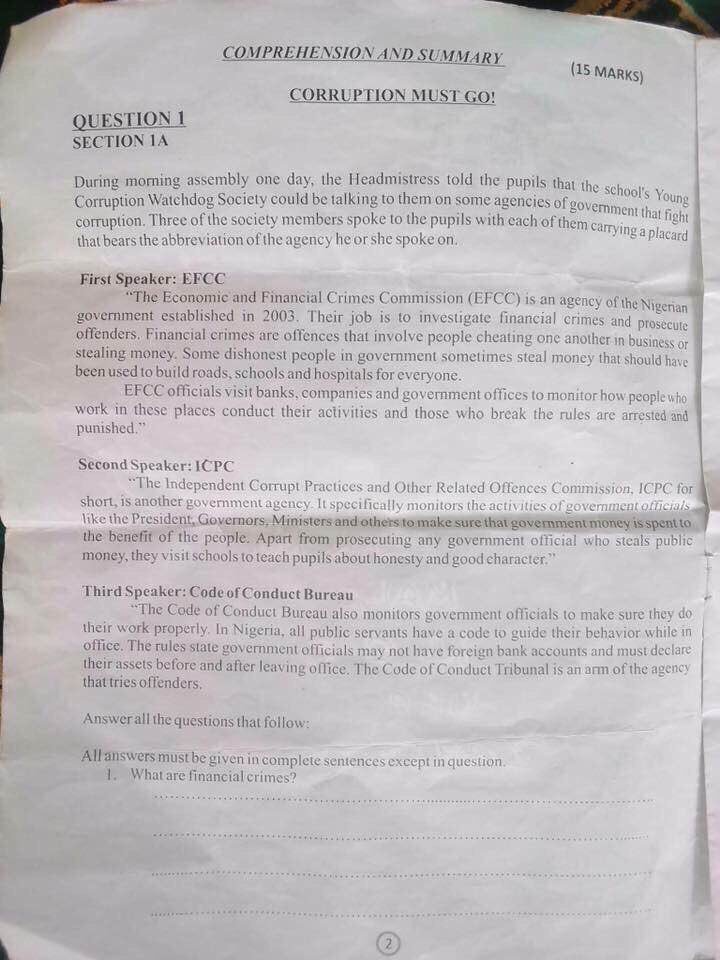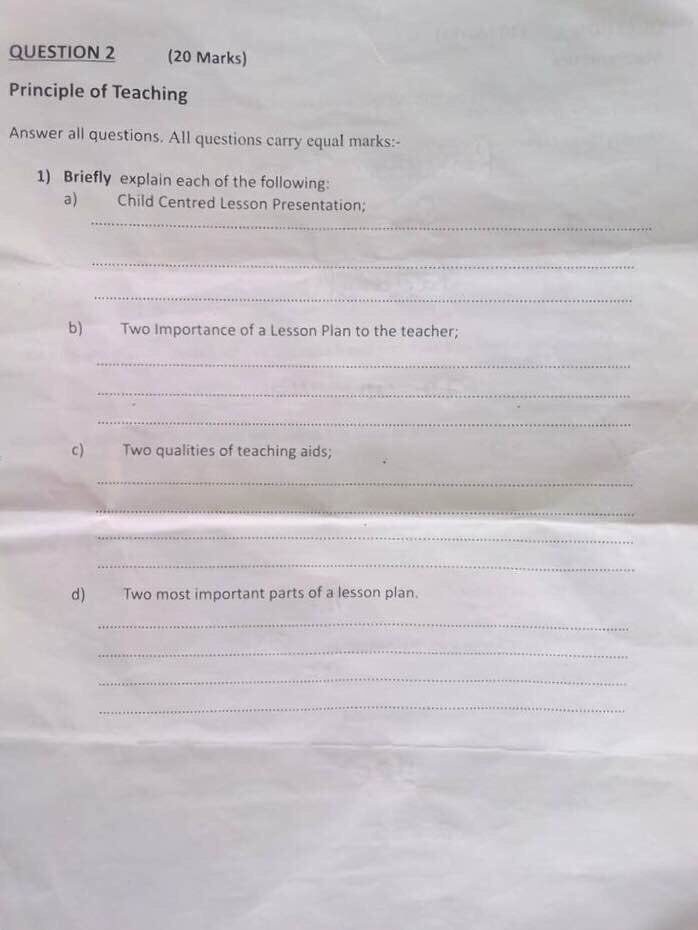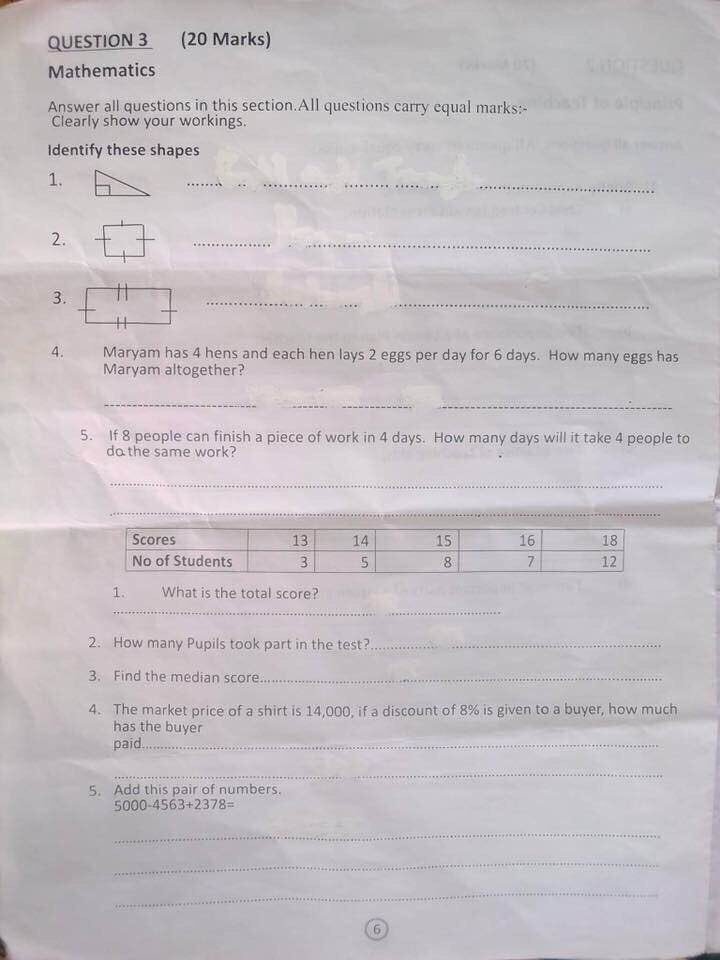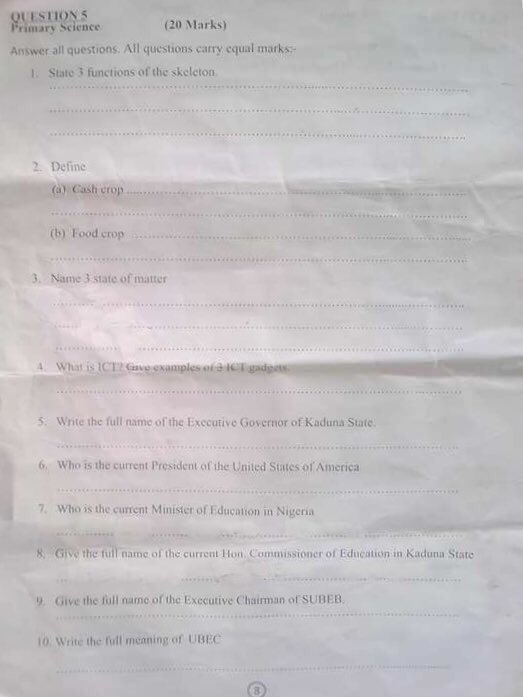 Photo Credit: @GovKaduna