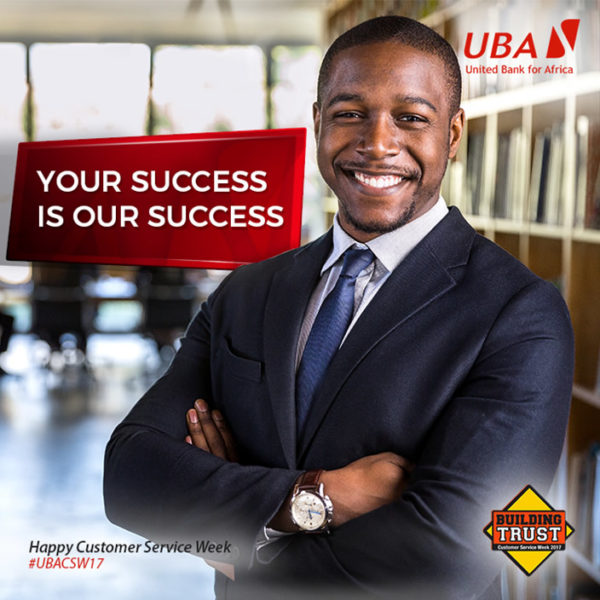 Customer Service week has been made popular by the yearly celebration of patronage and brand loyalty to organizations across the globe. The phenomenon started in the United States of America when the International Customer Service Association (ICSA) launched it in 1984 to underscore the importance of customer service and customers as the life-blood of corporate existence. It is now an International event that spotlights the customer, the people and processes that serve them.
This year, UBA has chosen to celebrate CSW differently.
Acknowledging the fact that corporate advancement depends on clientele, UBA has chosen to use communication as a viable means of identifying with what its over 14 million customers feel, do and how they rate the service experience at all our touch points and the overall translation to customer satisfaction.
Without a doubt, the success of any organization, public or private, is impossible without its customers and their contributions to the said organization's bottom-line. As such, it is no surprise that one whole week in October is dedicated to them every year.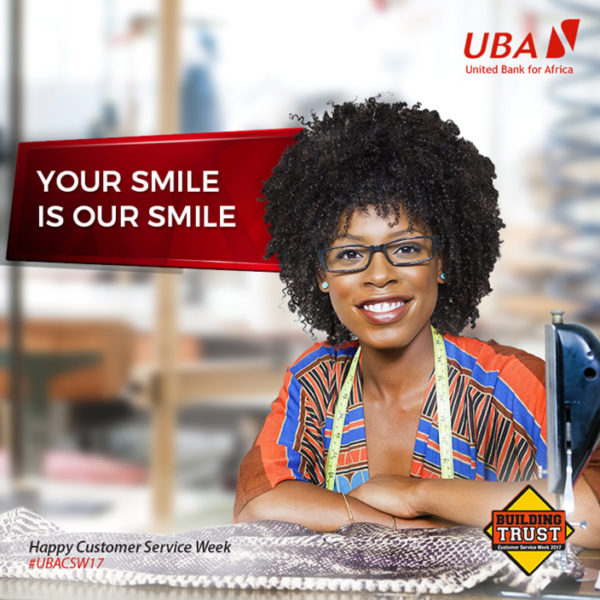 In a statement by UBA's Group head of customer service, Prince Ayewoh, we learn about this mammoth bank's outlook on customer relations. "There's no particular timetable for celebrating our customers, because we do so every day by ensuring that their satisfaction is our number one priority. It's our daily bread and that's probably why we're one of Africa's largest banks. Our customers around the world trust us because we have invested in building that trust."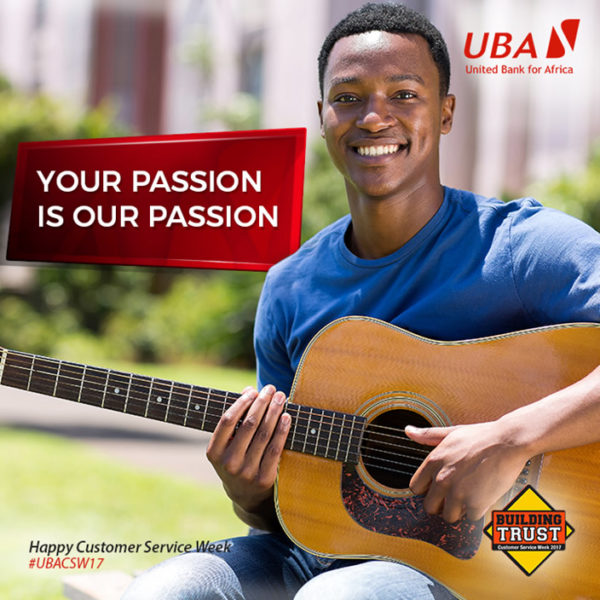 "Yes, of course, Customer Service Week is a great opportunity to align with global best practices in singling out the life-blood of any customer-facing organization. And we are making full use of that opportunity. To us, customers aren't just names and numbers, they're the men, women, children, and companies who are truly royalty in our eyes."
UBA is known to support the varying passions of its customers and the bank's regional and global CSR activities also underscore its dedication to support its clients all over the world.
"Our customers' smile is our smile; that's why our products are crafted specifically to enhance their savings and investment culture with products delivered as convenient, friendly and a fit for their lifestyle."
————————————————————————————————————————————Sponsored Content