We are about Style & Quality! WOODstyles unveils 5 Star Hotel Furniture at Made in Design Exhibition
5 star hotels in Nigeria have always had a challenge of fitting out their hotel lobbies, walkways, bars, restaurants and rooms with the appropriate furniture style and quality because really good furniture have to be imported from manufacturers abroad which adds to the cost of capital needed to erect a top notch 5 star hotel. The unavailability of support from the manufacturers of quality furniture as they exists outside the country and also obtaining replacements in case of damages by users is a challenge.
Now all this is of the past, as WOODstyles Ltd, a Nigerian established manufacturer of high quality luxury joineries and cabinetry has successfully proved its capability of manufacturing high end luxury rooms for 5 stars hotels that not only match the international standards but even compete with international manufacturers.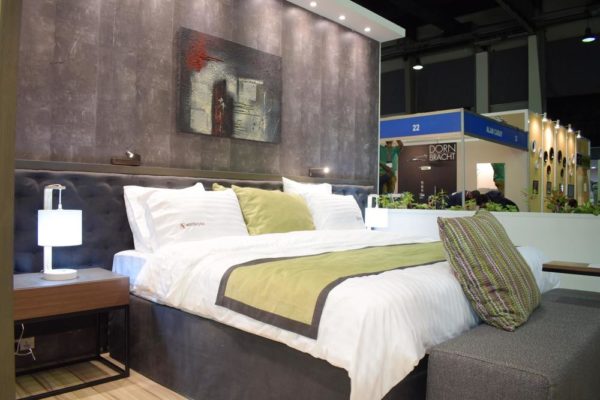 During a visit to Made by Design exhibition where WOODstyles showcased a real 5 star hotel room fully produced by them for an actual ongoing 5 star hotel project in Nigeria, Samir Bader, Managing Director of WOODstyles Ltd, said;
'We were established in January 2015, with a factory of around 10,000 SQM, fitted with state of the art machineries, tools and equipment; automating as much as the current technology allows, ensuring high quality and precision in all our products. We created a culture of quality in every aspect of the business even in the smallest detail from the cleaning of the factory floor to the outfits of our workforce and we worked it upwards to the actual management of the business. This culture enabled all our team to quickly reject all non-quality outputs, being a minimal process or a large product. Also, we obtained ISO 9001-2015 quality management certification and fire rated doors manufacturing certification.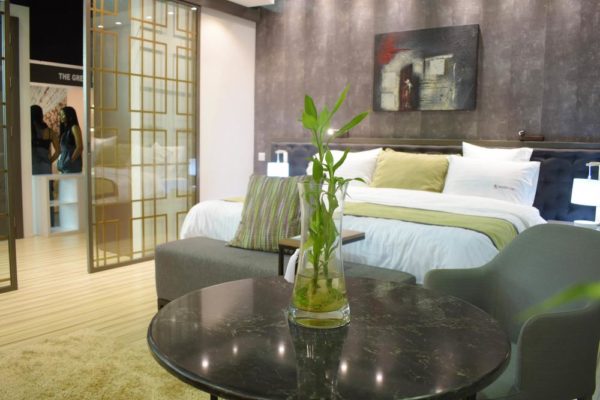 Since 2015 we have successfully completed several complex and large projects in Lagos, Abuja, Enugu, Port Harcourt and Ogun state. Our latest on-going project is a 26 story building in Ikoyi, Lagos which we are fitting with acrylic kitchens, veneer full height doors, veneer wardrobes and vanities.
We currently formed a business understanding between WOODstyles and Miele Nigeria represented by CEO, Mostafa to collaborate in providing an integrated solution for customers of WOODstyles and Miele Nigeria. This was made possible as WOODstyles produces high end luxury kitchen cabinets to accommodate MIELE brand as a provider of high end appliances.
At the end, we are proud to say that we have proved that Nigeria and Nigerians can have home grown factories that could compete with the international factories and we are very optimistic of the future of Nigeria as a great nation providing opportunities to all its people'.
————————————————————————————————————————————–Sponsored Content