Happy Sunday BellaNaijarians!
BN Music presents its latest column "BNM Gospel Watch". In this column, we will profile one new gospel artist/group every week. We really appreciate all entries sent in for this column and are pleased to know that gospel music has a diversely talented group of acts.
Without further ado, meet our BNM Gospel Watch this week – Same OG!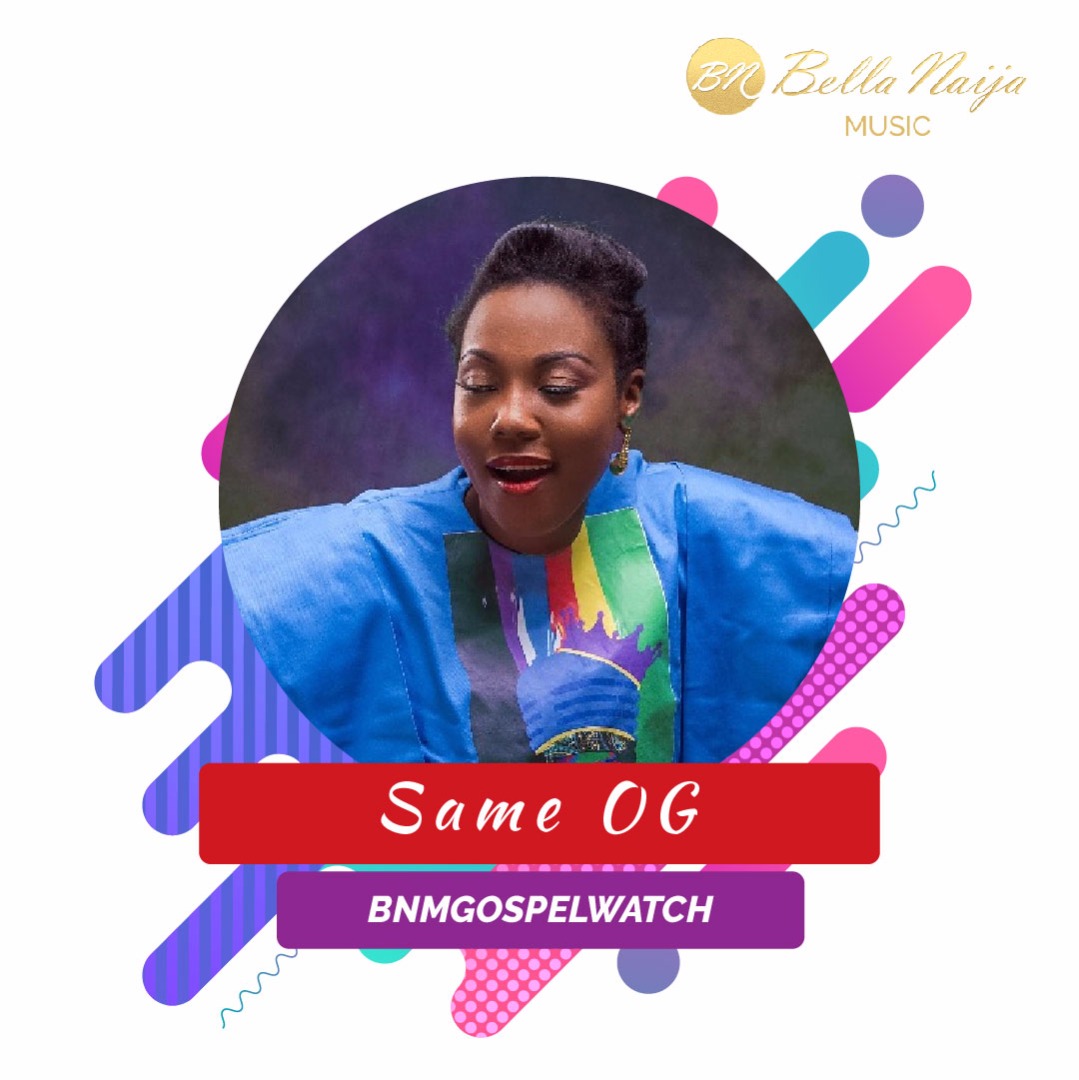 Same OG is a multi-talented female artist. This rapper, singer, and creative writer hails from the southern part of Nigeria.
Her music is inspired by God to touch the hearts and souls of people from all walks of life, bringing the message of truth, hope, perseverance and peace.
She has a passion for creating and curating content that inspires and positively motivates her listeners/readers.
In her words;
As a lady, hearing and reading about issues especially in form of music from a woman's perspective, carries a lot of impact. I believe that a diverse audience deserves a diverse representation of artists and messages, and since Same OG is all about diversity, professionalism and inspiration, I long to reach out to the majority through good music and content. I have been through a lot in life an music has always been a solace. So to me, this is 'give-back time.
Speaking with BN Music's Michael Olorunsola, she explains how she manages to get her music genre (rap) on the gospel music scene. She also discusses her strong points, stumbling blocks & fondest memories.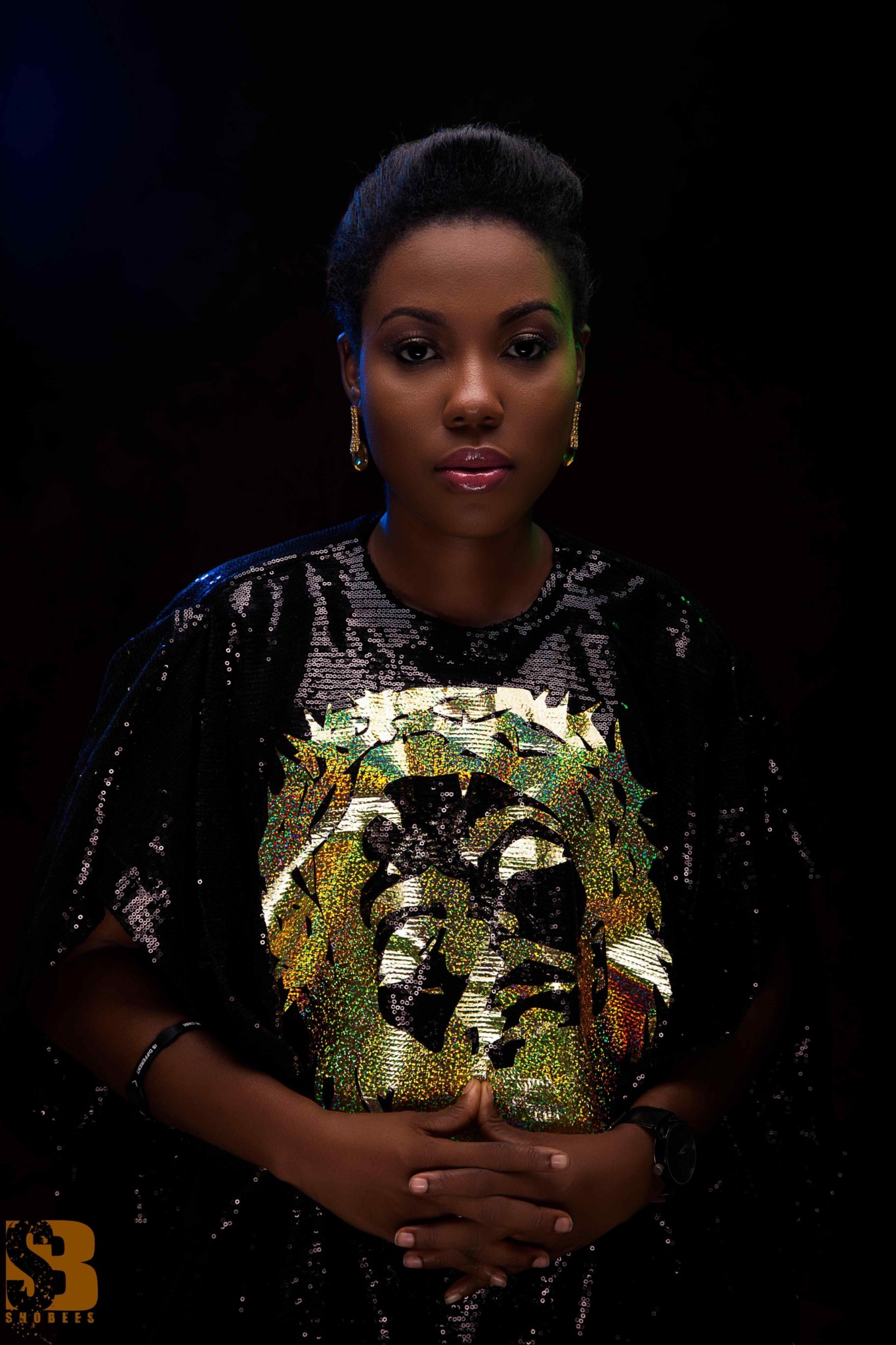 Read the full interview below:
On starting out:
I have been a music lover as long as I can remember. As in most of the cases, I was in the kids' choir in children's church and became the 'choir mistress' of my boarding school choir in secondary school. I remember I always loved it whenever the chosen song was a 'hyper' kind of music. I have always viewed music as an art and not necessarily it being 'slow and soulful' because it is a Christian song, but music that passes a message and relate to people, and help deal with whatever they are going through, reassuring them that God is always there for them.
On strong points and stumbling blocks:
I have been a 'victim of music'. Yes, I grew up with all boys and cousins too and these guys loved rap. We remember the kind of lyrics that were in rap songs back in the day. It was all about 'revenge', drugs, anger, money, and all kinds of vanity and since that was mostly what sank into my young soul, I gradually noticed I somewhat became an angry kid. I wanted to always revenge whenever I was wronged and didn't care if the wrong was intentional or not. I didn't really like slow songs back then because I felt it was for the 'weak' (smh) and it was always about love me, hold me, squeeze me, or maybe 'kill me' (laughs). And it was nothing like the fast paced music which I naturally loved but the messages weren't positive. Along the line, I came across Kirk Franklin's songs and that did it for me. It came with timely messages, helped me go through mood swings and all what most teenagers went through. It 'solved' what the regular worship songs couldn't because worship is usually based off a relationship with God which at that time I didn't have one. Kirk also gradually made me like slow songs. We remember 'you don't have to worry and don't you be afraid'. That song to me was not really a 'worship' song though it was slow. It was rather a reassurance that 'God got me'. I could relate with it and 'pray along with it' and these formed the 'strong points' of the kind of songs I like and I find myself creating: Songs that bring hope. Songs you can relate to. Songs that can help you through whatever challenges you are going through and they all point at God as the solution. Music is a spirit and there is no doubt about that and just like life is in phases, I think a Christian must have a level of maturity before they can entirely 'relate with God' in the place of worship. Don't get me misunderstood here, I am talking about the kind of music that can 'preach', music that can 'teach', music that can bring hope and help people 'hold on'. However, it seems like these are tagged as 'contemporary or alternative' gospel music as if it is not the same God we are singing about so why is it 'alternative'? maybe because it is not 'worship? (smiles)
On Gospel music and the Gospel music industry:
Gospel means good news and music is an art so gospel music to me is music done with an aim of enlightening listeners and bringing to them the Good news of Jesus. Just like Ephesians 5:19 puts it, "Speak to one another with psalms, hymns, and spiritual songs. Sing and make music in your hearts to the Lord". Now notice, it says SPEAK TO ONE ANOTHER. That to me means passing a message to one another. So I see my music and music in general as relatable messages, targeted at the listeners, but for God's glory.
For the Gospel Music Industry. Well, music industry consists of the companies and individuals that create structures where there can be buying and selling of songs, putting together of live concerts, promotions and all that. From this perspective, the gospel music industry is not there yet in this part of the world. It almost seems like there is a perception that Gospel Music does not sell and that is so not true. Individuals are trying to do what they can and some gospel artists are pushing as well. Companies and Agencies can step in and we all can improve the current state of the Gospel Music Industry especially building platforms for promotion and music distribution. Some Gospel blogs are pushing and I give them kudos but so much more can be done. I need to state this here – Thank you BellaNaija for creating BNM Gospel Watch! This is what I am talking about. I really appreciate this platform.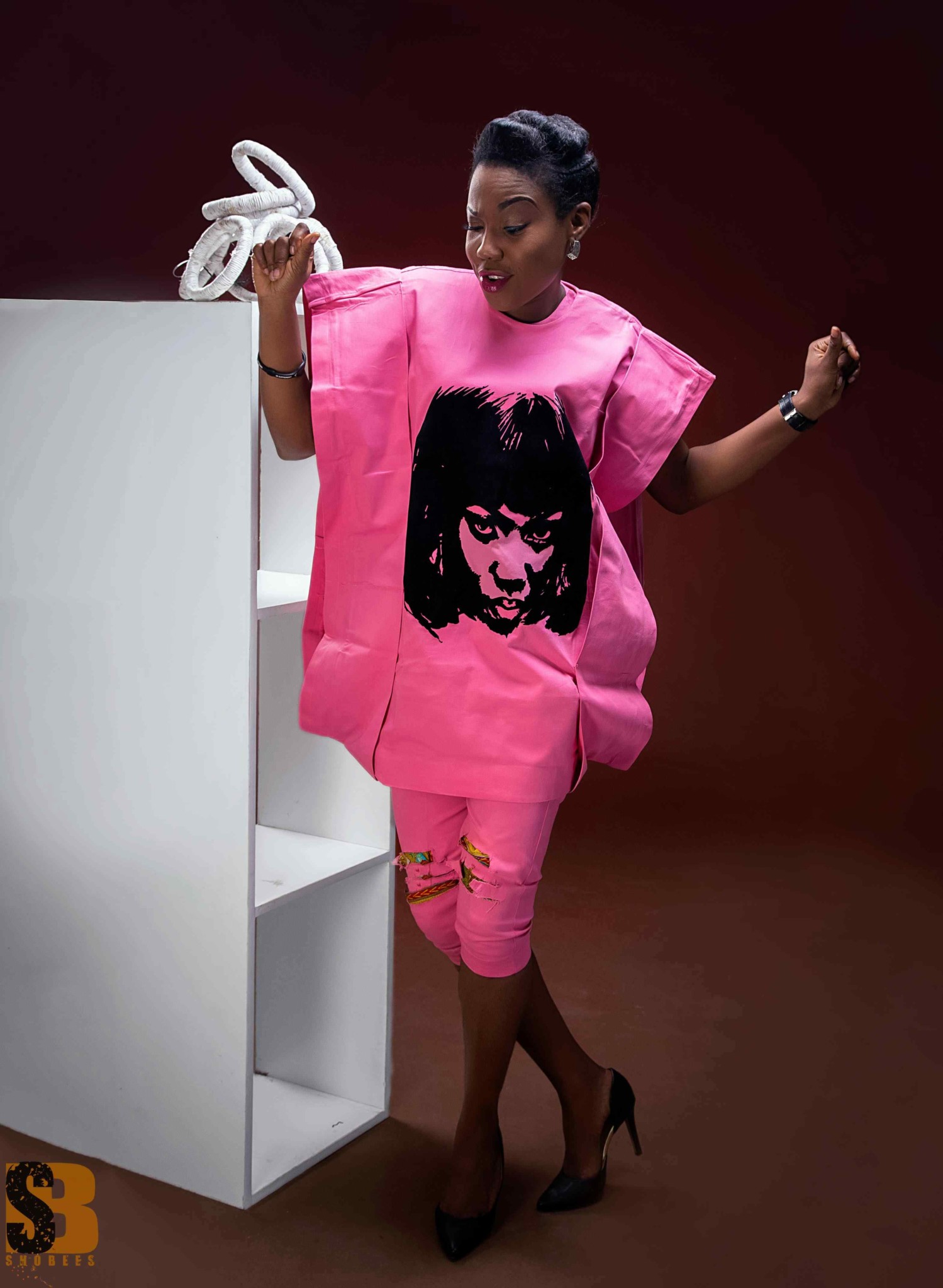 On the acceptance of her music genre (rap) by the Gospel music crowd:
(Smiles) When the 'secular sphere' see your rap songs as Gospel because there is God in it and the 'gospel crowd' see your song as 'secular' because it is hip hop, there is bound to be some challenges. But truth be told – The young christians are 'woke' and they love what we do, so as long as I am reaching my target audience the little way i can, I am glad. I mean, I released a 10-track project titled 'Unveiled the LP' a few months back and in 5 days alone without social media promo, a rising artiste like me garner above 3,000 downloads in just 5 days of the release of a compilation – as opposed to a single track. We all know how data-sensitive people can be sometimes and seeing their reaction really encouraged me. It shows that people see us, and they love what we do. So regardless of the challenges, we will keep pushing.
On what influences her music:
Life! That is what influences my music. It is sad when we see Nigerians that were once known to be the 'happiest people on earth' resorting to suicide as an escape route from the challenges of life and this has become rampant as seen in the media and music is my tool. It is my contribution to help solve the 'craziness' we see around us. Doing songs that are 'relatable', using real-time experience from my life is what influences my music and it has brought some humbling feedback and I pray to hear more of such. Someone from Jos sent me a Facebook inbox message how he was suicidal and my song 'Give It All' stopped him from acting on those thoughts. Another similar case came from Malawi. This gives me joy to keep doing what I do. I write my songs myself both the Rap and Singing parts.
On her fondest musical memory:
Quite a hand full of them, but most recently I had a very memorable time at the Down Syndrome Foundation Nigeria Concert, 2017. I was performing one of my songs titled 'Celebrate' and before you knew it, the kids came up stage and we started dancing. It got to an extent I couldn't sing anymore as they came around me dancing and so happy and I had to dance along. To see them so excited was very heart warming. When I was done, I got the most hugs I think I have gotten in my life – from each of them. It was so exciting, and I was beyond happy to see them so excited. That was some memory!!
Listen to Same OG's songs below:

Watch Music Video for "I Ball" featuring N'Buzz: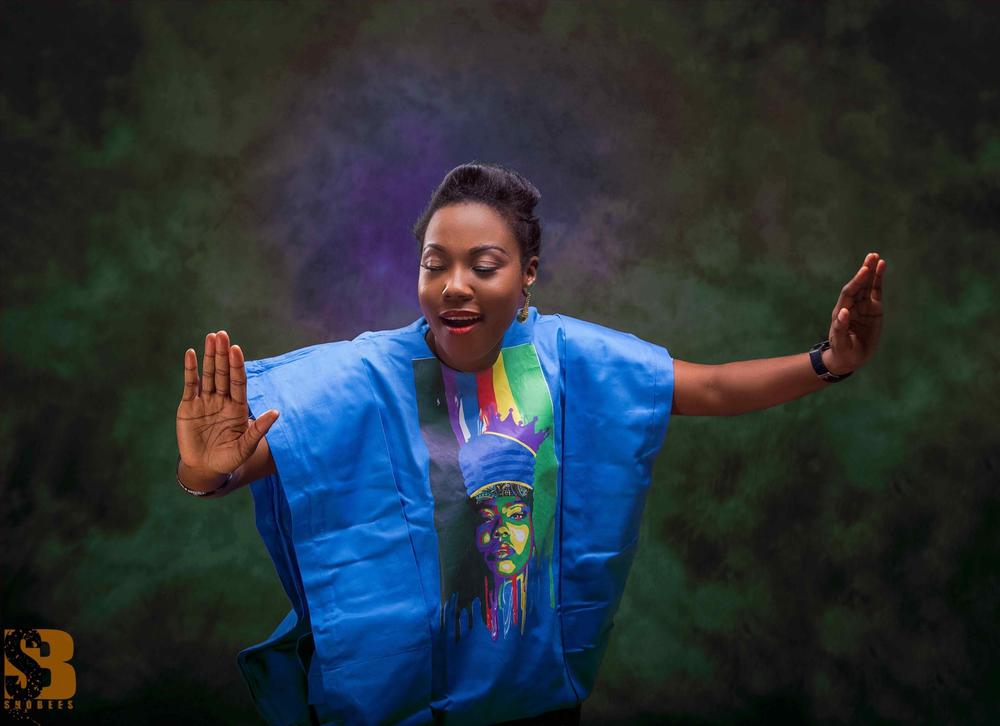 To know more about Same OG, follow her on Instagram, Facebook, Twitter, YouTube and her website.
---
BNM Gospel Watch will come up every Sunday. Get acquainted with the latest guys on the gospel music scene. Check here for details on how to make submissions for BNM Gospel Watch.