Learn from Trained Physicians & Counsellors at this Breastfeeding Masterclass | Saturday, Dec. 2nd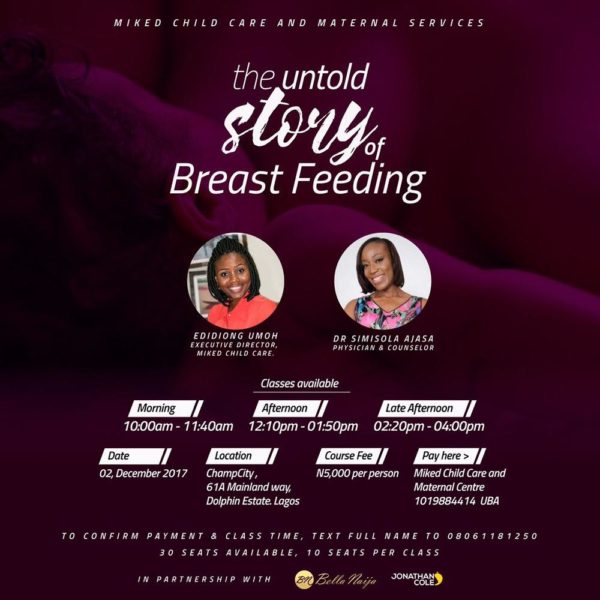 Many mothers especially first-time mums are believed to have an inherent knowledge of breastfeeding.
While antenatal visits don't do justice to teaching breastfeeding skills. We understand that breastfeeding skills are not sufficiently acquired during antenatal visits. We also understand that there are many sides and skills to breastfeeding that could enhance a mum's breastfeeding experience.
Therefore, we are putting this program together to:
teach, notching rightly,

when and how to breastfeeding

when to stop breastfeeding for babies, and

what mums should eat as filters into breast milk and could affect the health of the baby, and most importantly

the psychological aspect of breastfeeding
So we will be having a counselor and a physician who will teach breastfeeding skills and counsel mums on how to manage the psychological changes during breastfeeding.
We are also giving a 10% discount to the first 10 registered mums, and free breastfeeding wears and breast pumps to some participants who will sign up for our social support services.
—————————————————————————————————————————————
This content has been published for free as part of BellaNaija.com's commitment to youth, education, healthcare and community development as part of our corporate social responsibility programme