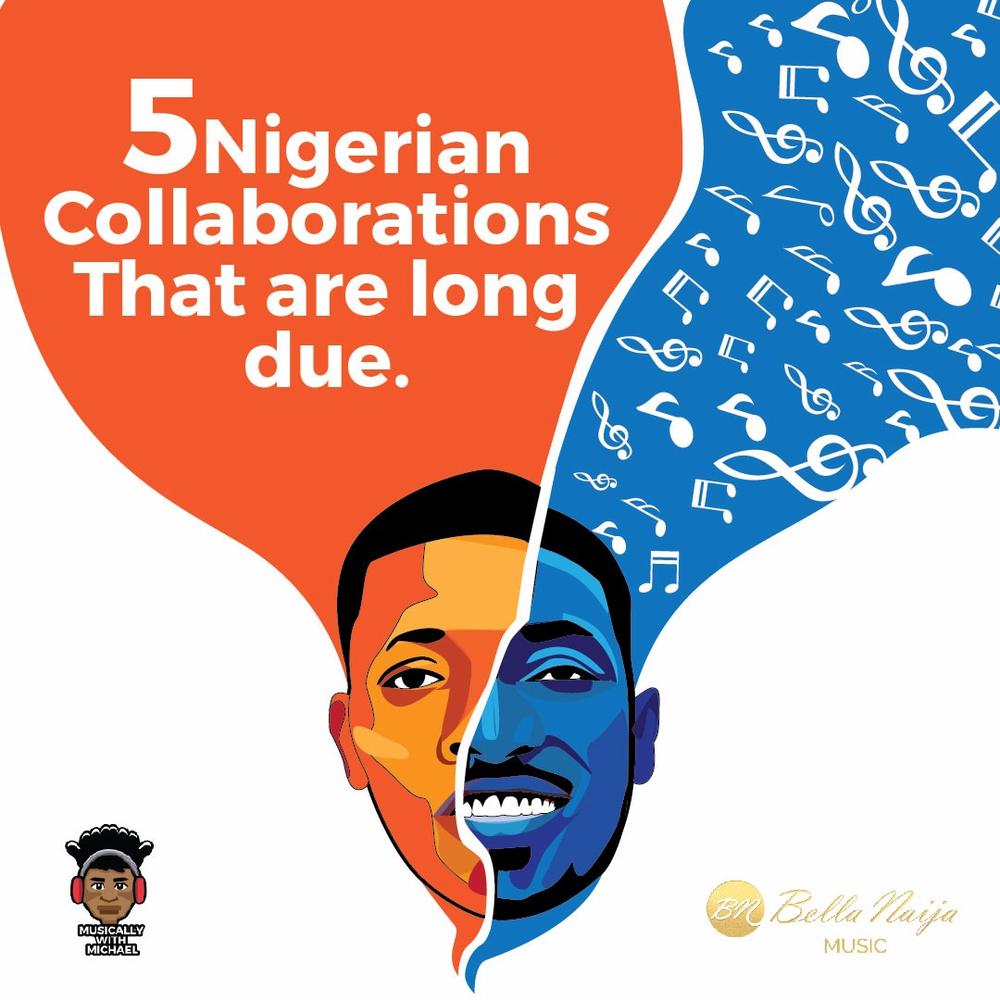 If there's one thing I've learnt about music over the years, it's the ability to connect artists despite their genres. Everyone wants to work with everyone in the music industry. It's always nice to see what magic two artists of different genres can whip up together in the studio. Truly, the best collaborations are by artists with different music styles as they tend to compliment each other on the track.
Over the years, we have had different collaborations from artists all linking up to provide their fans with the very best. However, we tend to miss the ones that have for some reason not come around to working together yet. I mean! You obviously can't collaborate with everyone but there are some examples that we just cannot pass up. There is the possibility of it being a flop, but there's no harm in trying right?
I'll be looking at artists (not necessarily of different genres) who I would love to see a collaboration from in the nearest future. I'll try to leave out the very obvious ones like Davido/Wizkid (allegedly at loggerheads) or M.I/Vector (allegedly, someone did not send a DM). Forgive my use of "allegedly", you know that's how we do when we want to stay out of trouble. I dey my house but I not fit fight anybody abeg! 
Let's dive right in!
Asa x Olamide
I can already picture a number of eyes rolling and "Ha" flying around as you read this. Yes, I said it! Olamide may have the bad ghetto-bred street boy image which is a constant feature of his songs and videos, yet he has proven time and time again to have a softer side to him. May I remind you of examples like "Melo Melo" (that song hold place in my heart anyday for personal reasons), or "Omo Anifowose"? And it's Asa people! She can sing with anyone and I'll still listen.
Reminisce x Brymo
Y'all can roll your eyes all you want but I stand by my pairings. They are both excellent at what they do and that is just about all I require from any artist. Reminisce is the best Yoruba indigenous lyricist I know and Baba Hafusa can sing as well. I mean, have you heard "Ponmile"?! Brymo?? Dear Lord! He mentioned a few days ago that he is the best thing to happen to Nigerian music and social media went into a frenzy. Take it or leave it, you can't mention Nigeria's best exports in terms of music and leave Brymo out. Let's leave it at that.
Tekno x Burna Boy
Maybe I missed the memo on when these two dropped a single together because I can't for the life of me fathom why not! Their styles may not exactly be similar but in a way, they can really come up with something really exciting for their fans to jam. At least, Skales & Burna Boy's collaboration on "Temper Remix" turned out a massive hit
Wizkid x Reekado Banks
There's this saying that when Wizkid jumps on your track, you can as well just give him the entire song. That is very true but same can be said for Reekado as well. Since his introduction alongside Korede Bello & Di'Ja under the Mavin umbrella 3 years ago, he has done very well for himself, winning the Next Rated award along the way and dropping his debut album "Spotlight" last year. I will really love to see what can come out of a Wiz & Reeky link up.
Mr Eazi x Ycee
I've been expecting this ever since the beginning of the year and was quite surprised that neither featured the other on their respective EPs which both dropped this year. Mr Eazi dropped his "Life is Eazi" mixtape early February while Ycee dropped "The First Wave" EP in April. I find these two artists' peculiar style interesting. Although they belong to different genres, I love the way they play with their songs and make it seem so effortless.
Trust me, I do have more artists that I will love to see work together but I have to stop here. I want you guys to contribute as well. Which two (or even three) artists have not worked together that you really love to hear something from? Drop your thoughts in the comment section. I'll be waiting. Till next week…
Yours Musically,
Michael