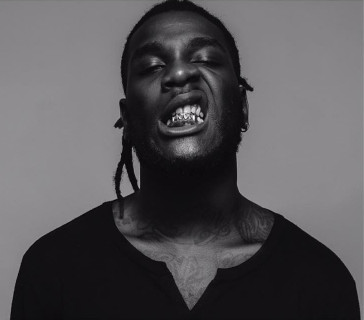 Singer and dancehall star Burna Boy has been invited by the police in connection to Mr 2Kay's robbery, Daily Post reports.
Mr 2Kay was robbed at gunpoint in his hotel room at Eko Hotel and Suites, Victoria Island, Lagos, during the "Buckwyld N Breathless" concert where he also performed.
According to Daily Post, Lagos state Police Public Relations Officer, Olarinde Famous-Cole, said Burna Boy has been told to report to any Police station close to him.
Daily Post also reported that the Lagos State Acting Police Commissioner Edgal Imohimi declared Burna Boy wanted.
In the press briefing, Imohimi said that the robbers received a part payment of N50,000 from Burna Boy before the robbery, and another N50,000 after the robbery. He said:
Four armed robbers carried out the attack and detectives were able to arrest one of their girlfriends identified as 'Matejero'. This led to the capture of the others.

During interrogation, the robbers confessed that they were hired by Burna Boy through his manager, Joel Kantiock, who was arrested in Zaria, Kaduna State

They confessed to receiving a part payment of N50,000 before the job and another N50,000 was paid to the robbers directly by Burna Boy when the job was done.

At the moment, efforts to apprehend him is proving futile but we count on him to make himself available for questioning immediately.
Watch Edgal Imohimi speak below: