For the past two years Rémy Martin has been celebrating the slash generation; multifaceted individuals who are not defined by one skill or talent but are pursuing several things and succeeding at them.
Earlier this year, renowned film maker and video director, Kemi Adetiba was unveiled as an influencer for the campaign. She is now being joined by fashion designer Adebayo Oke Lawal of Orange Culture as the new influencer for the campaign.
Bayo Oke-Lawal started out his career in fashion by interning with various fashion brands and has since grown Orange Culture as one of the biggest menswear brands in Africa.  Orange Culture has received several local and international recognition, most recently, the brand collaborated with Davido on a limited edition collection which is currently stocked at one of the leading department stores in the world, Selfridges (London).
Bayo is also a creative writer and stylist and has done editorials for local and global fashion & lifestyle publications. Bayo occasionly speaks at youth conferences, schools and other noteworthy initiatives, encouraging young people like himself to find their passion and live their many lives. Earlier this year, Bayo co-hosted Shade Corner, a web series on Accelerate TV. As a true trailblazer, Bayo keeps breaking new grounds and taking risks that push him beyond limits, anywhere he finds himself.

Also joining the campaign as an influencer is Onyinyechi Ilobi- Maduka who won the Slash Generation competition.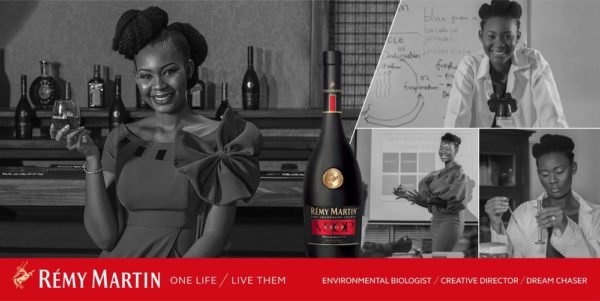 The Slash Generation competition was introduced to encourage and inspire people to share their stories about how they embody the One Life Live Them campaign. Participants created their personalised slash-cards to show the many lives they live. After successfully going through all the stages of the competition, Onyinyechi joins Obinna Mbagwu as the second winner.
From working as an environmentalist biologist at the National Oil Spill Detection and Response Agency to co-owning a female fashion brand, iWearAsika, Onyinyechi also doubles as a fashion illustrator and product designer. A true epitome of beauty with brains, Onyinyechi is a dream chaser who continues to unravel more paths for herself and live them all to the fullest.
The #OneLifeLiveThem campaign is a call to live a richer, larger life, to expand horizons and to seize all of the opportunities that life can offer, beyond the one-dimensional path that could be embraced.
You only get one life LIVE THEM!
Follow us on Instagram for more information about the campaign.
18+ Drink Responsibly
——————————————————————————————————————Sponsored Content