The Beatz Awards 3 celebrates Creative Minds in Music Production & Business | Saturday, December 16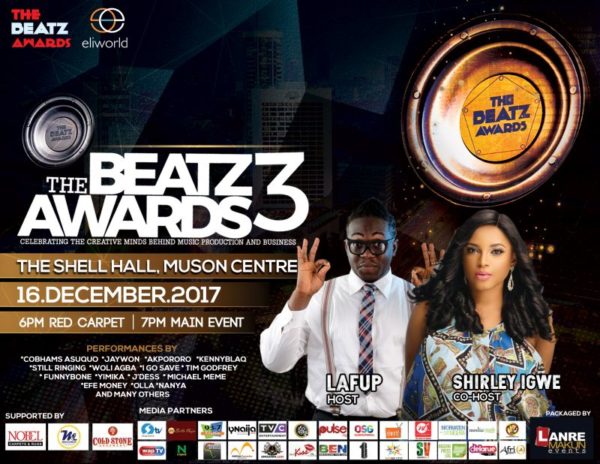 Nigeria's hottest recording professional and business executives are again going to be honored this year, as Eliworld International Limited presents "The Beatz Awards 3."
The award is fashioned to honor the hottest recording professionals and business executives in Nigeria who are responsible for the boom the industry is enjoying now.
This year, The Beatz Awards has 27 dedicated award categories for the event.
Date: Saturday, December 16, 2017.
Time: Redcarpet begins at 6 PM, and the main event at 7 PM.
Venue: Shell Hall, The Muson Center, Lagos Island.
No African time. Seriously.