Michael Afenfia: Addicted to TV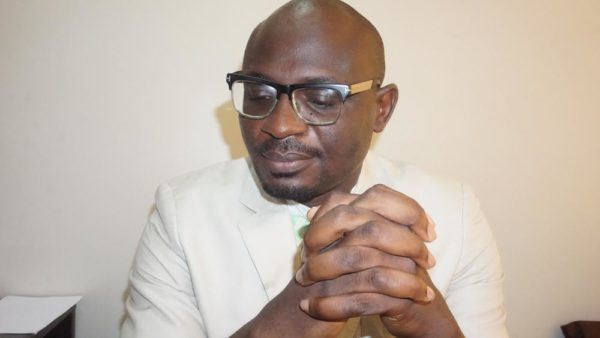 So, I'm somewhat of a couch potato. I have no apologies for my seeming addiction to the television. In the height of my fascination, it didn't matter if the programme was old or new, boring or interesting, local or foreign – I just had to affix my eyes on the small screen.
With hindsight, I blame my parents' church for my problem, not in a Daddy Freeze way – I don't want wahala! However, growing up, that particular church proclaimed it a sin to watch television or even keep one in the house, and my parents couldn't cheat because apart from being staid in their membership, our living room was a house fellowship centre. So, for many years my encounter with television was only when we visited cousins or friends.
The thinking then, I believe, was that there was too much profanity and debauchery from such a tiny gadget or piece of furniture, if you will. So, if you really wanted to make heaven, every Television set must go.
As I grew older and the church relaxed its rules on the sin box, I became a compulsive TV watcher and "serioholic," if there's any condition like that. I could sit in front of the TV all day; I could even stare at it even if it was turned off, just as long as it was a television. Be it black and white, coloured, HD, smart, Internet – just let it have the ability to relay the news and show the movies, series or music videos I like, then be sure to find me glued to it.
There was a time I watched television for information and to broaden my knowledge. The entertainment factor is also quite high on my totem poll, but these days—and please don't feel sorry for me—I watch to lure myself to sleep. Trust me, it works faster than any sleeping pill a doctor can prescribe. Family is family no doubt, but it sure can be embarrassing being nudged by the kids when the ending credits start rolling.
Whatever the duration of the programme, I always wind up watching just about fifteen per cent of it. The rest of the time, I'm snoring and acting my own film in dreamland, so please don't say to me it isn't embarrassing.
Over the years, like most Nigerians, I had followed quite a number of soaps, from Cockcrow at Dawn, Behind the Clouds, Checkmate, Mirror in the Sun, Fuji House of Commotion. These days I do Game of Thrones, House of Cards, Westworld, Big Bang Theory…I could go on and on. But for a while though, the exigencies of work and family life balance, coupled with data money and fuel for generator is almost weaning me off my indulgence.
One of my all-time favourites has to be Tinsel. I watched Tinsel from Mondays to Fridays and for almost four years I can boast that I never missed an episode, and this is a true story, thanks to the weekend stack ups and DSTV PVR decoders. The acting was top-notch and the plots and sub-plots, super intriguing. Mr. Fred Ade-Williams' sagacity, Angela Dede's mental issues, Brenda Mensah's manipulations, Sunam's treachery, Chuks Obi's mischief and misadventures, Bimpe Adekoya's cluelessness, Shiela Guardia's je ne sais quoi…all added to 20 minutes of great African Magic entertainment, but not so much anymore.
As I write, the information menu for the programme tells me the production has surpassed the 2000 episode mark. That is no mean achievement and I congratulate the cast and crew for many, many years of commitment and consistency, but don't they say in acting school and in life itself that it was always best to bow out when the ovation was loudest.
For Tinsel, I think the ovation is just now a whimper. It is not out yet and so shouldn't those behind it be thinking of pulling the plug on the show? This is not bad belle; this is me calling on the producers to consider reinventing or retiring. Truth be told, the implausibility of the storyline is killing me. People die and rise from the dead like it's some kind of children's fantasy series. Plots and themes are repetitive and a couple of not-so-good acting and actors have whittled down the quality of what used to be my favourite programme on TV, next to Sunrise Daily on Channels TV.
This is what I do these days – I take a powernap between 7.30pm and 8:00pm, and wake up at 8:30pm to watch Jemeji, which is really good.
So, if you've been a fan of Tinsel, please feel free to share your thoughts and it's really okay if you don't agree with me.