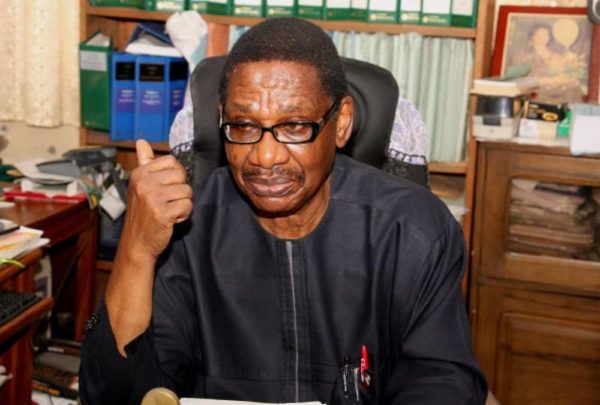 Itse Sagay, Chairman of the Presidential Advisory Committee on Anti-Corruption (PACAC), has said Buhari has achieved more in 2 and a half years than Obasanjo has in 8 years.
He said this while speaking to Channels TV about the letter former President Olusegun Obasanjo wrote to President Muhammadu Buhari, appealing with him not to seek a 2nd term.
Obasanjo, grading the performance of the Buhari-administration, said while credit must be given to Buhari on strides made in fighting corruption and insurgency, there are other areas where he has failed, including in nepotism, internal politics, and passing the blame.
The Federal Government had released a statement countering Obasanjo's claims, saying he is mistaken on his belief that the economy has taken a hit during the Buhari administration.
Sagay, speaking to Channels TV, has said Obasanjo has no right to criticise the government, as he didn't achieve much during his terms as president.
Listen to Sagay speak below: