Army launches Operation "Karamin Goro" to tackle Kidnapping & Cattle Rustling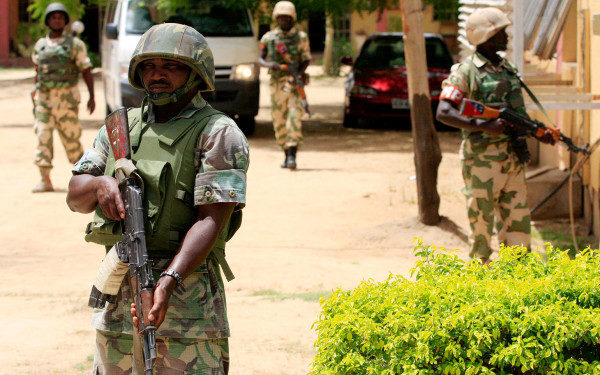 The 1 Division, Nigerian Army, Kaduna has launched a special operation in parts of Kaduna and Niger State to tackle rising cases of kidnapping, armed robbery and cattle rustling.
The operation, code named "Karamin Goro," will cover Minna-Birnin Gwari-Pandogari and Minna-Sarkin Pawa general area, a statement by the Deputy Director, Army Public Relations, Col. Muhammad Dole said on Thursday.
Dole said in Kaduna that the special operation involved the Nigeria Air Force, Police, DSS operatives and Nigeria Civil Defence Corps.
He said emerging cases of armed robberies, cattle rustling and kidnappings in the affected areas have continued to pose serious security threats to Nigerians.
"These criminals use the thick forests as hideouts and major highways as staging areas to perpetuate their nefarious activities along highways,   major roads, adjoining towns and villages. As a result of their dastardly acts, some remote villages were completely   deserted, causing the residents to abandon their ancestral domains to unknown destinations for their safety. In  response  to  these  re-emerging  security concerns,  the Division launched Operation Karamin Goro to clear the remnants of the criminals from their bases and ensure the safety of lives, properties and  safe movement of the people within these general areas."
Dole said arrangements and measures had been put in place to ensure safe passage of persons, motorists and their properties along the areas of operation.
He solicited the understanding, cooperation and support of the general public to ensure hitch free and successful operation.
Dole also urged the general public to provide credible information to the security agencies that would lead to speedy execution of the exercise.
He said that those with useful information should call 193 from any network provider for prompt response by security agencies.