Michael Afenfia: Finally, I Get Mo Abudu's POV!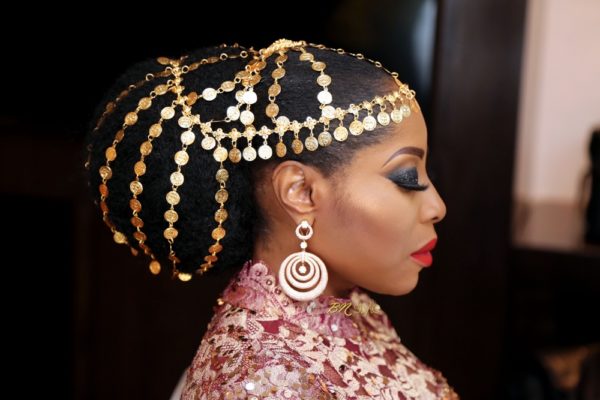 This past December, I saw The Wedding Party 2. I was tired of being seen as all-work-and-no-fun, so I joined a couple of friends for an evening out, which for me has to be capped with a movie to earn the rating of a good outing.
We didn't have to do a voice vote. The choice was unanimous. It was of the Mo Abudu-produced movie, starring Nigerian sweethearts and our own version of American entertainment power couple, John Legend and Chrissy Teigen – the Wellingtons, and a few more actors and singers I like. Was the movie worth all the hype and the middle-eastern inspired frocks and red-carpet assemblage that celebrities wore to one of the premieres I saw on TV? Well, I won't answer that question just yet.
What I will do now is make a confession. After seeing The Wedding Party 2, it finally hit me. I totally get Mo Abudu now.
For decades, it seemed to me that Nollywood producers have been in a secret competition to see who would make the film with the most babalawo scenes, wizard uncles and white powder that make people die or run mad depending on whether it is blown towards the direction of the victim or put in their food.
There's been too much depiction of witchcraft and sorcery, as well as unrealistic village scenes a lot of city folks and even the so-called village people cannot identify with. I'm not throwing shade here, but even when Nigerians travel overseas in some of the movies I have seen, they are depicted as extremely local cavemen that have no inkling of civilisation or technology.
It gets even more worrisome when those who should know better that the constant portrayal of Nigerians as fraudsters and barbaric people is a disservice to our country keep putting money into these movies. Instead of celebrating the very many hardworking and exposed citizens of this country, they churn out a variation of the same script over and over again, just to sell a couple more video CDs and DVDs.
Relentlessly, Nkem Owoh is flown to London, America or Brazil where he (and this is the point where it gets excruciatingly painful for me to watch) struggles to flush after himself in a very suburban apartment. Haba guys, is it that hard to use a toilet? Are we that bush? And then, he must get into this grand 419 scheme as if all Nigerians are like that.
When a few months ago, the identity of the "Nigerian Prince" was revealed for the whole world to see, I hope they saw the irony in that those scam emails for which Nigerians were notorious, were actually written by a 67-year-old American.
Seriously, and going back to the subject, some of these movies haven't been fair to Nigeria. Tadaaa!!!
In comes Mo Abudu…
From daytime talk show queen anchoring Moments with Mo, to owning her own TV station, EbonyLife TV, Ms Abudu is a Nigerian success story. No wonder her portrayal of Nigerians as successful, stupendously wealthy, beautiful, well-travelled, mixed American and European accented, glamorous and suave in her movies and in the contents she creates for her network! If box-office sales are anything to go by, it could be the new normal.
Some may argue that the characters in The Wedding Party movies are representative of Mo's world and not ours, and it'd be a valid argument. Maybe they have a point in feeling that way, but if they are not real enough, they are at least inspirational and feed our aspiration to be rich, clean and well-spoken. And that in itself is a good thing.
So, I think I finally get Mo Abudu's point of view – and I like it. Better to have raper Ikechukwu and Somkele Iyamah falling in love in Dubai (Part 3 loading anybody?) than those babalawos in Ijebu-Ode twisting someone's destiny.
Finally, to my earlier question about the movie: I loved it.