#MusicallyWithMichael: The Importance of Live Music & Proper Stage Craft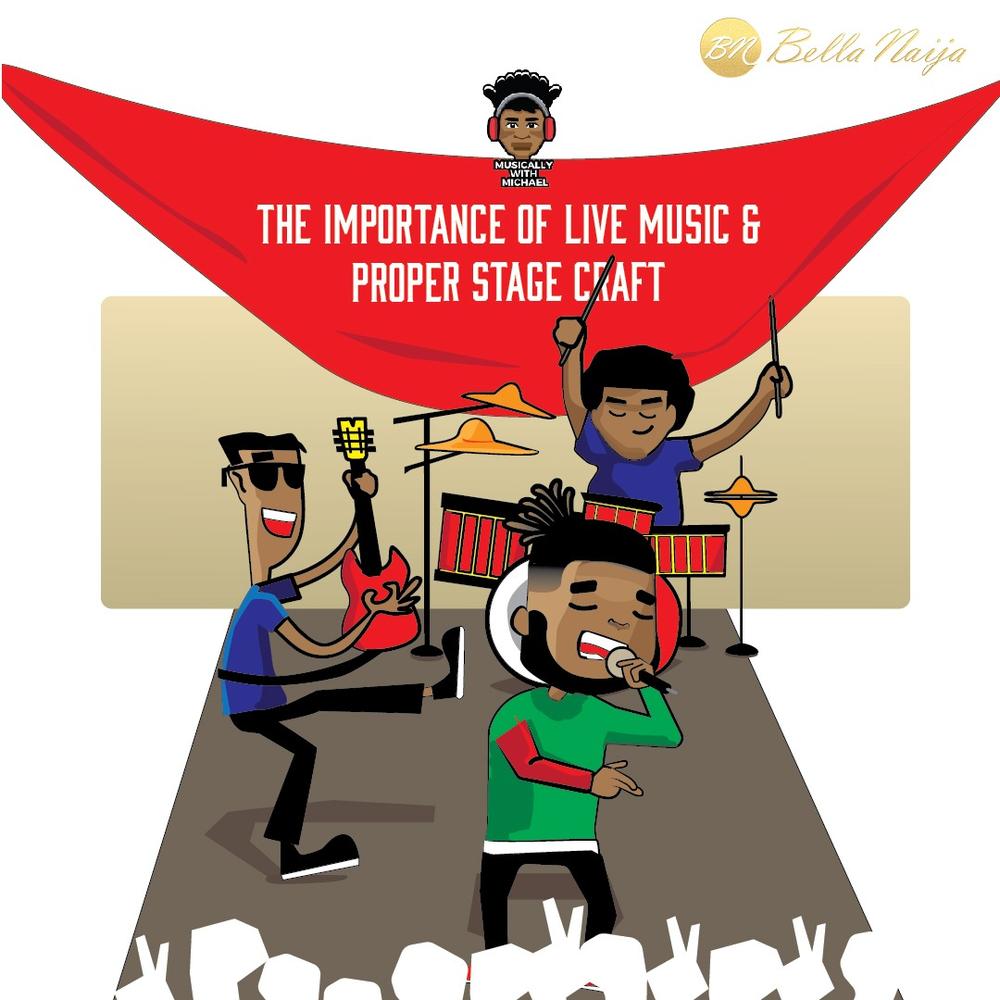 I don't know who keeps count of these things but I'm fairly certain last December had the most concerts ever seen in the Nigerian music industry. Each concert had their own talking points on social media but one recurring argument was the fact that Nigerian artists either refused to do live music or are just terrible at it.
Having attended quite a number of the concerts in December, I would like to agree and disagree on the issue. We all have different ways of looking at stuff. My thoughts? Well…
Inasmuch as majority of Nigerian artists are very good performers, no one bought tickets to your show to see you can shove your microphone down our throats so we can sing YOUR song for YOU. We could stay at home, prop a picture of you on our walls and play your songs from a mini-speaker, same thing. Dear Nigerian artists, what we expect from you is a level of effort into your stage craft which shows that you value the people that loved you enough to shell out those hard-earned bucks for your show. There's the fear of making mistakes during your set, but you're only human right? Your fans want to see you at your most vulnerable self. Until then, you CANNOT be called a complete artist. Even actors sometimes need to prove their mettle with stage acting which is not "cut and paste" like the screen acting.
Now the part I would love to disagree is where some fans expect an artist performing at someone else's concert to do a live set. It's virtually impossible except the headline act is doing the live thing himself and could even be tricky then. What you could however do is work with just the DJ playing your instrumental while you sing your song as usual. Now, it would not be the same thing but you'll get the respect of your audience and maybe a few new fans. You're welcome.
One of my favorite saying goes "Whatever is worth doing at all is worth doing well". Don't ask me who said it, when or where. I can't remember. The point is we need to raise the bar when it comes to performances. Yes, our music industry is the most progressive on the continent in terms of content, but what happens when can't put up a proper live show? There are artists who put up dope live shows though and we do appreciate you for that! Cheerio.
Yours Musically,
Michael.