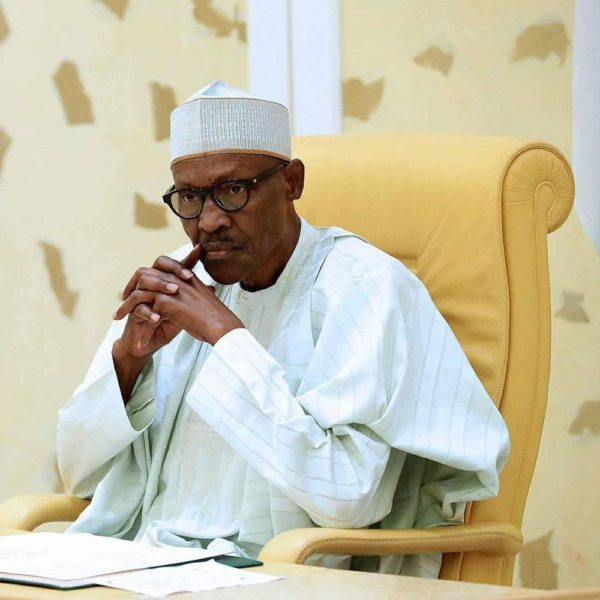 President Muhammadu Buhari on Wednesday condemned the killings and wanton destruction of properties in Guma and Logo Local Government Areas of Benue.
Buhari commiserated with the government and people of Benue over the reported killings and injuring of several persons by Fulani herdsmen.
The president's condolence message is contained in a statement issued by Garba Shehu, the Senior Special Assistant to the President on Media and Publicity in Abuja.
President Buhari expressed immense sadness at the "wicked and callous" attacks on even innocent children.
He assured the governor and people of the state that relevant security agencies had been directed to do everything possible to arrest those behind the regrettable incidents and avert further attacks.
"This is one attack too many, and everything must be done to provide security for the people in our rural communities," he said.
President Buhari also commiserated with families of the victims and wished the injured speedy healing.
Nigerians on social media have however been calling on the president to act.
Although classified as one of the most dangerous terrorist groups in the world, very few arrests and prosecution have taken place, despite the frequency of the attacks and killings.
Ekiti State Governor Ayo Fayose wrote on his Twitter, asking if the president's silence on the killings isn't suggestive. He wrote:
I am deeply sad about the killings going on in Benue State. When will these killings by Fulani herdsmen stop? When is President Buhari going to act? Isn't the silence of the President suggestive?
Other Nigerians echo his thoughts, asking why the federal government and the president have refused to take decisive actions to bring to an end the rampage of the Fulani herdsmen.
See some of the tweets below:
Dear @MBuhari this is what the Fulanis are doing to our people in Benue State. We have not recovered from the Agatu massacre then this? You swore an oath to protect us all, all lives should matter. #Benue pic.twitter.com/2wQzmoV0JJ

— Ka (@Kuma_Tor) January 2, 2018
Citizens are being butchered in communities of Benue State. Several now IDPs.

That of the early hours of today was from Tse Igbudu Taraka to Bakin Kota. Children, inclusive. These pictures are from an eye witness who managed to escape.

Please act fast. pic.twitter.com/Wj9hbGsIDW

— Bukky Shonibare (@BukkyShonibare) January 2, 2018
We once were the food basket of the nation, right now it's more of a #BloodBasket of the nation. We are everyday murdered by the fulani and the presidency keep mute while we watch our people die. #Benue.

— Ka (@Kuma_Tor) January 2, 2018
People are leaving their homes in Benue State for the fear of another Fulani Heardsmen attack…Who will Buhari blame for this?! pic.twitter.com/DVCPgkYmox

— Oba Of Nigeria (@UrbanCulture06) January 3, 2018
20 people were killed in Benue by Fulani herdsmen, this people are getting more emboldened simply because they are seeing the body language of President Buhari.

Non of them has been arrested, killed or jailed by president Buhari.

Enough of the killings, Buhari has to go

— PEREZ (@___perez94) January 2, 2018
Someone help please! Benue is on fire. Buhari brothers called herdsmen are killing us left right and center

— Fresh Benue Boy® (@Adagafred) January 2, 2018
Kaduna. Benue. Rivers. Killings. Not just killings but butchery done in manners that question the existence of Security & Intelligence in our country.
It is a New Year. Our FG .@AsoRock has to do EVERYTHING to stem this rising tide of gruesome acts in the land, Pres @MBuhari .

— Oby Ezekwesili (@obyezeks) January 3, 2018
What is it that has so far hindered FG .@AsoRock @MBuhari from effectively tackling the Fulani Herdsmen crisis in states like Kaduna&Benue? Is it Intelligence failure? Is it Surveillance Failure? Is it Investigation failure? Is it Prosecution failure? Or lack of Political Will?

— Oby Ezekwesili (@obyezeks) January 3, 2018
Dear President Buhari,

Benue State is part of Nigeria. About 80 people who gathered to celebrate the New Year were killed by Fulani herdsmen, you don't seem bothered sir. WHY?

— Adeyanju Deji ?? (@adeyanjudeji) January 3, 2018
For us in Benue State, there is and will be a day of reckoning as we are continuously left out in the cold when marauding fulani herdsmen invade our lands, kill and maim our people. There is a day of reckoning and it shall come inevitably.

— Kengkeng Ati ?? (@kengkengati) January 2, 2018